Becoming a Self-Employed Courier Driver with EcoSpeed
Blog
07th August 2014
EcoSpeed is a same day, urgent courier company based in Greater Manchester. Due to constant growth and expansion, we are rapidly rising in the ranks within the logistics industry, meaning we need more owner drivers within our fleet to service the demands of our vast customer base.
So, if you want to be your own boss and get paid for driving around the UK and Europe, read further…
The service we offer is basically a taxi service, but for goods. Our customers request us to pick up a consignment at A and deliver it to B on an urgent basis. Both local and long distance are available and prices for each run are based on mileage, or upon a minimum charge to ensure that the delivery makes financial sense at our side of things. Owner drivers working for EcoSpeed are expected to do a mixture of both local and long distance work, with the spread of jobs being allocated fairly between drivers.
So, if this sounds interesting to you the first thing you will need to do is purchase or lease a vehicle. We prefer 'green' vehicles such as those running on LPG gas or eco-friendly engine technology, or those that utilise some form of fuel saving technology such as speed limiting. This not only has a positive impact on the environment but will also result in savings in your pocket as the less fuel you use, the more money you will save when carrying out a delivery. LPG vehicles use considerably less fuel and are much more eco-friendly. We also prefer vehicles under three years of age due to their reliability and also to keep up our corporate image. The next choice you need to make is whether you want to lease or buy the vehicle. There are pros and cons to both options but in terms of cost they end up working out very similar. The beauty of leasing is that there are no fixed contracts, mileage is unlimited, servicing and warranty are part of the package, roadside recovery is included and ultimately you have no real worries as the vehicle is not yours. Obviously, buying your own van gives you complete control but you will have to think about maintenance costs when budgeting for your new venture.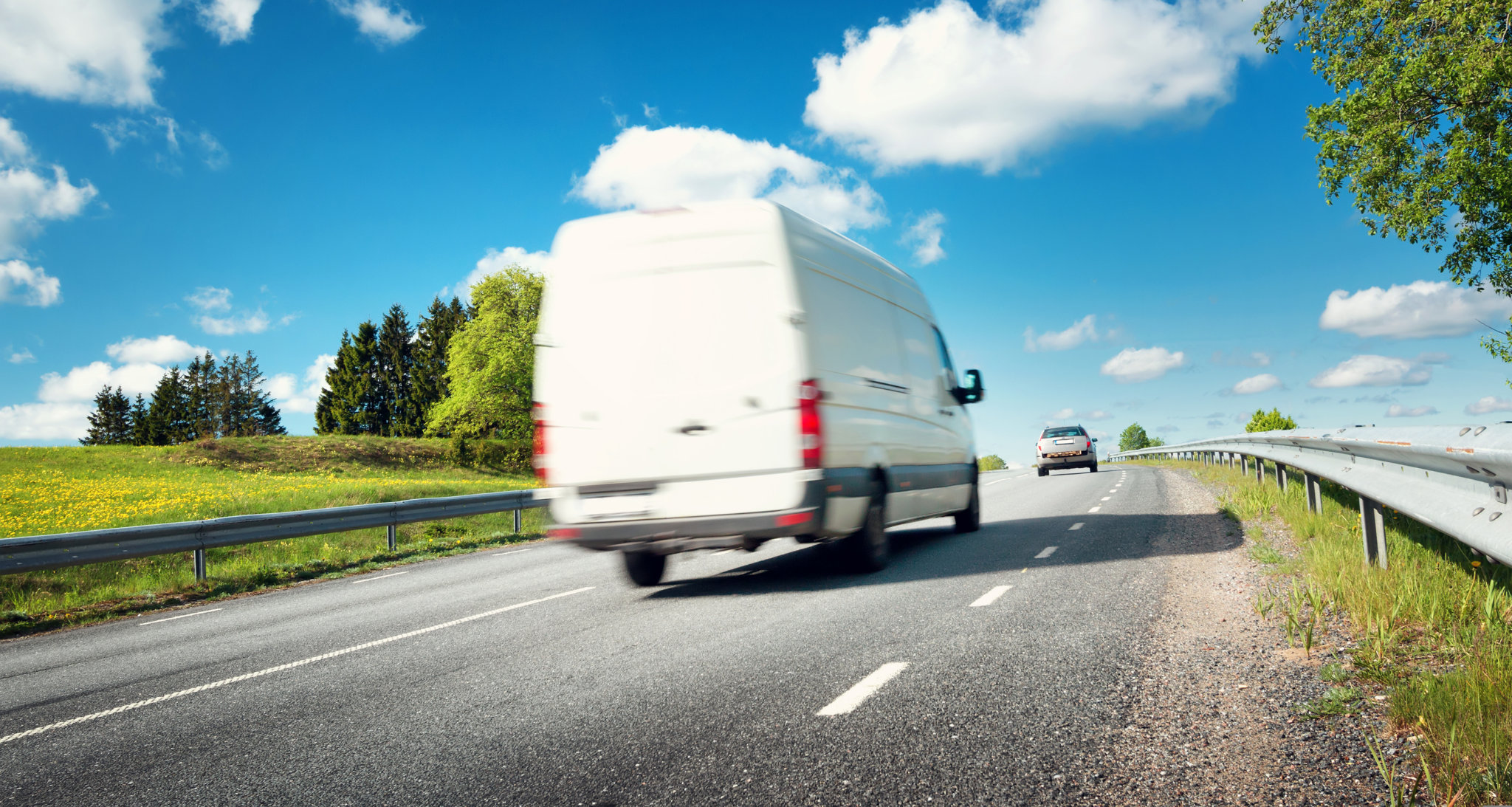 The next choice you need to make is which size van to purchase, whether it's a small van, short wheel base transit, long wheel base or extra long wheel base transit. We have a similar amount of work for each type of van so that shouldn't influence your decision. However, a large van is capable of doing small van jobs when it is quiet, whereas a small van cannot do large van jobs; something to think about, although not essential. Your choice should come down to whatever you are most comfortable with or whatever fits on your drive. LPG vans only come in the smaller sizes as vehicles running on this type of fuel generally do not have enough engine torque to power a fully loaded LWB van, but more than enough to power small vans like the Citroen Berlingo, or Nemo models. If you are considering buying a van then get in touch with us as we have good links with some dealerships and we also sell vans ourselves.
Another important factor to think about is insurance. Courier insurance is generally more expensive than normal insurance and quotes will depend on the individual and your circumstances. We require Goods In Transit (GIT) insurance on top of the courier insurance as this covers the goods you are carrying up to a set value, usually between £10,000 and £35,000. GIT insurance is quite cheap and bolts on to your courier insurance package. Typically, the cost of the whole package can vary depending on your personal circumstances and it is up to you to find your own quotes because every driver is different. Fuel, tax and vehicle maintenance are all paid for by you, the owner driver. EcoSpeed will simply supply you with work every day, paying you 62.5% of the value of the whole job.
As with any industry there are peaks and troughs in the amount of work we have but as a very busy, and rapidly growing company, you will never be short of a job to do. Every job is completely different and can be as simple as moving a piece of furniture two miles down the road, to moving a complex piece of machinery to the opposite side of the country, or even into Europe. We have even been known to take baseball caps from important sponsors, to famous golfers while they are on the course.
At the end of every week, EcoSpeed will send you a weekly statement showing your earnings for all of the jobs that you have done within that week. You simply send an invoice in return and we pay you weekly after the first 30 days. Simple as that.
If you have any more questions, please give us a call on 01204 394 714 or email info@ecospeed.co.uk and we will be happy to answer any of your queries.
Thanks for your time and we look forward to hearing from you.
Online Quotation
Please complete the form below to get a free quotation from us. If you have any questions or have an urgent enquiry then please call us on 0845 021 0213.