About Us
A Greener Courier Solution
We are an urgent courier and transport service who adopt a greener approach to business, trading since 2005. Specialists in the delivery of time-sensitive, fragile, abnormal, heavy, high-value and difficult to handle loads, we are able to collect within the hour, 24 hours a day and 7 seven days a week.
We genuinely care about the impact of our transport operation on the environment so please read the environmental section of our website to check out all the projects we are involved with to help reduce our carbon footprint.
There isn't a more secure method of transporting your goods, than by using one of our dedicated delivery vehicles. From collection to delivery, your consignment will be cared for by one of our fully trained members of staff. To give you extra piece of mind, your goods will be covered every step of the way, fully insured by our 'all risks' Goods in Transit policy.
From the smallest envelope to the largest load, EcoSpeed can provide a full range of logistics solutions suitable for every budget and business type. So whether your item is urgent, fragile, abnormal or time-sensitive you can rest assured that our friendly and knowledgeable team will work with you from the start to ensure that the right solution is in place to meet your needs.

Our urgent delivery Manchester service has provided us a platform to showcase our unique talents. We've built a reputation over the years as reliable and efficient, which highlights our hardworking ability to meet your most demanding needs. We can meet your most demanding requirements, so get in touch with us for a same day collection. 
Read more: Why Choose EcoSpeed?
Call us now for a competitive quote on 0845 021 0213 or get an instant quotation below.
We have recently achieved both our ISO 9001 and 14001 certifications, proving that our commitment to providing high quality services with an environmental edge has succeeded. Please take a moment to read these documents yourself.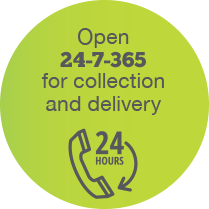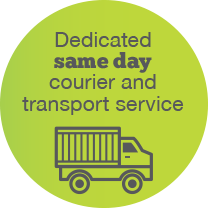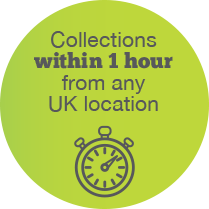 Online Quotation
Please complete the form below to get a free quotation from us. If you have any questions or have an urgent enquiry then please call us on 0845 021 0213.