We provide urgent same day collections & deliveries, and can collect within the hour anywhere in the UK. 7 days a week. Environmentally friendly, our aim is to be carbon neutral.
Get an Instant Quote
Ecospeed Same Day Courier Manchester: A Greener Transport Solution
Passionate about delivering efficient & reliable same day logistics
Full range of vehicles available from small vans to articulated trucks
Guaranteed dedicated service, no other pickups or diversions
No call centres - friendly and experienced teams in Manchester, Bolton & Warrington
Investing 10% of our profits into local carbon offsetting and conservation projects
EcoSpeed: Same Day Courier Manchester
EcoSpeed is a Manchester same-day courier offering a nationwide service. Our same-day delivery service offers a fast, dedicated solution for your needs. Although we're based in the North West, our couriers can collect and deliver consignments to and from anywhere in the UK.
We aim to collect every package within 60 minutes of booking a same-day courier job, regardless of its current UK location. Every job is carried out in a dedicated vehicle, going directly from A to B with no other stops. Our tracking software enables us to provide you with regular progress updates, and we can also send you a proof of delivery if required.
We also offer our drivers and vehicles out for multi-drop courier work. Whether you want us to set up a regular contracted delivery route, or provide short-term ad-hoc cover for your own drivers, we can help.
EcoSpeed is proud to be a greener courier, with us having a long-term aim of being a carbon neutral company. We're working towards this in numerous ways, the most prominent of which is our previous long-lasting partnership with the Lancashire Wildlife Trust. We were delighted to work closely with a local charity that carries out essential environmental work, and from 2011 to 2021 we have regularly donated 10% of all our profits to their cause.
The money we donated is used in various ways, one of which is the purchase and restoration of damaged peatland habitats. Once restored, these peatlands are highly carbon absorbant, enabling us to offset the emissions produced through our work. In 2020, we reached a donation milestone of £100,000, and discovered our donations had helped us to offset more than 3,300 tonnes of carbon.
Our Reviews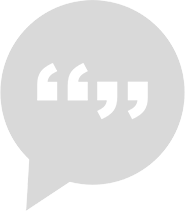 Rated 5 stars
on

&

EcoSpeed are the only company we would use for urgent same day deliveries as they are super efficient and very green at the same time which helps us...
Always on time, and never a problem to deal with, EcoSpeed provide us with a speedy, efficient and friendly service. They never let us down and have we...
Signed paperwork is very important to our business as it ensures we get paid on time. EcoSpeed are incredibly efficient with it and have it back to us...
Online Quotation
Please complete the form below to get a free quotation from us. If you have any questions or have an urgent enquiry then please call us on 0845 021 0213.