We provide urgent same day collections & deliveries, and can collect within the hour anywhere in the UK. 7 days a week. Environmentally friendly, our aim is to be carbon neutral.
Get an Instant Quote
Ecospeed Manchester Couriers: A Greener Transport Solution
Passionate about delivering efficient & reliable same day logistics
Full range of vehicles available from small vans to articulated trucks
Guaranteed dedicated service, no other pickups or diversions
No call centres - friendly and experienced teams in Manchester, Bolton & Warrington
Investing 10% of our profits into local carbon offsetting and conservation projects
We work in close partnership with the Lancashire Wildlife Trust to reduce our carbon footprint
Our Reviews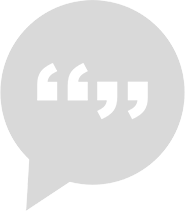 Rated 5 stars
on

&

EcoSpeed are the only company we would use for urgent same day deliveries as they are super efficient and very green at the same time which helps us...
Always on time, and never a problem to deal with, EcoSpeed provide us with a speedy, efficient and friendly service. They never let us down and have we...
Signed paperwork is very important to our business as it ensures we get paid on time. EcoSpeed are incredibly efficient with it and have it back to us...
Online Quotation
Please complete the form below to get a free quotation from us. If you have any questions or have an urgent enquiry then please call us on 0845 021 0213.