Courier Vans, An In-Depth Look at our Fleet
Blog
03rd September 2021
When seeking out a same day courier, you'll need to know that they have a vehicle suitable for your needs. Here at EcoSpeed, we know that there's no one-size-fits-all approach. The load and size of your consignment will dictate which van is the most appropriate for your delivery – and we have a range of options to cater for all.
To meet the most demanding customer needs, we have a wide range of vehicles ranging from the most efficient of small vans to HGV lorries for heavyweight haulage requirements.
Small & Medium Sized Courier Vans
If you're looking to transport small packages to your chosen location, then one of our smaller vans will be perfect for you.. The maximum load our smallest van can carry is 400kg, so even with this weight limit you're still able to have a number of objects taken to your destination. 
If our smallest van isn't for you, then not to worry – our extra long wheel base van could be. With a length of 4m and a width of 1.7m, this is ideal for moving wide and large consignments. If you're wondering whether this van can hold a good amount of weight, well then you're in luck because it does! This vehicle can carry a maximum load of 1200kg, so you have plenty of room to contain both light and heavy parcels.
The collection process is quick and efficient, and your driver will take care of your goods from this point onwards. We provide safety to all of our items that need moving, so we ensure that they are fastened correctly inside of the van and will not move during the entirety of the journey. Keeping your consignments in top condition is a priority.
As part of our continuous drive to reduce the impact of our operation on the environment, we are constantly investing in new technology including fuel-efficient vehicles. All of our small vans have had their engine management systems re-mapped to reduce emissions by up to 27%. 
If a small van is what you're after, then give our 24/7 Transport Office a call to discuss your requirements.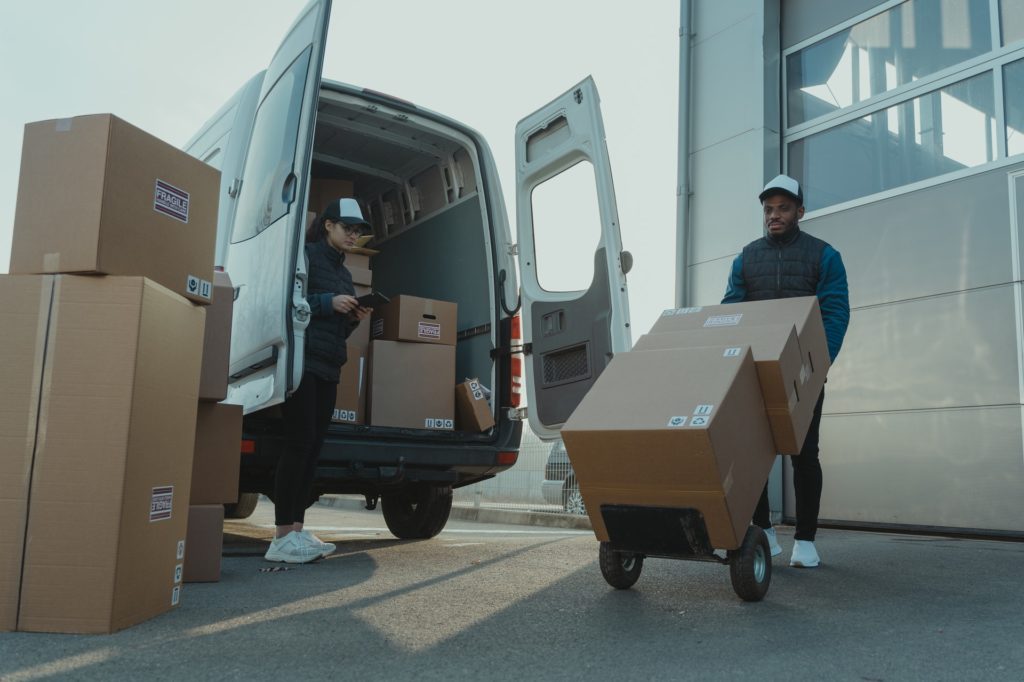 Large Courier Vans & Trucks
Trying to transport heavy objects can be a difficult task on it's own. It's a struggle lifting heavy items, which is why choosing a courier company capable of transporting large loads is the best solution. If you need large consignments moving then look no further than our large courier vehicles, we have numerous vans and trucks that can assist in your deliveries.
Of our larger vans range, our Luton Van Tail Lift can carry a maximum load of 660kg, and we have a range of trucks capable of carrying anything up to 9000kg.  Looking for something on a larger scale? We can also provide Arctics & HGV's with a variety of different trailer sizes.
If you're in the middle of moving houses and you need consignments being delivered quickly, then we specialise in the delivery of time-sensitive, fragile, abnormal, heavy, high-value and difficult to handle loads. We are able to collect within the hour, 24 hours a day and 7 seven days a week.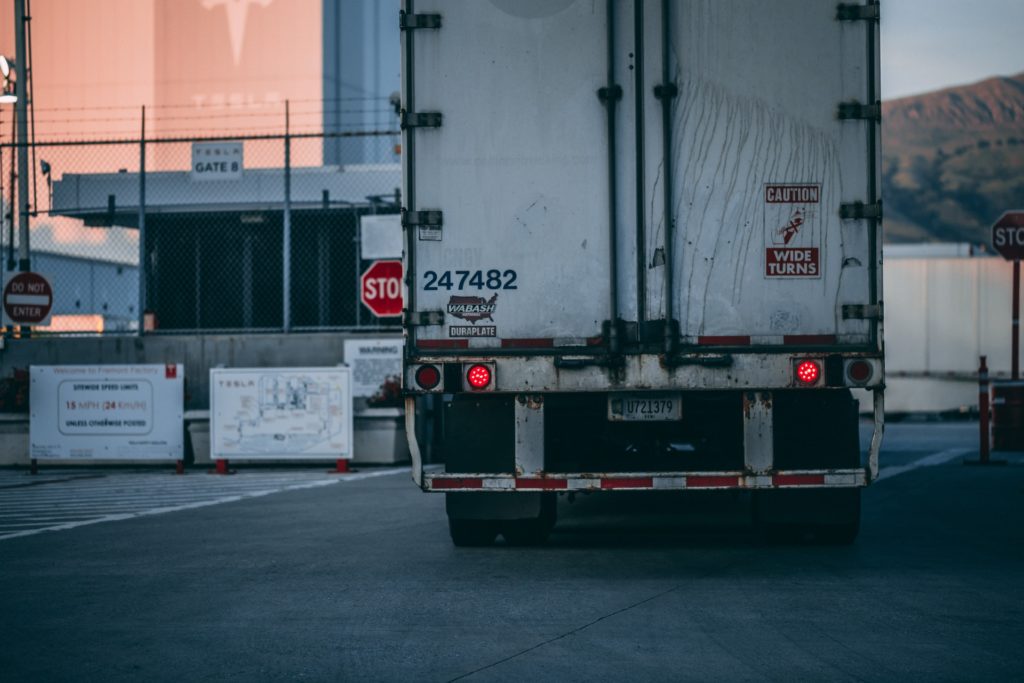 Furthermore, we provide haulage and logistic services throughout the UK and Europe, so if you're interested in this then we highly advise you to browse our large vehicles. EcoSpeed trucks are normally booked well in advance, to relieve stress at known peaks, but should a haulage company find themselves suddenly undermanned – we can fill the void.
All of our large vehicles are available for last minute immediate hire, just like our same day couriers. This allows us to provide immediate and flexible support to almost any supply chain company. Our extensive network of trucks also allows us to offer nationwide services from our base here in Manchester.
Do you need a large van to transport your consignments? Don't hesitate to get in touch with our office team!
Greener Vehicles
We are an urgent courier and transport service who adopt a greener approach to business. We genuinely care about the impact of our transport operation on the environment so please read the environmental section of our website to check out all the projects we are involved with to help reduce our carbon footprint.
There isn't a more secure method for delivering your goods than by using one of our dedicated delivery vehicles. From collection to delivery, we ensure that your consignments will be cared for by one of our fully trained members of staff. To give you extra peace of mind, your goods will be covered every step of the way, fully insured by our 'all risks' Goods in Transit policy.
From the smallest envelope to the largest load, EcoSpeed can provide a full range of logistics solutions suitable for every budget and business type. So whether your item is urgent, fragile, abnormal or time-sensitive you can rest assured that our friendly and knowledgeable team will work with you from the start to ensure that the right solution is in place to meet your needs.
Everyday we make further steps towards our goal of being 100% carbon neutral, so by choosing us as your preferred carrier you can be sure that you're reducing your own carbon footprint, further reducing climate change and creating a lasting green community we all live and work in.
ISO 9001 & 14001 Certified 
We are proud to say that we are certified in both ISO 9001 & 14001, and this is due to our outstanding services in both management and environmental systems we currently have in place. The work we put into our vehicles – enhancing them so they arrive at your chosen destination on time as well as reducing our carbon emissions, ensures we deserve our titles.
To meet the ISO 9001 requirements, you must have a quality management system in place that provides high quality services to its customers consistently on a day-to-day basis. Furthermore, this standard isn't simply measured by how you interact with a customer, it goes much deeper than that. To be certified you must demonstrate that the customer is considered at all levels and stages of the service.
We pride ourselves on delivering the best quality service with the vehicles we provide all of our customers with. To enhance our services further, we also are 14001 certified – which means our environmental system is top quality too. Our attempts to save the environment are huge with our vehicles being re-mapped so that we're reducing our carbon footprint. 
Ready to book with us? Well, if you are then get in touch today and we can collect your parcel within 60 minutes if you order with us!
Online Quotation
Please complete the form below to get a free quotation from us. If you have any questions or have an urgent enquiry then please call us on 0845 021 0213.