7 of Manchester's best green spaces
Blog
30th September 2019
Manchester isn't a city that's particularly known for its green spaces. It's fast becoming more of a skyscraper haven than ever before, with the Beetham Tower no longer the tallest building in the city, and with roadworks plaguing the centre's roads, it's often absolutely packed with congestion.
But if you're in the area and you want some fresh air and a moment to enjoy some peace and quiet in a nice spot, where can you go?
Well, in the midst of the hustle and bustle of the city, there's a selection of great parks, reserves and natural spots within a close radius of the centre.
Here are just a few of those great places to visit in Manchester:
1. Heaton Park
Heaton Park is one of the most well known parks in the North West, and it's popular for a reason. Families flock here during the warmer days, enjoying the great expanse of open land, and fun activities on offer.
Heaton Park spans upwards of 600 acres, the majority of which is green space. However, there's a mix of things to do and see.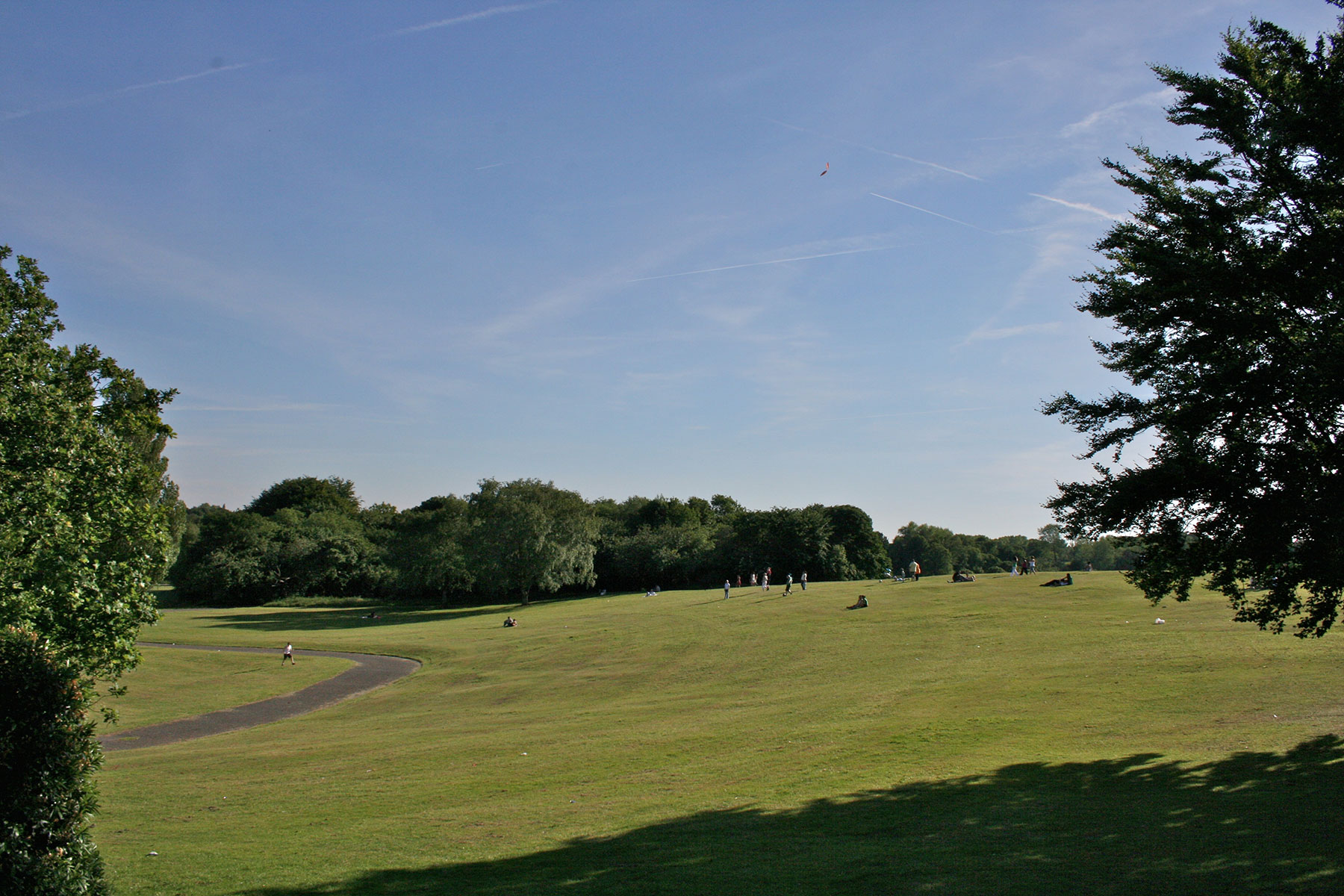 Sights to see include a monument that marks a visit by Pope John Paul II in 1982, and many structures from the 19th century, including an observatory, lodges, and Dower House. There's also the impressive Heaton Hall, which is regularly open for guided tours and exhibits. One of the most historic sites to see is the facade for Manchester's original town hall. Located near the large boating lake, just the colonnade remains from the former city center structure, which was demolished in 1912 with the front transported to the park.
Away from sightseeing, there's plenty to do with your family too. You can take a ride on the Heaton Park Tramway, operated with historic vintage trams around the park, or visit the boating lake or pond to for some peace and quiet. There's also a farm on site, with goats, pigs, sheep, alpacas and more to meet, and a play area for the kids. And if you want to sit down with a drink and a bite to eat, there's a cafe too.
2. Blackley Forest
While a park is a great place to spend time doing various activities with family, you might be looking for something more natural and untouched.
Blackley Forest is one such example, located in North Manchester and boasts a mix of woodland, wetlands and grassland.
The forest is a lovely spot to enjoy a peaceful walk or cycle on an ebike, taking in the wildlife, or strolling by the River Irk which flows through the area.
While woodland has naturally been in the area for many centuries, a lot of it was removed during the Second World War for use as fuel. However, in 1953, a large planting effort was made to create a new forest, commemorating both the coronation of Queen Elizabeth II, and those who gave their lives in WWII.
3. Moston Fairway
Surrounded by several residential areas and running alongside a railway line, is an unlike space for a small nature reserve. Operated by the fantastic Lancashire Wildlife Trust, who EcoSpeed donates 10% of all profits too, is Moston Fairway.
Moston Fairway is only a small spot, made up of 3 hectares, but is a great place for spotting wildlife all the same. As the name suggests, it's located in Moston and is a stone's throw away from Failsworth, and is home to many species of animal and plant.
It's perfect for birdwatchers, who might see kestrels or linnets, while frogs and newts also regularly breed here. Orchids, mosses and more grow here, while you might also see a willow tree that was once struck by lightning.
4. Whitworth Park
While our other suggestions have been out of the city centre, Whitworth Park is quite a bit closer, located in the area of the University of Manchester's accommodation and being a popular quiet spot for students.
Open since 1890, the park isn't a huge one, filling 18 acres of land, however it's plenty of space for those looking for some quieter space in the area.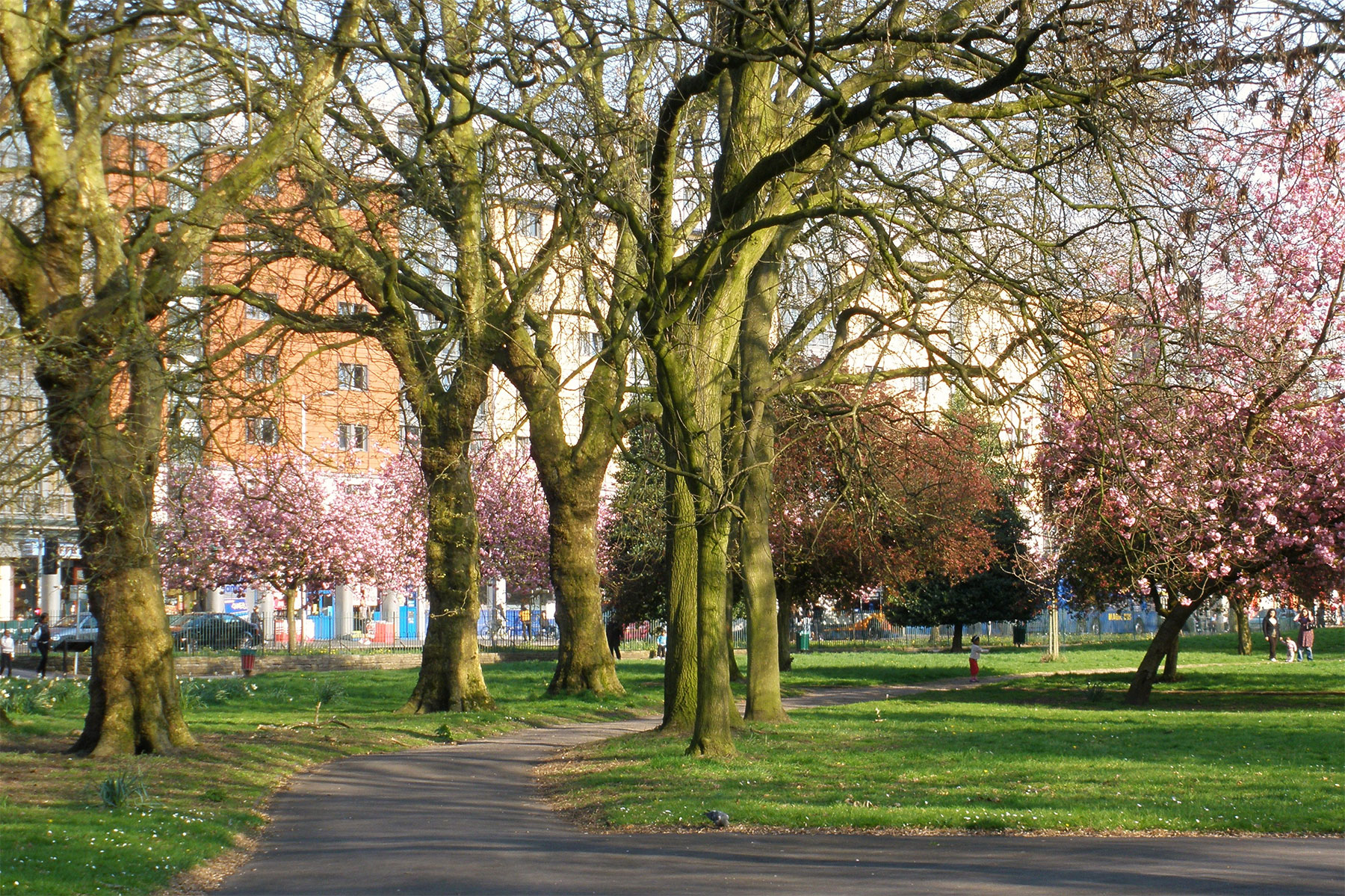 It's a simple city-centre park – there's not many features, but there are nice spots to sit and relax in, and it's some much appreciated greenery in a built-up area.
There's also a statue of King Edward VII in the park, commemorating his visit to the area to open the new Manchester Royal Infirmary across the road in 1909.
5. Platt Fields Park
Not far from Whitworth Park is Platt Fields Park, a large space in Fallowfield. Platt Fields opened in 1910, and is based around the structure and grounds of Platt Hall, which has stood since 1746.
Platt Hall is usually open to visitors, and is home to the Gallery of Costume containing more than 20,000 items from the 17th century to present. However, it's closed throughout 2019 for essential preservation and improvement works.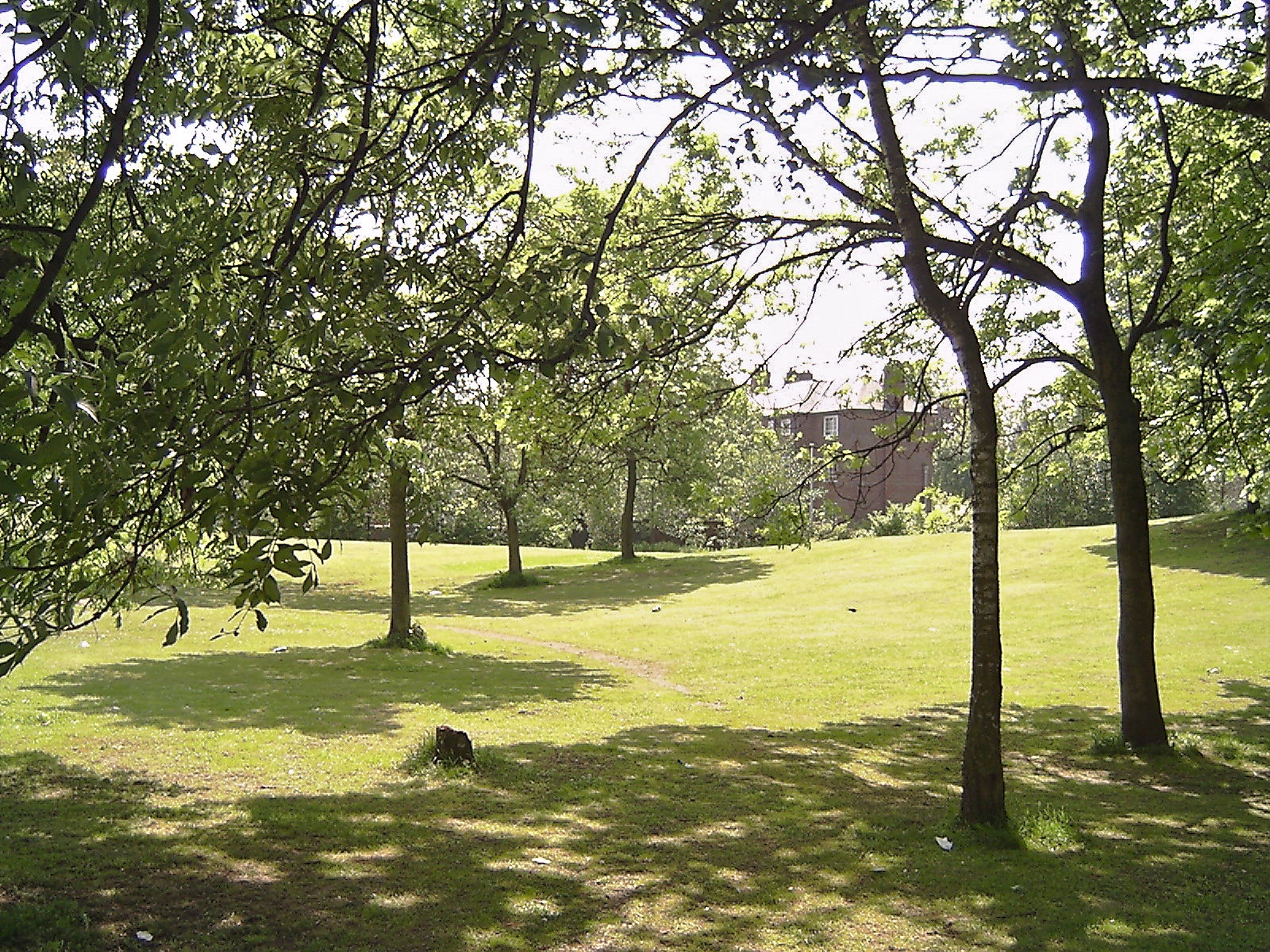 Out of the hall, the park is home to many activities for you and your family to enjoy. There's playgrounds, a skate park, and a BMX track for those looking for faster paced action, while a large, beautiful lake and several gardens will entertain those looking for a more peaceful trip.
Sights to spot throughout the park include an arch from the nave of Manchester Cathedral, an orchard, and a segment of the historic Nico Ditch, thought to be part of a defensive line against Danish or Viking raiders.
6. Sale Water Park
A stunning large open space, Sale Water Park features 152 acres of countryside land, open to the public since 1979.
The park is known as a Water Park thanks to the large, 52-acre man made lake at the centre of it, constructed in the 70s by flooding an excavated gravel pit.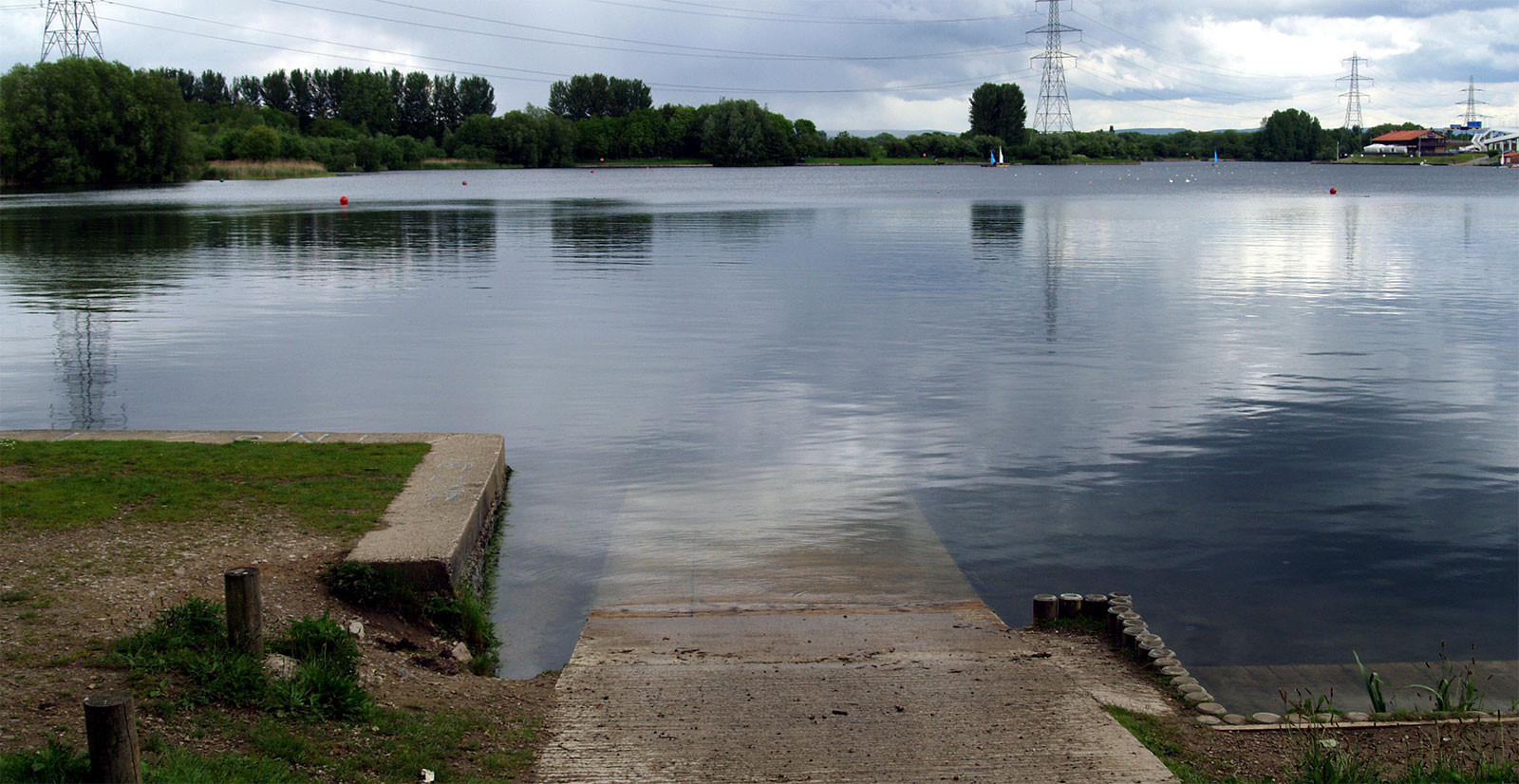 In the summer months, the lake is a busy hub for jet skiers, boaters and more, with a water sports centre located on site.
The park also has plenty of natural land to explore, with woodland, meadows and the River Mersey all providing peaceful locations. There's also a cafe and restaurant on site for those looking to sit and relax with a bite to eat.
7. Castlefield Urban Heritage Park
Designated as the world's first urban heritage park in 1982, Castlefield is an area of conservation within the city centre.
Primarily, the area of Castlefield is one that has seen a hub of industrialisation, and was one of the central points during the industrial revolution of the 19th century. A minute walk away from one of the city's busiest roads Deansgate, Castlefield provides a small green space with some much needed quiet.
Surrounded by Manchester's railway, converted former-industrial buildings, and more modern creations, this is a place of mixed architecture and history, leaving you with an interesting space to relax.

In terms of things to see, Castlefield Urban Heritage Park has a key part of ancient history, with this being the location the Romans built a fort in 79 AD. The fort was named Mamucium, and is the origin of our city's current name. Although the fort lay derelict for many centuries after the Roman withdrawal of Britain in the 3rd and 4th centuries, most of it was lost during the industrial revolution. However, a replica has been partly constructed, and stands to this day in the park.
---
EcoSpeed are a greener Manchester courier service, providing same-day and multi-drop couriers 24/7. Our same-day courier service guarantees collection of your delivery within an hour of booking from anywhere in the UK, while our multi-drop drivers are available for ad-hoc cover or regular rounds. EcoSpeed donate 10% of all profits to the Lancashire Wildlife Trust, and strive to be a completely carbon neutral company.
Online Quotation
Please complete the form below to get a free quotation from us. If you have any questions or have an urgent enquiry then please call us on 0845 021 0213.