Eco Friendly Couriers – Leading The Way In Environmental Awareness
Blog
13th July 2013
EcoSpeed were one of the first in the UK to be labelled, what is now widely known as, 'eco friendly couriers'. It involves being aware of environmental issues; doing our bit in keeping Co2 emissions to minimum and reducing our carbon footprint; and supporting Wildlife Trusts in the country. We are extremely passionate about achieving our carbon neutral goal, so the partnership between EcoSpeed Couriers and Lancashire Wildlife Trust was essential because the work they're doing in the North West was a huge benefit in more ways than one and we now have some of the most environmentally friendly companies in the UK. Green credentials are being examined closely in the modern corporate world, companies like ourselves prefer to rely on Wildlife Trusts to guide us on the right path to be more eco friendly couriers.
It's great to see companies become more eco friendly and working with different Wildlife Trusts, it will only benefit society and help us progress in numerous ways. As a responsible company that cares about the environment, we aim to reduce our carbon footprint with the aim of eventually becoming carbon neutral. Working with the Lancashire Wildlife Trust was the obvious choice as we wanted to keep our carbon offsetting in the UK and make a difference to nature on a local level.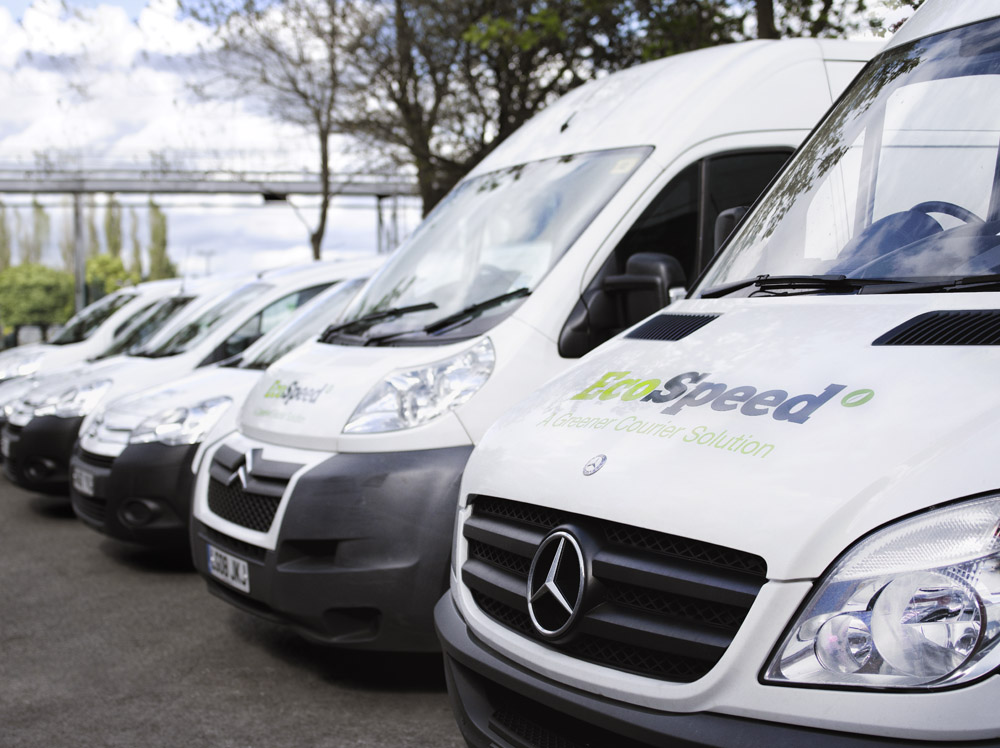 We do more that just provide money to Lancashire Wild Trust. We also get involved physically, helping out where we're needed. We believe that all companies, including couriers, can take part in the agenda of becoming more eco friendly and we will continue to push the envelope and be one of the leading Eco-Friendly Companies in the UK.
Eco friendly couriers – working with Lancashire Wildlife Trust
As part of our environmental policy, we hand over a percentage of our turnover each month to the Lancashire Wildlife Trust so that they can invest it in various carbon offsetting projects such as the purchase and restoration of local peat bogs and mosslands, for example those around Chat Moss, on the border of Manchester and Warrington. This area is the North West's equivalent of a rainforest but is currently being destroyed for peat extraction for the cultivation industry. In the North West there are 840 hectares of mosslands that can be restored as carbon sinks, with the potential to absorb the carbon footprints of 25,657 people. To find out more about local conservation projects and nature reserves please visit www.lancswt.org.uk.
Doing our bit to become more eco friendly
But this isn't the only way we do our bit to save the environment. Our whole approach to business takes into account the environment at every step of the way. Most office paperwork such as POD's and invoices are sent electronically to avoid the carbon heavy postal system and any printing that is done in our office is printed on recycled paper, using green ink. Given the nature of our business and as eco friendly couriers, we emit fumes from our vehicles and this in turn has a negative effect on the environment. To overcome this, we use mainly LPG vehicles on our Courier Service providing small van fleet, which is much more eco-friendly than petrol and diesel, and most of our diesel vehicles have been re-mapped or speed limited to reduce emissions by up to 27%, thus having less impact on the environment.
We know that our eco friendly couriers company by itself cannot combat the huge carbon footprint that the rest of the world leaves, but by helping out in projects like this we can help spread the word and reduce it.
---
Read more: EcoSpeed Hands Out Free Packets of Seeds to Tackle Bee Decline
Online Quotation
Please complete the form below to get a free quotation from us. If you have any questions or have an urgent enquiry then please call us on 0845 021 0213.