EcoSpeed 2019 Calendars Now Available
Blog
04th December 2018
The EcoSpeed 2019 Calendar is now available, featuring a selection of high quality wildlife & nature photography.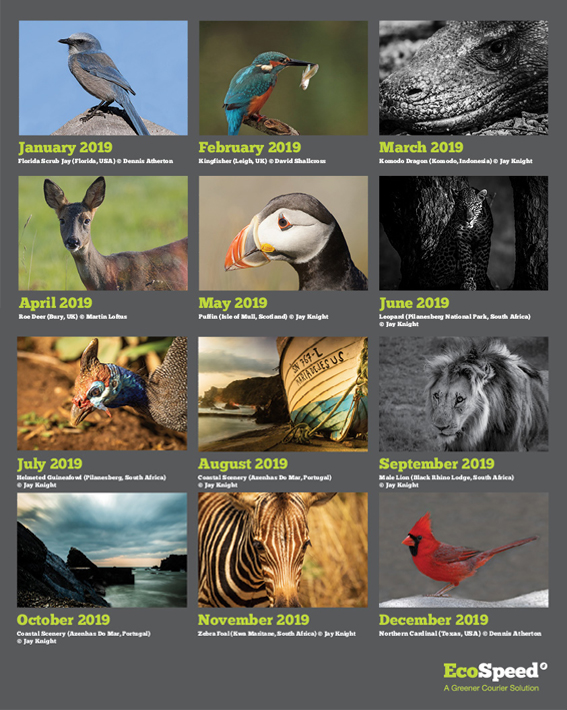 Amongst the photos in the calendar, are stunning shots from our director Jay Knight, taken in Indonesia, South Africa, Portugal and Scotland.
Please get in touch ASAP if you would like an EcoSpeed Calendar sending out. Only a limited amount have been printed, so they are sent on a first come first serve basis.
---
EcoSpeed are a Manchester same day courier, with a keen eye on the environment, donating 10% of all profits made to the Lancashire Wildlife Trust, who do crucial local work. Find out more about our services, or get in touch with our friendly team for a quote for your job.
Read more: Lets talk turkey, lets talk trucks
Online Quotation
Please complete the form below to get a free quotation from us. If you have any questions or have an urgent enquiry then please call us on 0845 021 0213.