EcoSpeed: Everything you need to know about our company and our services
Blog
14th December 2018
Since 2005, EcoSpeed have been providing fast and reliable courier services to thousands of customers. With a large fleet of vehicles in a range of sizes, and a big team of experienced, professional drivers, we've become one of the top choices for deliveries in the North West.
It's common knowledge that our planet is suffering the effects of man-made pollution, and it's our responsibility to live more carefully. We want our world to last for generations to come, and as such, EcoSpeed has a huge focus on reducing our carbon footprint, both through our work with the Lancashire Wildlife Trust, and by making our operations more environmentally friendly.
Whether you're looking for a quick drop off, need help with moving, or need drivers for multi-drop contracts, EcoSpeed can provide effective services with reliability and trust.
Same Day Courier
As a same day courier, we offer quick, efficient delivery of your goods, whether it's something as small as an envelope, or a much larger package.
No matter where you are in the UK, once you've booked your courier job with us, we will collect your item within an hour, placing it on one of our dedicated delivery vehicles. We can guarantee that the delivery will take place in as quick a timeframe as possible, as the chosen vehicle will be used for your consignment, and your consignment only. There will be no other stops along the way to drop off other items – it's simply a quick journey from A to B, with no delays or busy schedules.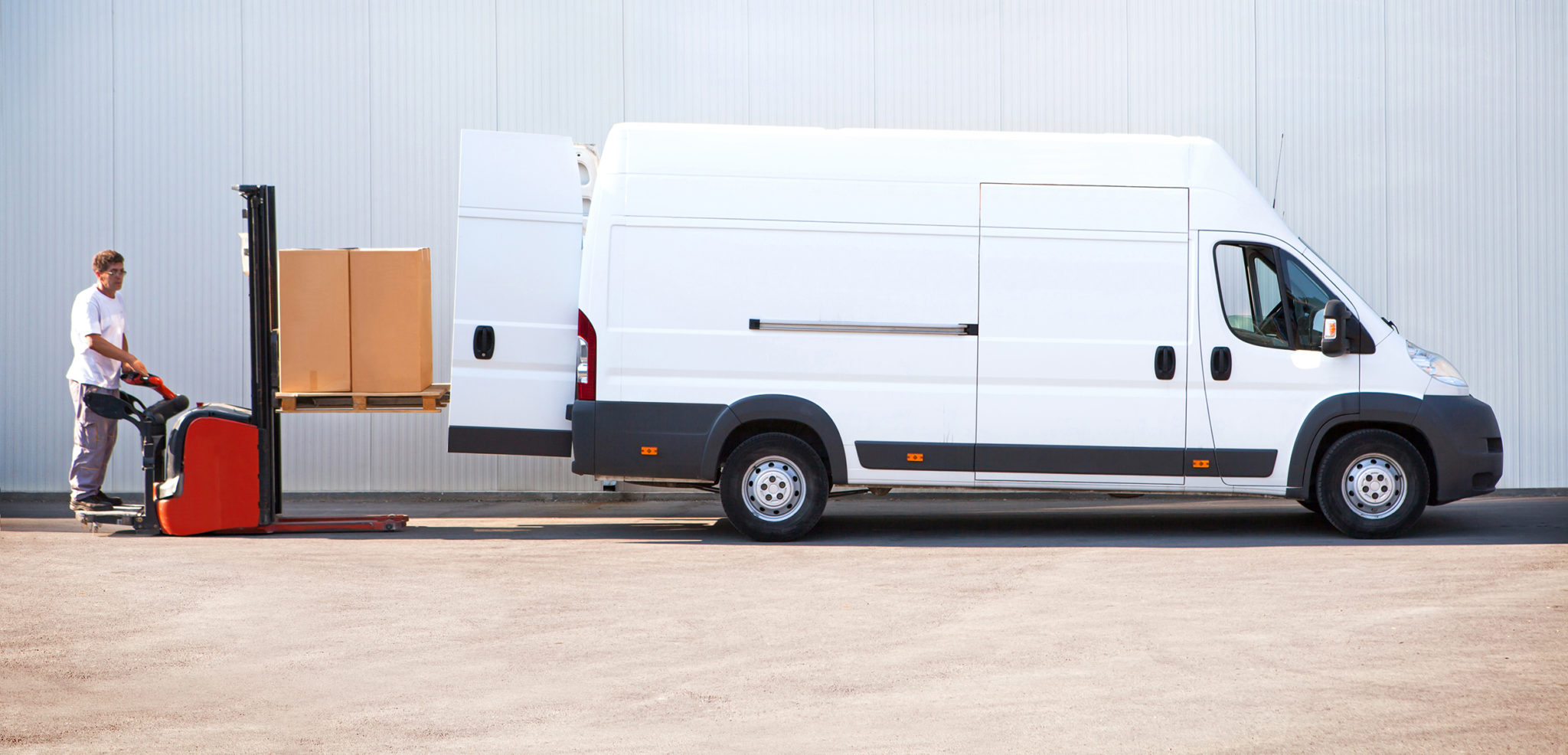 Along the way, you can keep track of your delivery with access to our tried and tested software, which can give you detailed updates as and when you need them. Once your consignment has arrived at your drop-off address, our drivers can confirm the delivery by getting the recipient to sign for it digitally on one of our PDA machines, with the proof of delivery sent straight to your inbox. If you'd rather have the proof on paper, we can go down the traditional route too and get a proof of delivery sheet signed and sent to you.
Multi-Drop Courier
As well as our popular A to B same day courier service, EcoSpeed are regularly used for multi-drop delivery routes, with some of our previous clients including large firms such as FedEx, Hermes and DHL.
Our drivers have heaps of experience working to tight and demanding delivery schedules and thrive under pressure. Whether you need drivers for regular delivery rounds, or are looking to set up a permanent multi-drop contract, we've got the fleet and team for you.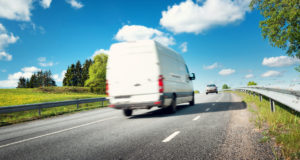 We can also supply drivers to delivery firms who are looking for urgent emergency cover. Sometimes schedules can become unpredictably busy, or you can have a sudden spike in absences, so having the option of bringing in some last minute, high quality cover can be a relief.
Removals
Although EcoSpeed is primarily a courier delivery company, we have a large fleet of vehicles in many sizes, that enable us to offer extra services such as removals.
EcoMove Removals is a greener option for moving whatever you need to be transported. We can go for a lighter load or help you with a big job such as moving house, or even an office relocation.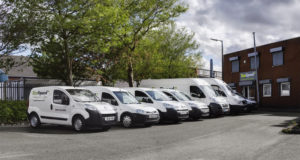 Our service is almost always considerably lower cost than that offered by removal companies, and we have a full office team who can provide a free removal quote, or any advice for your job.
What makes us environmentally friendly?
As we've said several times, EcoSpeed is a courier and removal service with a difference, that difference being that we have a huge focus on reducing our environmental impact.
Specifically, we're constantly striving towards reducing and minimising our carbon footprint, whether this is through becoming more efficient in our day to day operations or investing in charities and schemes that will help to limit the impact we all have on the environment.
We regularly invest in adding new technology to our fleet, including fuel-efficient LPG vehicles and speed-restricted vehicles, while a number of our diesel vehicles have had their engine management systems re-mapped, reducing their emissions by up to 27%.
As well as working to make our fleet more efficient, we also improve our in-office operations, using only recycled paper and green ink when we have to print something, with a majority of our documentation stored and distributed digitally to cut down on our paper use. We try not to send any paperwork by post unless we really have to, as putting it through the UK postal system means unnecessary transportation that increases our carbon footprint. We also do what we can to keep our energy use and costs down.
One of the most major parts of our work to become more eco-friendly is our ongoing partnership with the Lancashire Wildlife Trust. A lot of companies make effort to invest in projects such as offshore wind-farms elsewhere in the world, but at EcoSpeed we have a big focus on giving back to the local environment. As such, we donate 10% of all profits we make, across all services including same day couriers, multi-drops and removals, to the excellent Lancashire Wildlife Trust.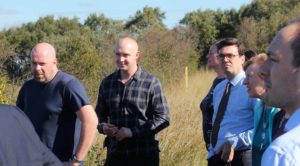 The LWT does some incredible, worthwhile work, using the money they receive to purchase local nature reserves, peat bogs and mosslands and restore them. A lot their work is based around the Chat Moss area, on the border of Manchester and Warrington, repairing the historical damage to the natural land there that has been inflicted by peat extraction for the cultivation industry. We partnered up with the Lancashire Wildlife Trust at the end of 2017, with our money since helping the restoration of mossland habitats that have a carbon absorption value of over 1800 tonnes.
Don't just take our word for it – we have a large selection of five star reviews from our customers, with many of them citing our reliable service and environmental focus as big plus points.
One client said:
"I would highly recommend EcoSpeed. To put it simply, they are the best courier firm that I have ever used. The service is super-efficient, all their staff are really friendly, and all their vans are fuel efficient. On top of this, they donate 10% of all their profits to the Lancashire Wildlife Trust who are doing some great work on Chat Moss, which is a stone's throw from where I live."
Another of our great customers commented:
"I use them regularly when sending out components and they are very reliable.  I'm also very happy that they donate money to a local wildlife trust, rather than just using the term 'eco' purely for branding."
---
Does EcoSpeed sound like the right courier service for you? Whether you're looking for more information, want a free no-obligation quote, or need some advice about your choices, our friendly and knowledgeable office team would love to hear from you. Feel free to give us a call on 0120 439 4714, or fill in the enquiry form on our contact page.
Online Quotation
Please complete the form below to get a free quotation from us. If you have any questions or have an urgent enquiry then please call us on 0845 021 0213.