EcoSpeed office team volunteer at Little Woolden Moss
Blog
10th July 2019
This Spring we were asked by the Lancashire Wildlife Trust to do some corporate volunteering on Little Woolden Moss, one of the areas that EcoSpeed are providing funding to through their partnership with LWT. Some of the office team jumped at the chance and brought their families along for a fun day planting and exploring what work gets done on the mosses.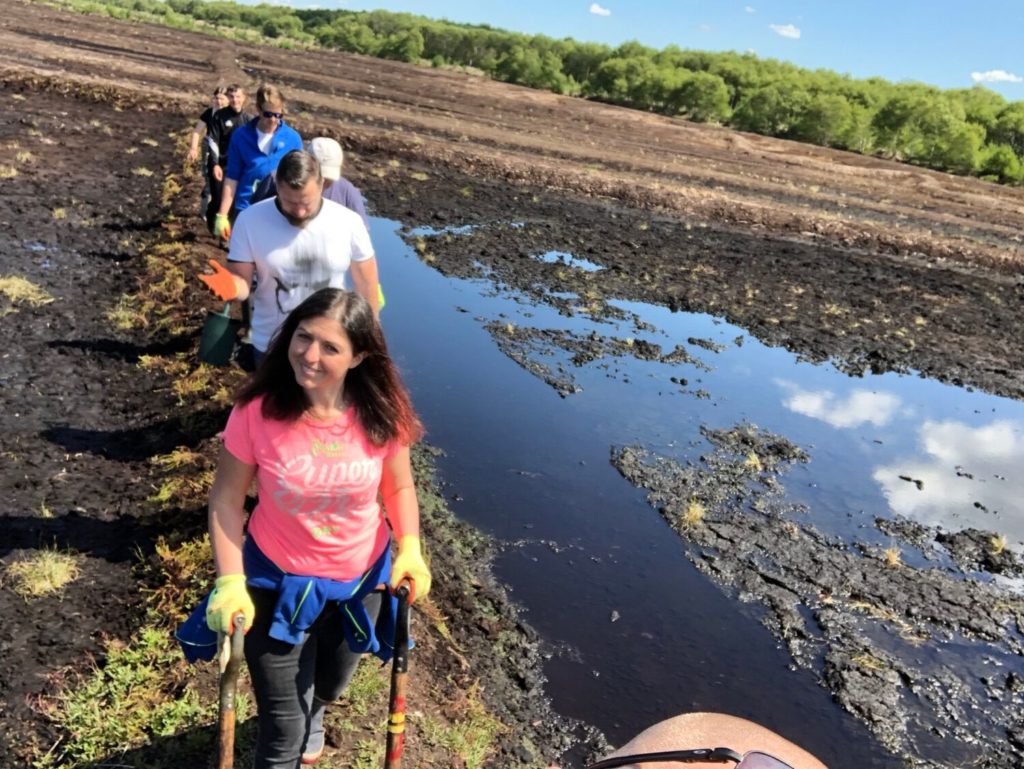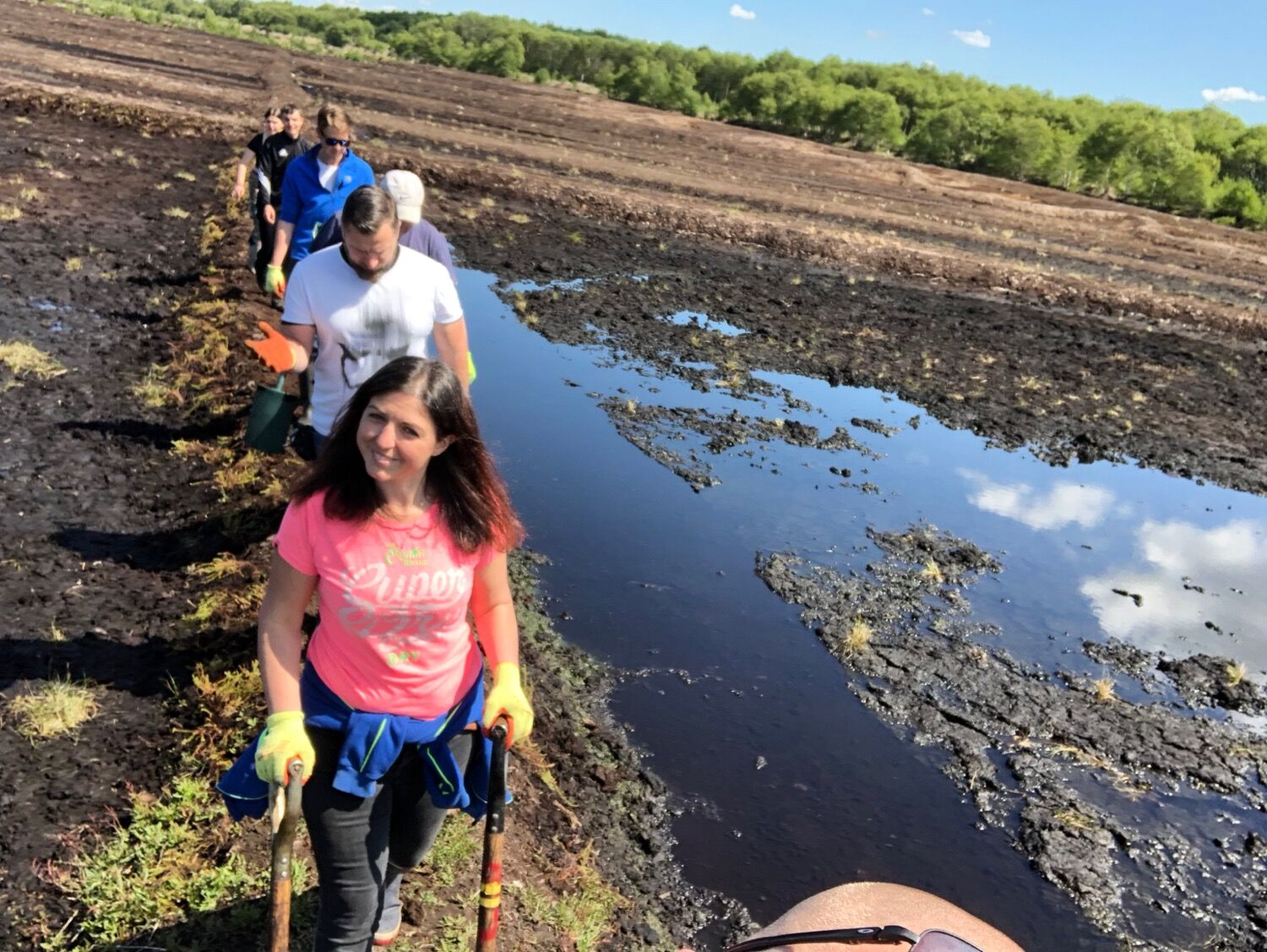 EcoSpeed use this project to offset carbon and counteract the emissions put out by our urgent courier operation. We want to keep our carbon offsetting local and use the excellent Carbon Capture programme started by the Lancashire Wildlife Trust. Climate Change is happening in front of our eyes and we believe as a business we are partly responsible for reversing these worrying trends. We have actively been involved in conservation since our inception, so we welcomed the opportunity to further this by getting stuck in with our wellies on and spades in hand.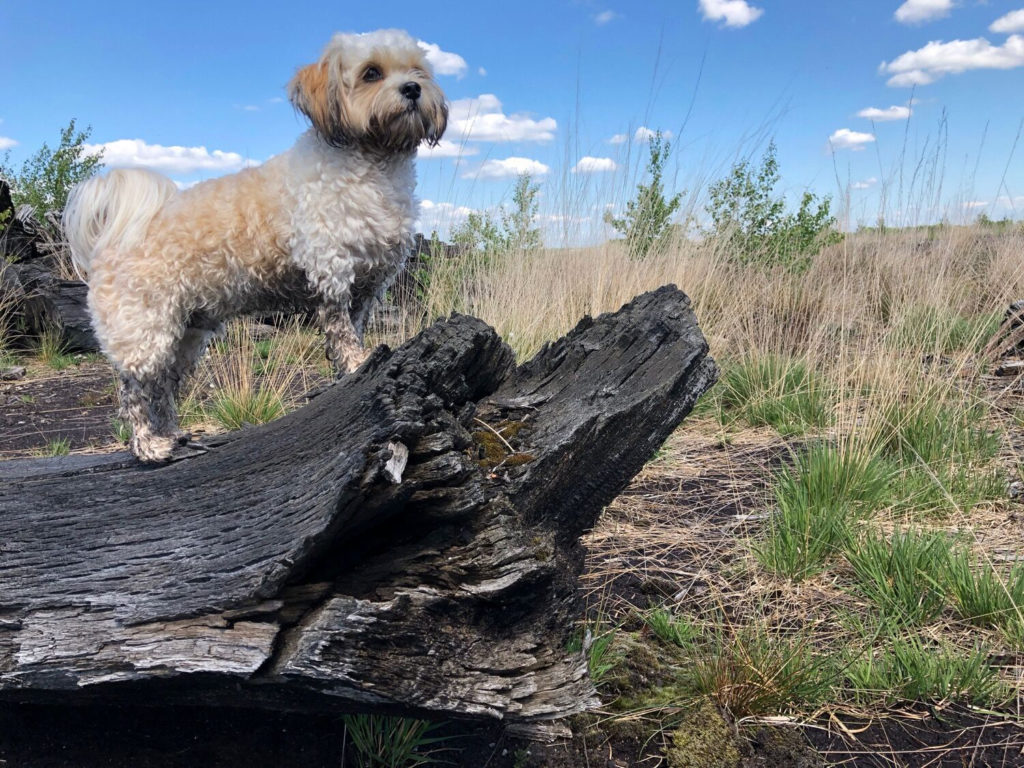 On the day, we were planting a mixture of Crowberry and Harestail Cotton grass on the banks and margins of the flooded mosslands. These are hardy plants that can tolerate dramatic changes in the climate and moisture levels. They are also the primary food for the Large Heath Butterfly caterpillar which is locally extinct, and is the subject of a reintroduction programme. Once known as the Manchester Argus, this butterfly went extinct due to habitat loss, so it's really heartwarming to know we are contributing to its future success.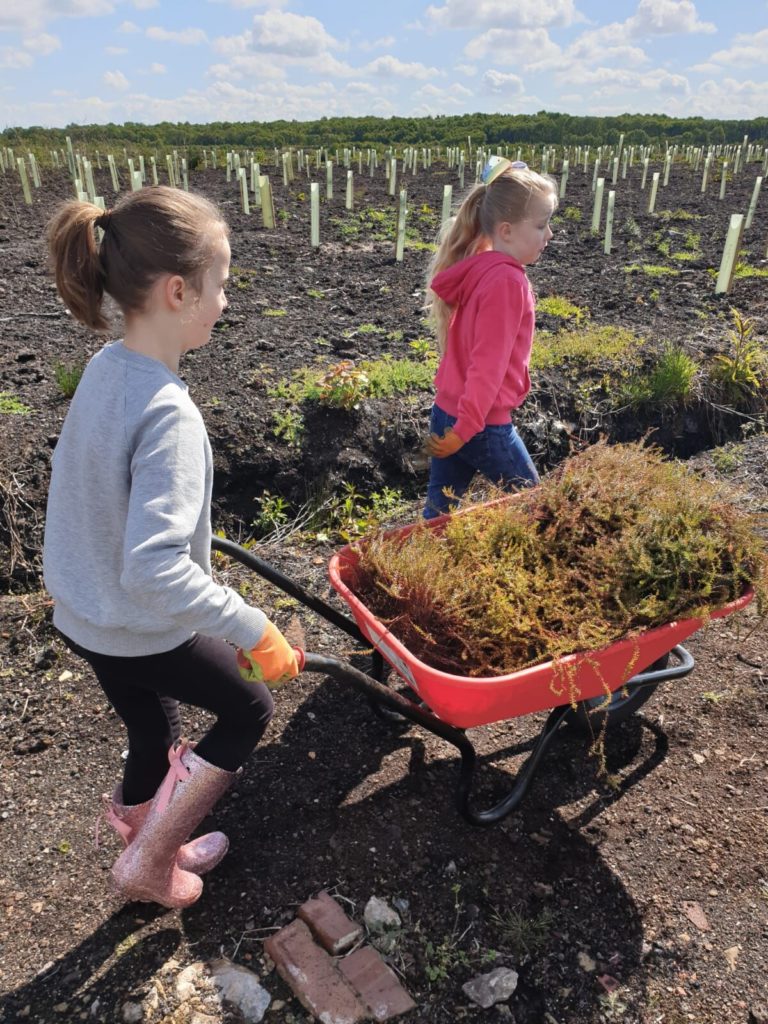 Following that we were given a guided tour of the site by Mike Longden, where we enjoyed seeing breeding Lapwing with their chicks, as well as soaking up the sun in this beautiful part of Manchester. If you have not already been then I can strongly suggest a day out walking in this hidden gem of a reserve.
Read more: Becoming a Self-Employed Courier Driver with EcoSpeed
Online Quotation
Please complete the form below to get a free quotation from us. If you have any questions or have an urgent enquiry then please call us on 0845 021 0213.