Our fleet: Choosing the right vehicle for you
Blog
28th February 2019
At EcoSpeed, we offer a variety of vehicle based services, including same-day courier deliveries, multi-drop drivers, and removals. With our services offered on a large scale, we have a large fleet of vehicles that are on the roads every day, ensuring your needs are met. Our large fleet means there's a great variety of vehicles to cater for everyone, from handy, small vans to large articulated trucks and HGVs.
EcoSpeed are a greener courier solution, with us taking strides every day to try and reach our target of being a completely carbon neutral company. We do this in a various ways, such as making our internal office operations more environmentally friendly, and by donating 10% of all our profits to the Lancashire Wildlife Trust, who spend time restoring carbon absorbing peat bogs and mosslands. Of course, our fleet of vehicles is also optimised to ensure we can be as green as possible.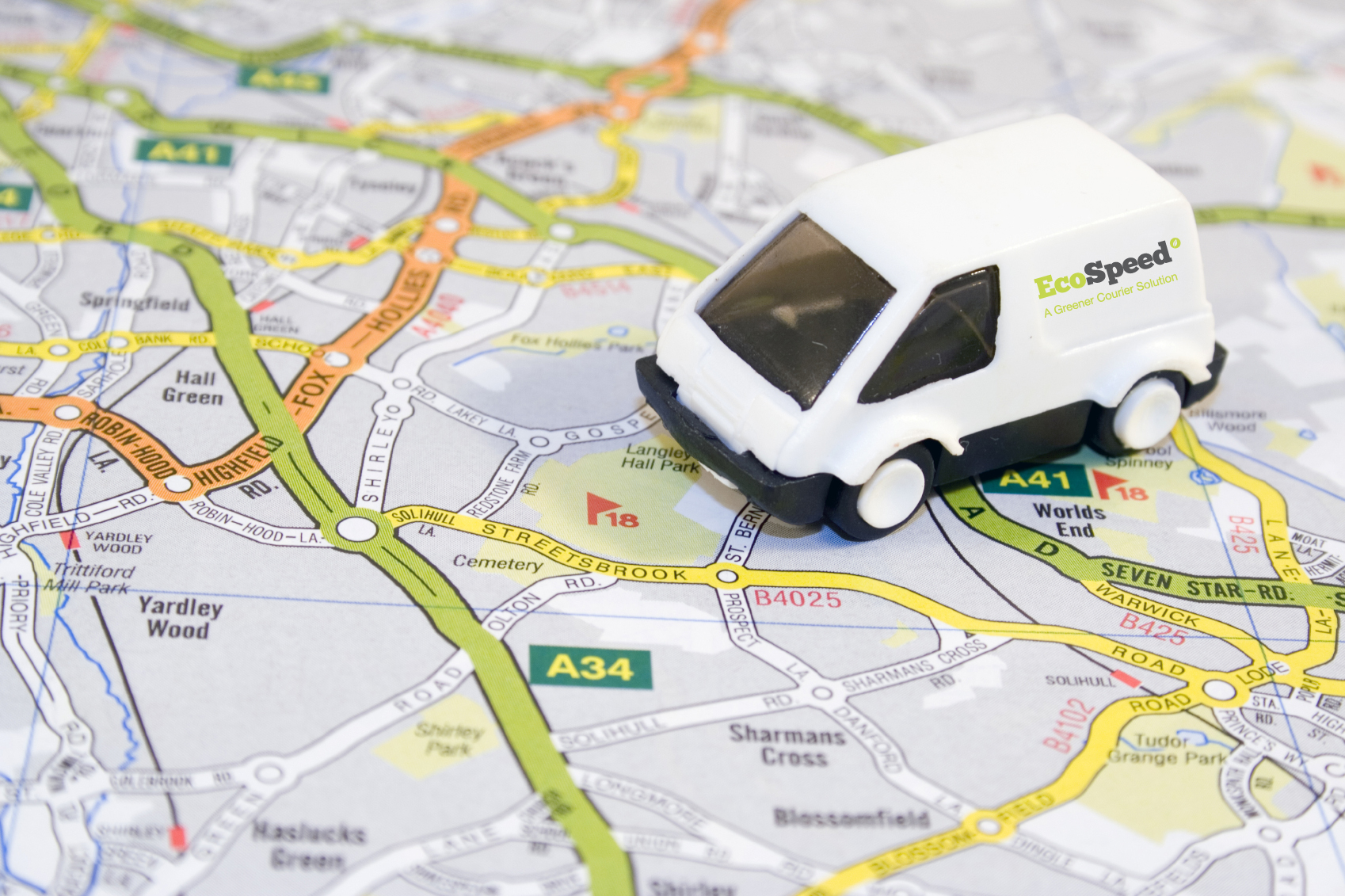 Making our vehicles greener
We regularly invest in new, eco vehicle technology to ensure our emissions are always getting lower.  As well as adding speed restricted vehicles to the fleet, we also have fuel-efficient LPGs, and are constantly looking into opportunities with other environmental options. LPG is an alternative type of petrol, that is seen as a greener option over standard unleaded and diesel. Studies have proven that LPG burns cleaner than petrol, something which helps with reducing and emissions, and making them less harmful to the environment.
One thing we have taken steps to do is reduce the impact any of our diesel vehicles may have on the environment. We've done this by some of our existing fleet's engine management systems re-mapped, a move that has reduced their emissions by up to 27% on average.
Our different vehicles
Our fleet features a wide range of vehicles, capable of taking a variety of different package sizes and quantities.
Small Van
Our smallest vehicle is the standard small van, with enough space to hold one pallet with a maximum load of 400kg. This is the type of vehicle you  might see quite commonly when using our same-day courier service to get just one small parcel transported to your destination.
Short Wheel Base Van
This is our next largest van, with an increased capacity of two standard pallets, and a maximum load weight of 900kg.
Long Wheel Base Van
This is a very similar size to the short wheel base, but is slightly wider, longer and taller. As such, it can hold an extra pallet's worth of goods, and has a maximum capacity of 1300kg.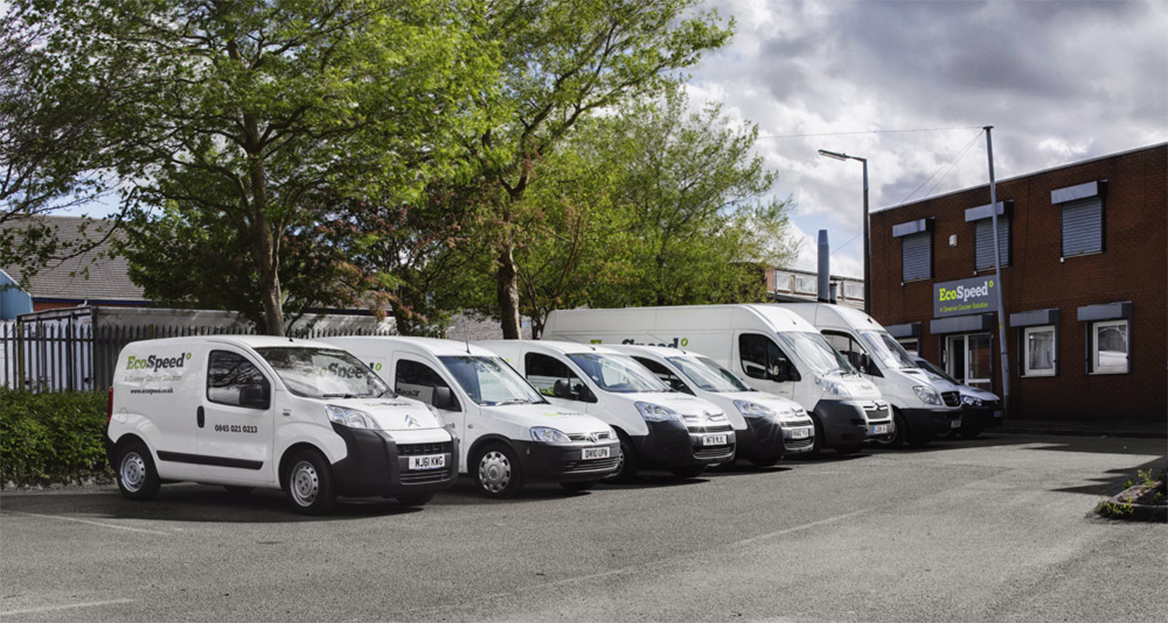 Extra Long Wheel Base Van
This is the largest size of our standard vans, with a length of at least 4m, and the capacity to hold four pallets with weight up to 1200kg.
Luton Van
The Luton Van looks more like a small truck than van in appearance, but has similar measurements and capacity as the extra long wheel base van. This can hold approximately six standard pallets of goods, and has a maximum load weight of 1200kg. This type of vehicle might most commonly be seen in use on a multi-drop delivery route.
7.5 Tonne Truck
Our smallest truck size is still a large option in comparison to the vans, holding up to 2800kg of weight, which roughly equates to around 10 standard pallets.
18 Tonne Truck
Looking for something larger than can hold everything you need for a large scale removal? This truck might be what you need, with a length of at least 7m, a height of 2.2m, and a width of 2.4m. The large space means guaranteed storage of at least 14 standard pallets, with a large maximum load of 9000kg.
Other Articulated Lorries & HGVs
The fleet doesn't stop there. If you have extra large transportation requirements for your job, we can still help you, as we have a selection of articulated vehicles and HGVs, with a wide variety of trailer sizes. If you can't find what you need when booking a job with us, just speak to the team to discuss your needs, and they'll be able to help you further.
---
No matter how big or small your consignment, EcoSpeed are able to assist you with your needs. A majority of jobs are covered with our fleet of vehicles listed above, but if you think you might have a specialist job that requires something bigger, it's still worth contacting our friendly, knowledgeable team for a no-obligation quote and advice.
Our same-day courier service enables your package to be collected from anywhere in the UK within an hour of your booking, seven days a week, 24 hours a day. After collection, your consignment will have its own dedicated vehicle, with the driver taking it directly from pick-up to drop-off, with no stops along the way for other deliveries.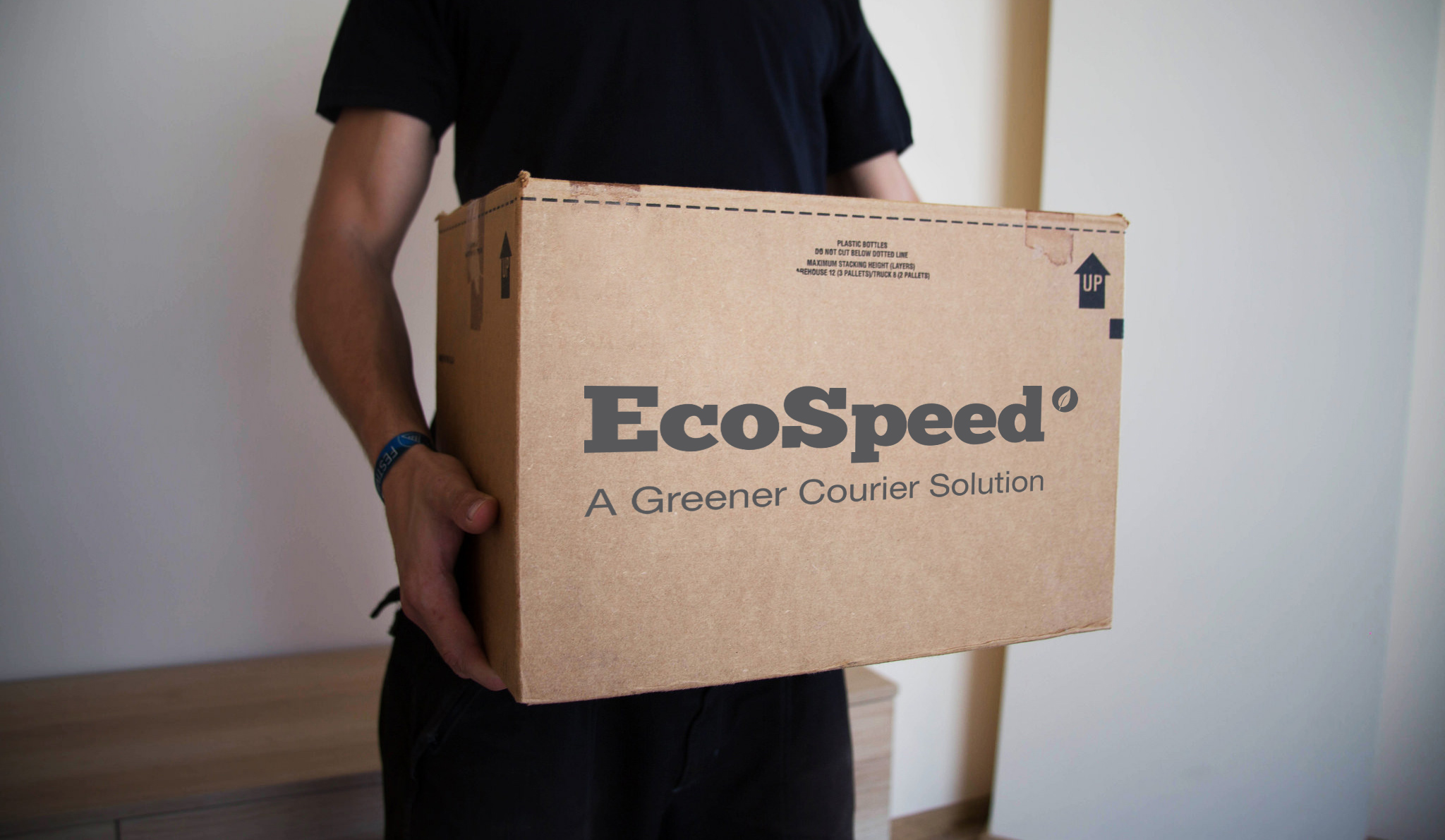 Our larger vehicles are also regularly used to assist people with removals, whether you're looking to move a small load, or want your entire home or office furnishings and belongings transported.
Also, our drivers and vehicles are available for regular multi-drop rounds, with us having previously supplied some of our experienced team members to firms including FedEx, Hermes and DHL.
Get in touch now to discuss your requirements – you can either fill in the form over on our contact page, or give the office a call on 01204 394714.
---
Driving for EcoSpeed
Do you own a vehicle that can be used for same-day or multi-drop courier rounds? EcoSpeed are always looking to add more drivers and vehicles to the company, and if you have a modern, clean, eco-modified vehicle to use, we'd love to talk to you. Owner drivers are always required so we can continue to expand our offerings – just fill in your vehicle details over on our careers page, and we'll organise a catch-up to see if you and your vehicle is a good fit for the EcoSpeed team.
Online Quotation
Please complete the form below to get a free quotation from us. If you have any questions or have an urgent enquiry then please call us on 0845 021 0213.