Peatlands: The vital restoration of valuable carbon absorbing land
Blog
26th October 2020
As a same-day courier in Manchester, we've taken a greener approach to how we do things. Naturally, our area of business is one that can be heavily polluting, and we've taken responsibility to limit the damage our activity can cause.
The main way in which we do this is through our partnership with the Lancashire Wildlife Trust, which sees us donate 10% of all our profits. This money is used for numerous things, the most beneficial of which is the restoration of carbon absorbing natural space, something which enables us to offset our carbon emissions. We have a long term goal of becoming a 100% carbon neutral company, and one of the ways in which we're striving to this is, is through our support of the restoration of peatland habitats.
What are peatlands?
Peatlands are a type of wetland environment, that can be found across the world in all types of climate.
Peatlands are characterised by their wet and boggy conditions, often appearing waterlogged. In fact, a healthy peatland will be completely saturated and unable to absorb any further water, and will often be home to a large variety of plants and mosses.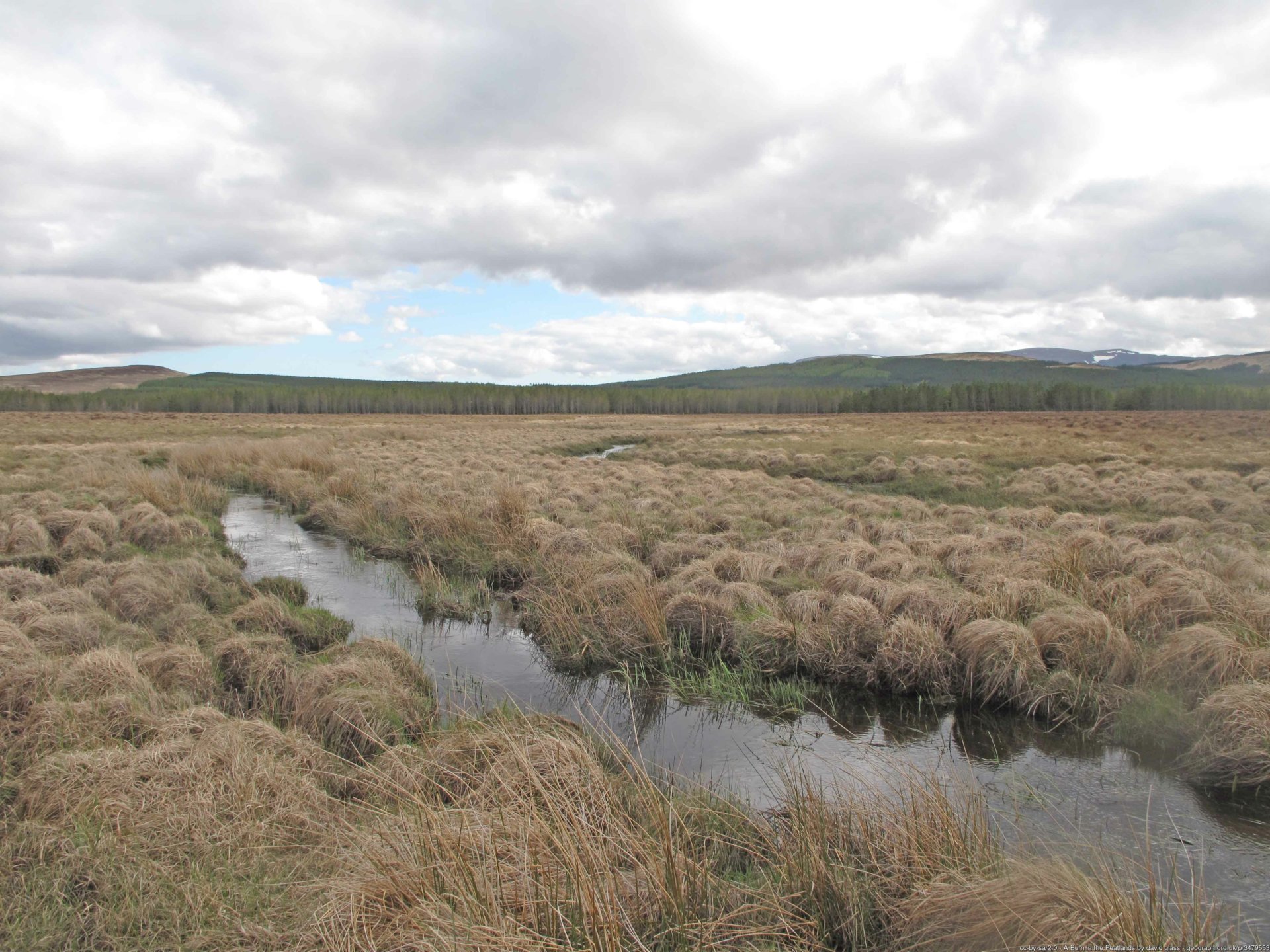 It's these conditions that work perfectly to produce the material that results in the exploitation of the land. When plants on the land die, the low oxygen levels and the heavy-set moisture means they can't properly decompose. This prevents the dead plants from releasing their carbon into the atmosphere, while their remains partially decay and form what is known as peat soil.
Why are peatlands good for the environment?
Peatlands are a major asset when it comes to reducing the effects of climate change. As mentioned earlier, any vegetation that dies within a peatland environment doesn't fully decompose, and doesn't release any stored carbon back into the atmosphere.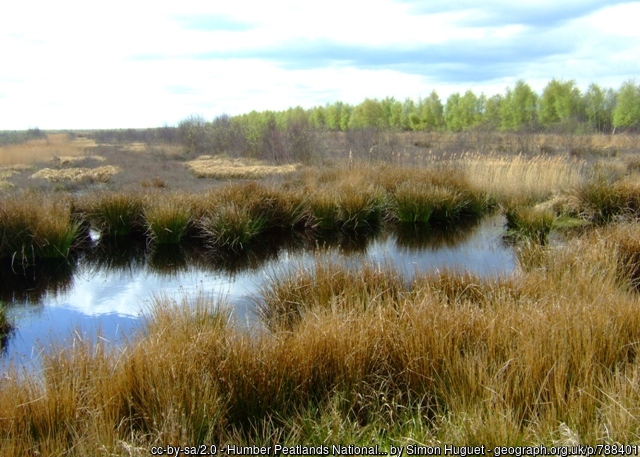 Healthy peatlands are huge stores of carbon, with an estimated 3.2 billion tonnes of carbon stored across the UK's peatlands. The number only gets larger, with the continued cycle of new plants growing, taking in carbon dioxide through photosynthesis, and then eventually dying and adding carbon to the peat.
Despite them absorbing so much carbon dioxide, it's currently predicted that the world's peatlands are contributing more carbon to the atmosphere than they're actually taking in, thanks to many years of human activity and exploitation.
Why have peatlands been damaged?
Peatlands have been damaged for numerous reasons – sometimes so the land itself can be reused for other purposes, and other times so people can extract the peat.
One example of peatland damage comes from many years of agricultural practices, with the need to convert healthy wetlands into farm space. As mentioned earlier, the marshy conditions are perfect for thriving plant life, but unfortunately don't support the growth of crops needed for human life. Grain and vegetable growth requires drier land, and as such, farmers have drained peat areas across the UK. By getting rid of the waterlogged conditions, plant material can fully decompose again, and any stored carbon is released into the atmosphere.
As well as this, the peat itself is a prime target for extraction. In some cases, peat has been used as fuel for homes, but is more commonly used in the UK in gardening. Peat compost was traditionally a popular choice for gardeners for improving plant growth, but is now more difficult to find thanks to increased awareness of the environmental impact.
How are peatlands restored?
Unfortunately, not every depleted peatland can be properly restored – some have degraded too much and won't ever be able to function in the same way again.
However, there are still many that have been damaged but still have a chance of being returned to their original state. Groups such as the Lancashire Wildlife Trust put noteworthy amounts of time and money into transforming decayed peatlands, with staff and volunteers carrying out all sorts of work.

As well as the planting of typical peatland plants and mosses, teams rework the land to try and bring water levels back up, something which is required for the perfect, boggy conditions that form peat.
---
Our work with the Lancashire Wildlife Trust
Since we started our business, we've had a productive partnership with the Lancashire Wildlife Trust. As part of this partnership, we donate 10% of all the profits we make, to help fund work such as peatland restoration.
Since the beginning of this partnership, we've donated more than £100,000 to the trust, with this being equivalent to approximately 2,800 tonnes of carbon emissions being prevented from release into the atmosphere.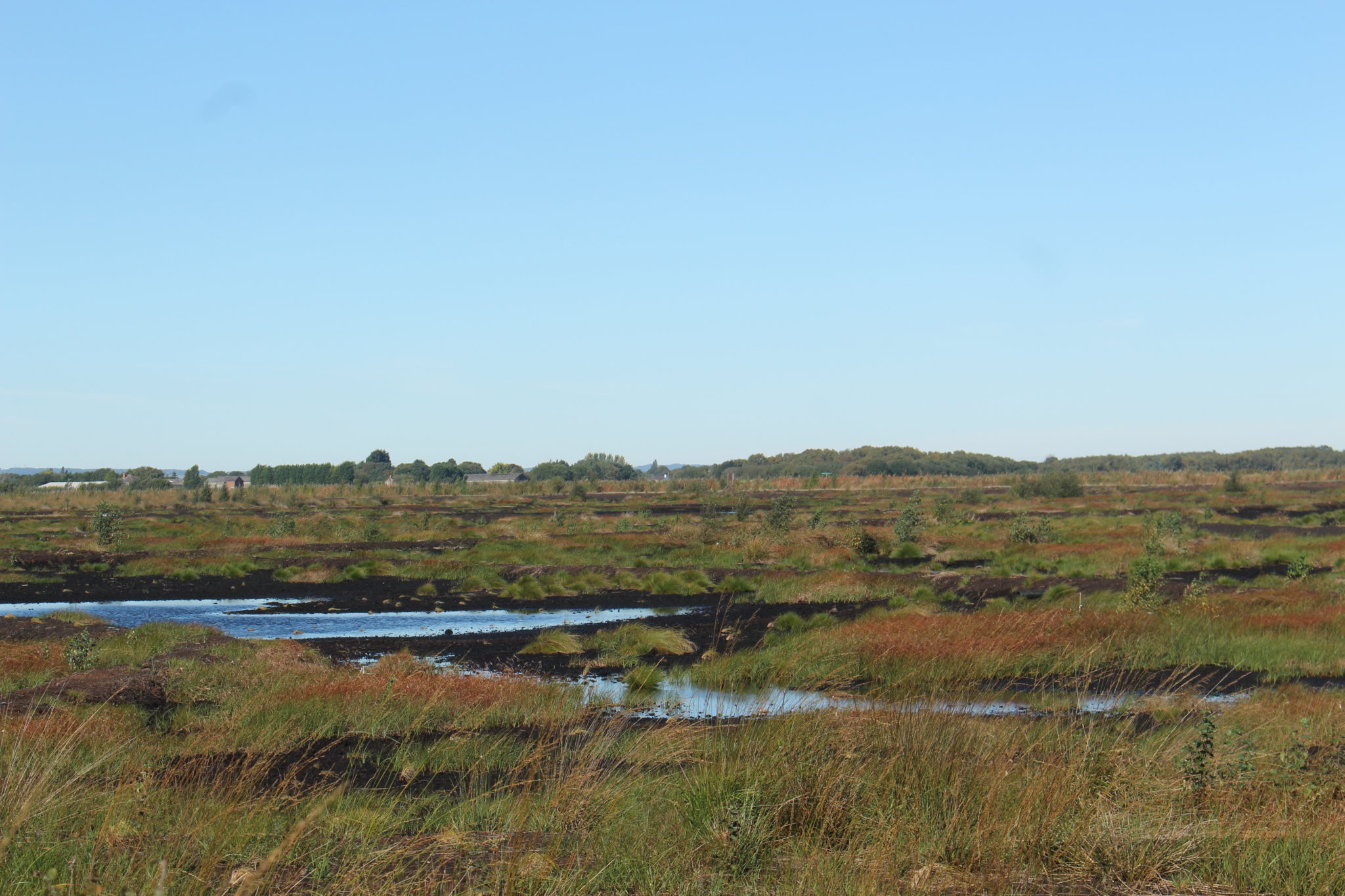 The trust maintains several peatland sites, some of which were purchased in a dilapidated state and restored to effectively absorb and store carbon again.
Heysham Moss is one example of a restored peatland, now a thriving nature reserve near Morecambe with a raised bog that aids carbon capture and storage. Another ongoing project is Cadishead & Little Woolden moss, not far from Irlam, Manchester. Previously heavily damaged by peat extraction, the trust has spent several years working to restore the land.
In fact, our own office team volunteered for a weekend, taking the opportunity to get a first-hand look at the work, as well as planting a mix of crowberry and harestail cotton grasses.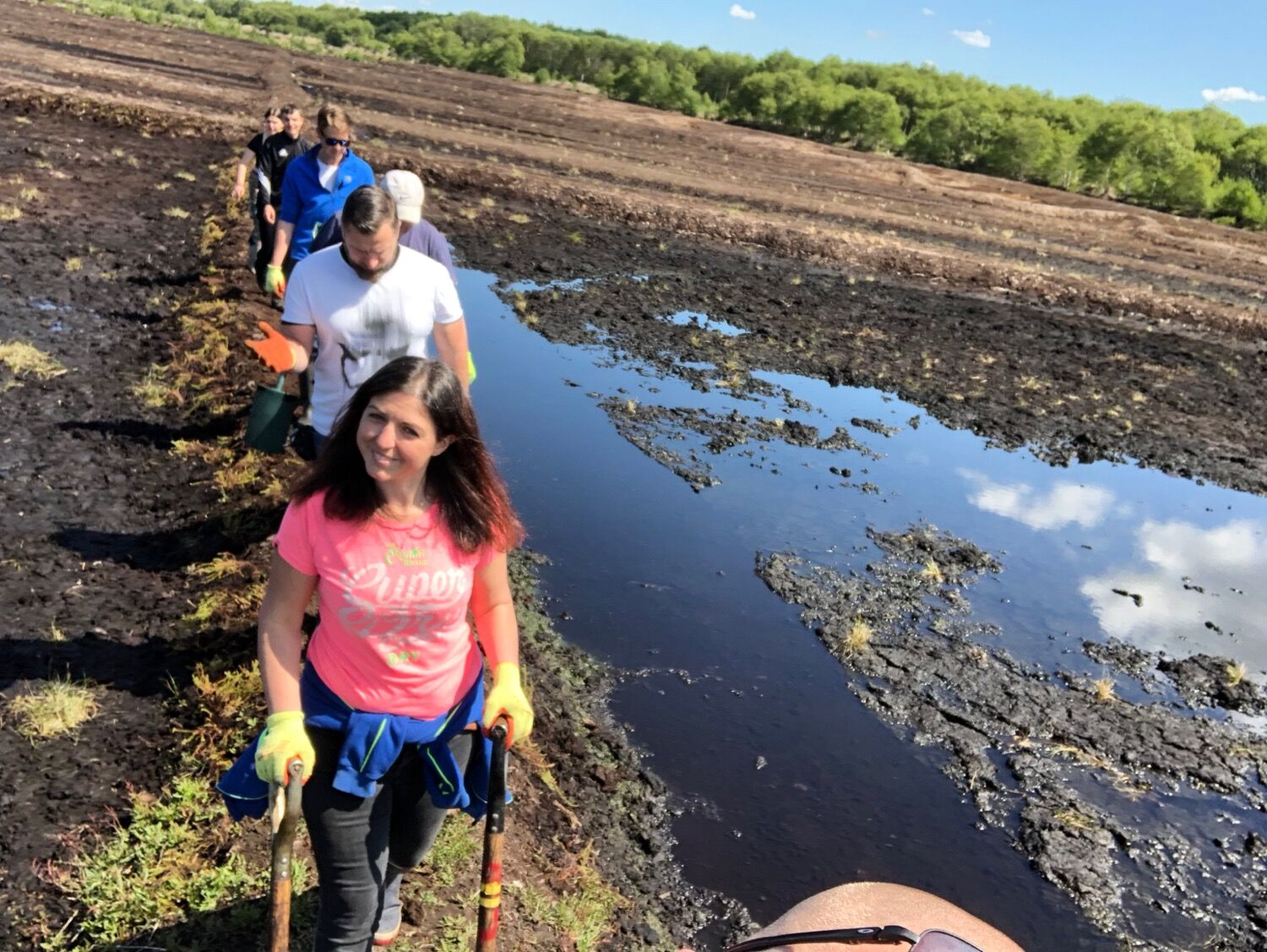 Another great positive effect that comes from this work is the reintroduction of endangered, or often locally extinct species. A good example of this is the large heath butterfly, previously commonly found in the peatlands of Greater Manchester, but extinct in the local area for over 150 years. The Lancashire Wildlife Trust has worked to reverse the fortunes of the species, introducing a small population into newly restored peatlands with the aim of having a thriving colony in ten years. Restoration has also enabled the return of rare plants to the area, including great sundew and lesser bladderwort.
---
Every time you book a job with EcoSpeed, you're helping to fund the vital, ongoing work of the Lancashire Wildlife Trust. Our same day service offers pick-up from anywhere in the UK within an hour of booking with us, with full tracking and proof of delivery available. If you're interested in finding out more about our services or want to book a job, call us on 01204 394714, or fill in our form for a free, no-obligation quote for your delivery job.
Online Quotation
Please complete the form below to get a free quotation from us. If you have any questions or have an urgent enquiry then please call us on 0845 021 0213.