6 best North West walks to enjoy this summer
Blog
30th July 2020
EcoSpeed is a North West based same day courier, with our offices based in the region while offering nationwide services.
It's a privilege to be based in the North West, with our region boasting many scenic spots. At the top of the area, you'll find the beautiful scenery of the Lake District and the coastal dunes of Cumbria, while further down you've got the vast moorlands of Lancashire.
There's plenty to explore across the North West, and if you're looking to spend some time outdoors this Summer, we've compiled some of the best walks and routes and you complete with your family, while taking in some great views.
1. Scafell Pike
While Scotland has Ben Nevis and Wales has Snowdon, England's highest peak is located in the Lake District, with Scafell Pike standing 978m.
This is definitely one of the more challenging walks in the North West, as you'd expect from England's biggest mountain, with the National Trust recommending prior planning and equipping yourself with a map and compass.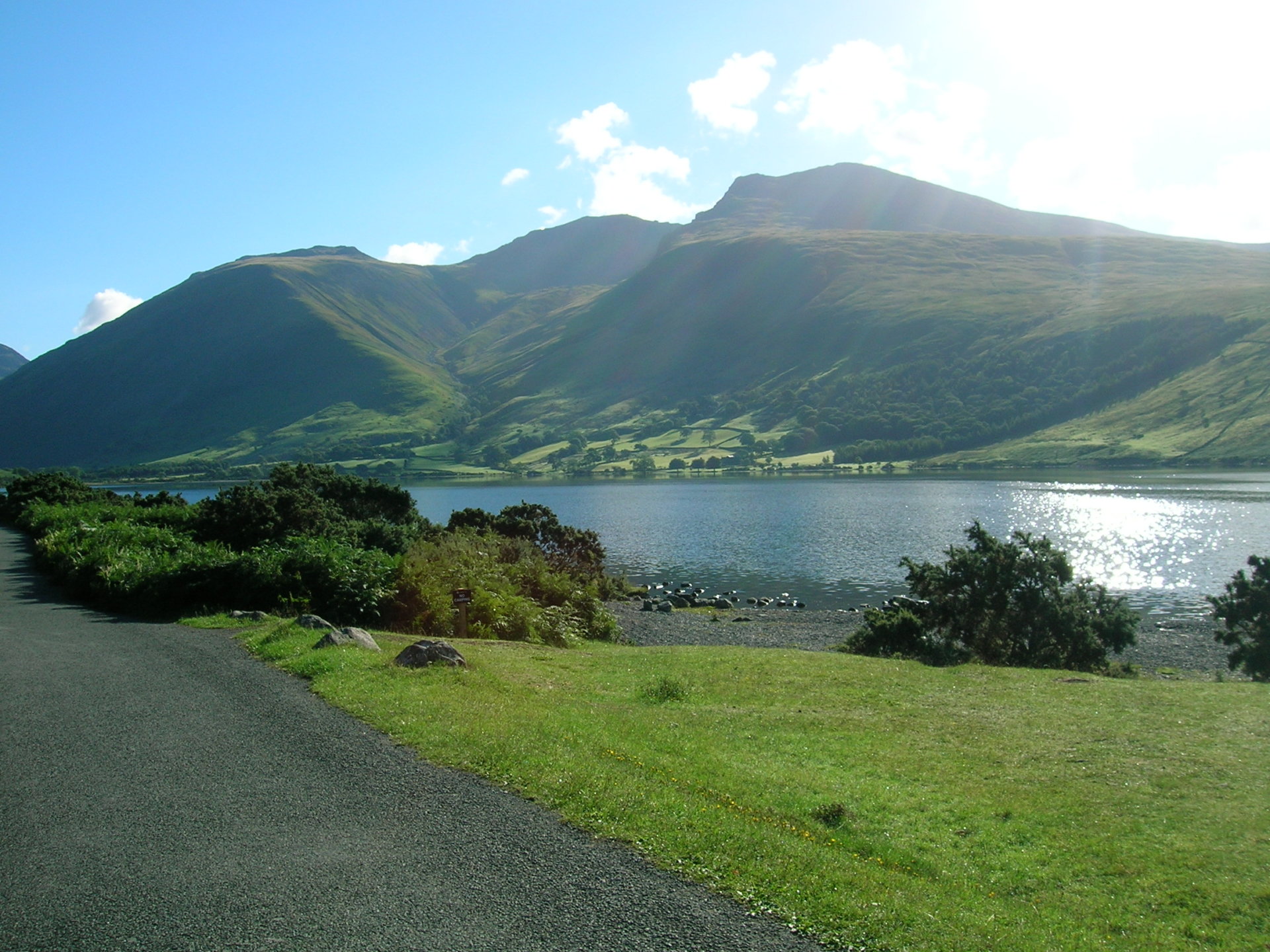 There are several recommended routes on different hiking websites, with an average of 5-6 hours looking to be the likely amount of time required to complete your walk. A route from Komoot suggests starting at the Lake Head car park, and using the same path there and back.
From the peak of Scafell Pike, you'll be gifted with stunning views of the surrounding lakes and mountains of the Lake District. As well as that, you'll also find England's highest war memorial, erected in 1919 in memory of the recently concluded World War I.
2. Derwentwater
A walk around a lake or reservoir is always a great way to spend a quiet weekend, with a larger body of water guaranteeing a fulfilling day of walking. If Scafell Pike sounds a bit too challenging but you still want a Lake District walk, maybe the stunning Derwentwater is for you.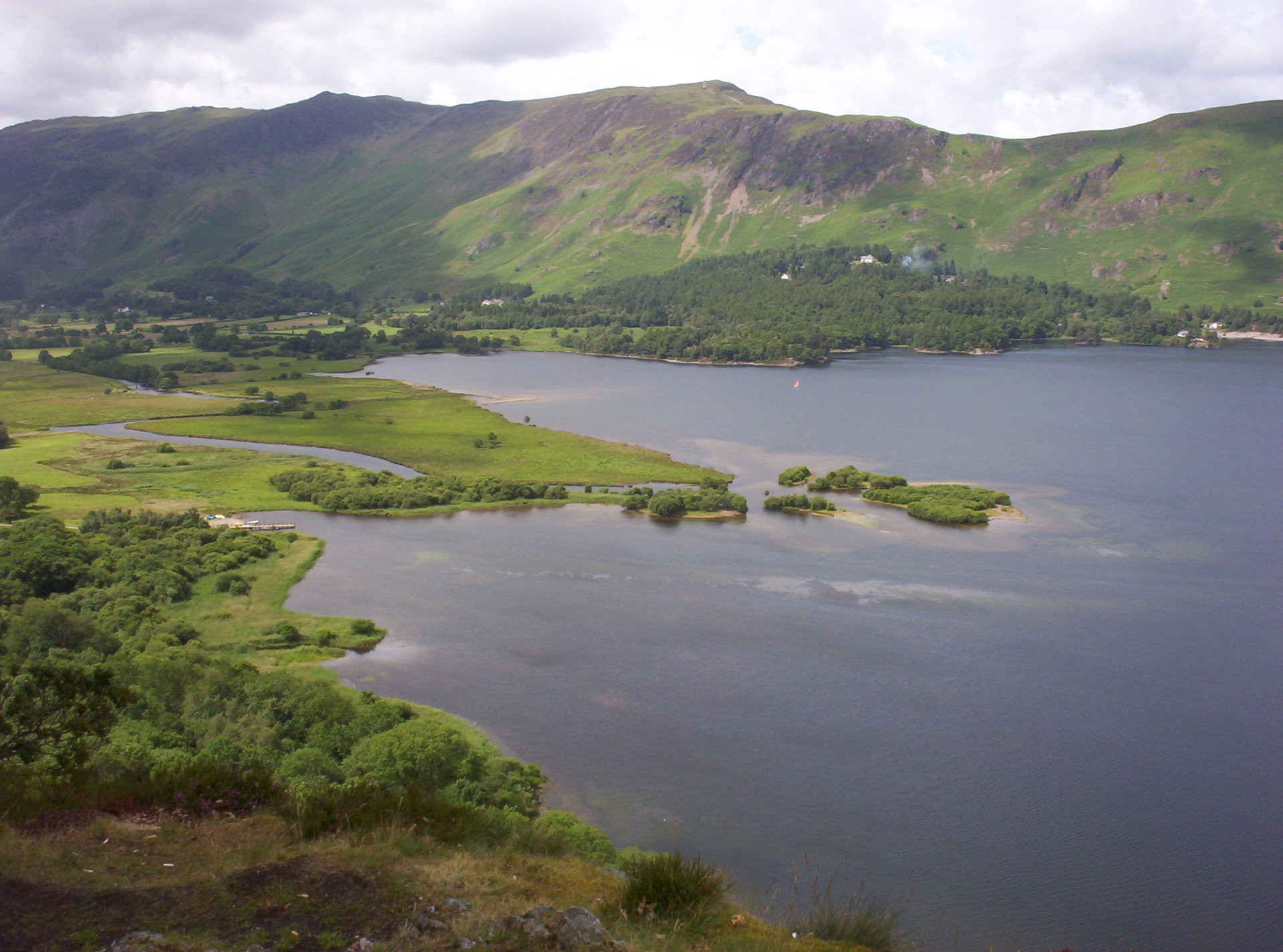 With a surface area of 2 square miles, and a length of nearly 3 miles, Derwentwater is an impressive sight to see, and an extensive route to walk. Of course, a lake walk is easy to do with regards to the route – no map or planning needed, and in the case of Derwentwater, it's estimated it will take approximately three and a half hours at a minimum to complete a walk around the entirety of it.
3. Dovestones Reservoir
If you're looking for a walk around a large body of water away from the Lake District, Dovestones Reservoir is always a popular choice.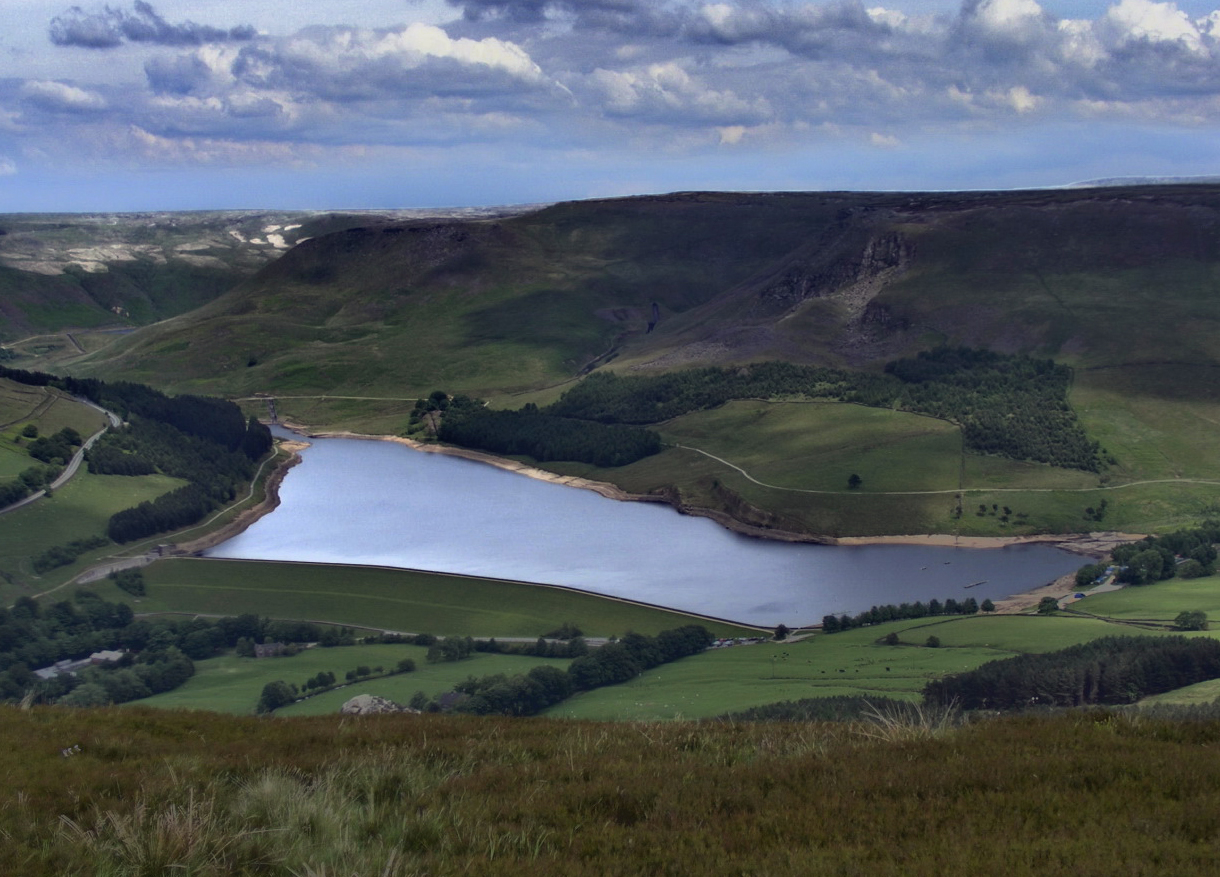 Located close to Oldham, Dovestones Reservoir is located between the village of Greenfield and the vast Saddleworth Moor, with surrounding scenery including Wimberry Rocks (known as Indian's Head) offering a worthwhile trip.
Dovestones Reservoir lies adjacent to Yeoman Hey Reservoir, with the two split by a dam. A walk around the Dovestones itself can take somewhere between 1-2 hours, but if you're looking for something longer, you can include Yeoman Hey in your looped route to add an extra hour or so onto your day.
4. Preston Guild Wheel
The Preston Guild Wheel is a 21 mile route for walkers and cyclists, taking people around the outskirts of the city of Preston. While that might not sound like a picturesque place to go for a hike, the route takes visitors through varied surroundings.
At the southern end of the route, the Guild Wheel will take walkers along the banks of the River Ribble, before taking them through Preston Marina before heading North to visit the waters of Savick Brook. Later, the journey upwards crosses Lancaster Canal, later passing Blundel Brook and slipping through woods and countryside areas.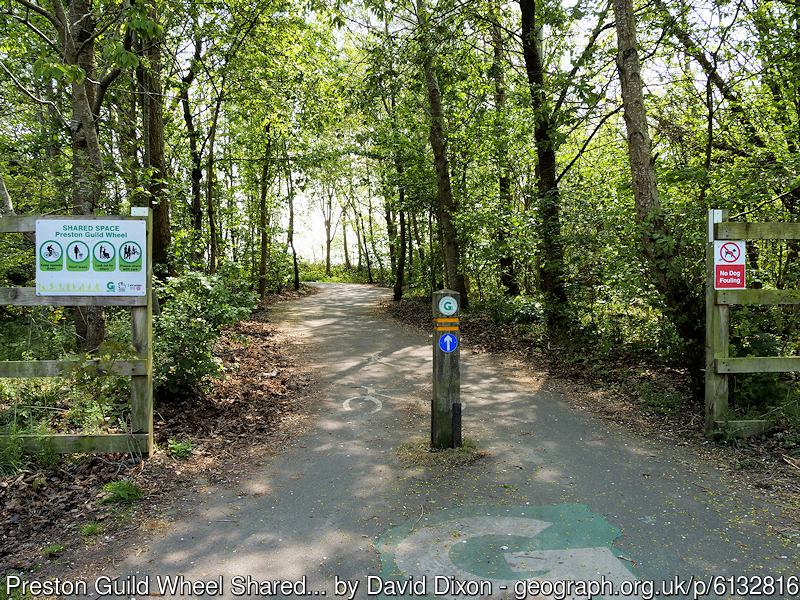 After this, the route will take visitors alongside Brockholes Nature Reserve, operated by EcoSpeed's partners the Lancashire Wildlife Trust, before again joining the River Ribble to complete the loop.
When visiting the Guild Wheel, you may choose to visit a smaller section of it, or try to walk the entire route, which can take you approximately 7-8 hours
More information: https://www.lancashire.gov.uk/leisure-and-culture/cycling/guild-wheel/
5. Warton Crag
Not far from the coastal town of Morecambe, Warton Crag is a hill that stands at 163 metres tall, with the peak offering views out to the sea, and over to the nearby Lake District.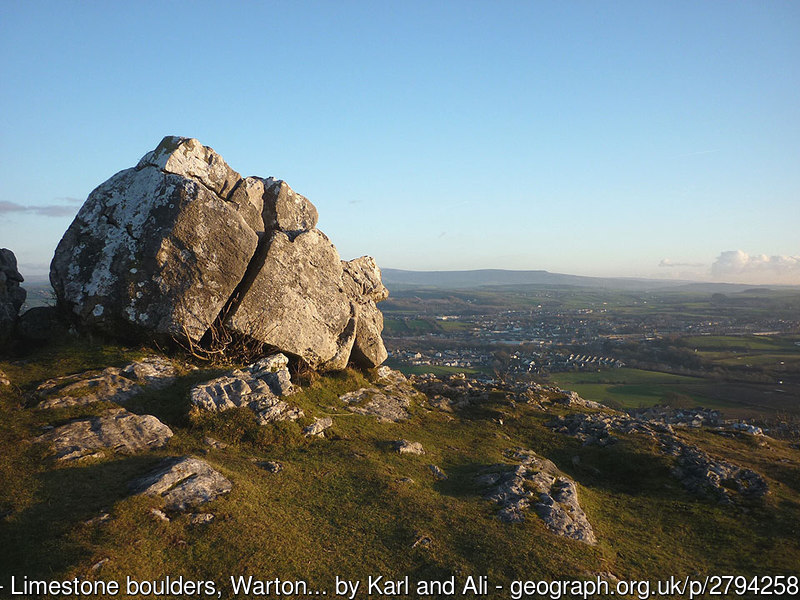 The walk to the top isn't too difficult for the average walker, and there's plenty to spot along the way, with the site being popular with butterflies, and also protected as a breeding ground for peregrine falcons. You might even spot a lizard or two!
As well as being a great space for walking that offers stunning views, Warton Crag is also a designated nature reserve, preserved by the Lancashire Wildlife Trust.
6. Wayoh Reservoir
North of Bolton, in the small town of Edgworth is the large Wayoh Reservoir, a vast body of water with a full walking route around the edge. Surrounded by woods, and overlooked by the impressive Armsgrove Viaduct, the Wayoh Reservoir offers a relaxing environment in which to enjoy a great walk.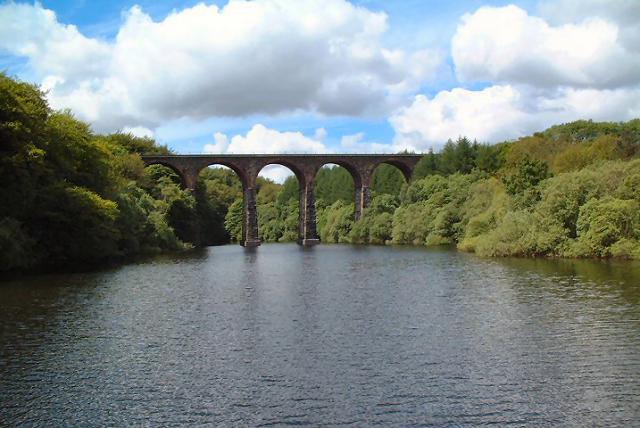 The smaller Entwistle Reservoir is adjacent to it at the North-West point, something which is often included in a combined visit for a longer walking route. This part of the walk can include some heavily wooded paths, that can be incredibly photogenic.
A walk around both reservoirs can take approximately three hours at a minimum, but it's a worthwhile day out of walking for the whole family, with a good, clear route promising easy accessibility.
---
EcoSpeed is a Manchester same-day courier offering high quality delivery services 24/7.
We have a keen eye on improving our environmental impact, with a long-term goal of being a carbon neutral company. 10% of all the profits we make are donated to local charity the Lancashire Wildlife Trust, who use the funds to restore carbon-absorbing land.
Earlier in July, we were delighted to pass the £100,000 donation mark. Read more.
Online Quotation
Please complete the form below to get a free quotation from us. If you have any questions or have an urgent enquiry then please call us on 0845 021 0213.