Peatland Restoration & Species Reintroduction: What our partnership with the Lancashire Wildlife Trust has helped fund
Blog
25th September 2020
For the past decade, EcoSpeed has built up a close relationship with the Lancashire Wildlife Trust, a charity that carries out essential work in the local area, also operating a number of beautiful nature reserves.
As part of our efforts to be a greener courier service, we donate 10% of all our profits to the Trust, with the money going towards highly beneficial projects that help us to offset our carbon emissions, with the ultimate goal of being a carbon neutral company.
Since we started our partnership with the trust, our donations have surpassed £100,000 in total, with this money helping us offset more than 2,800 tonnes of carbon emissions.
We recently received a breakdown from the Lancashire Wildlife Trust of what our money had gone towards between July 2019 and June 2020, with some great feats achieved.
Here's what we've helped to happen over the year:
The restoration of peatlands
One of the main tasks the Lancashire Wildlife Trust works on is the restoration of peatlands across the North West.
Natural land that is often disturbed by industrial practices, peatland is known for being one of the biggest absorbers and storers of carbon, with a stat from the UN Environment Programme highlighting that peatlands store double the amount of carbon as the entire planet's forests.
Peat extraction stops the natural process in these wetlands, but thorough restoration work can return the land's previous valuable carbon absorbing properties.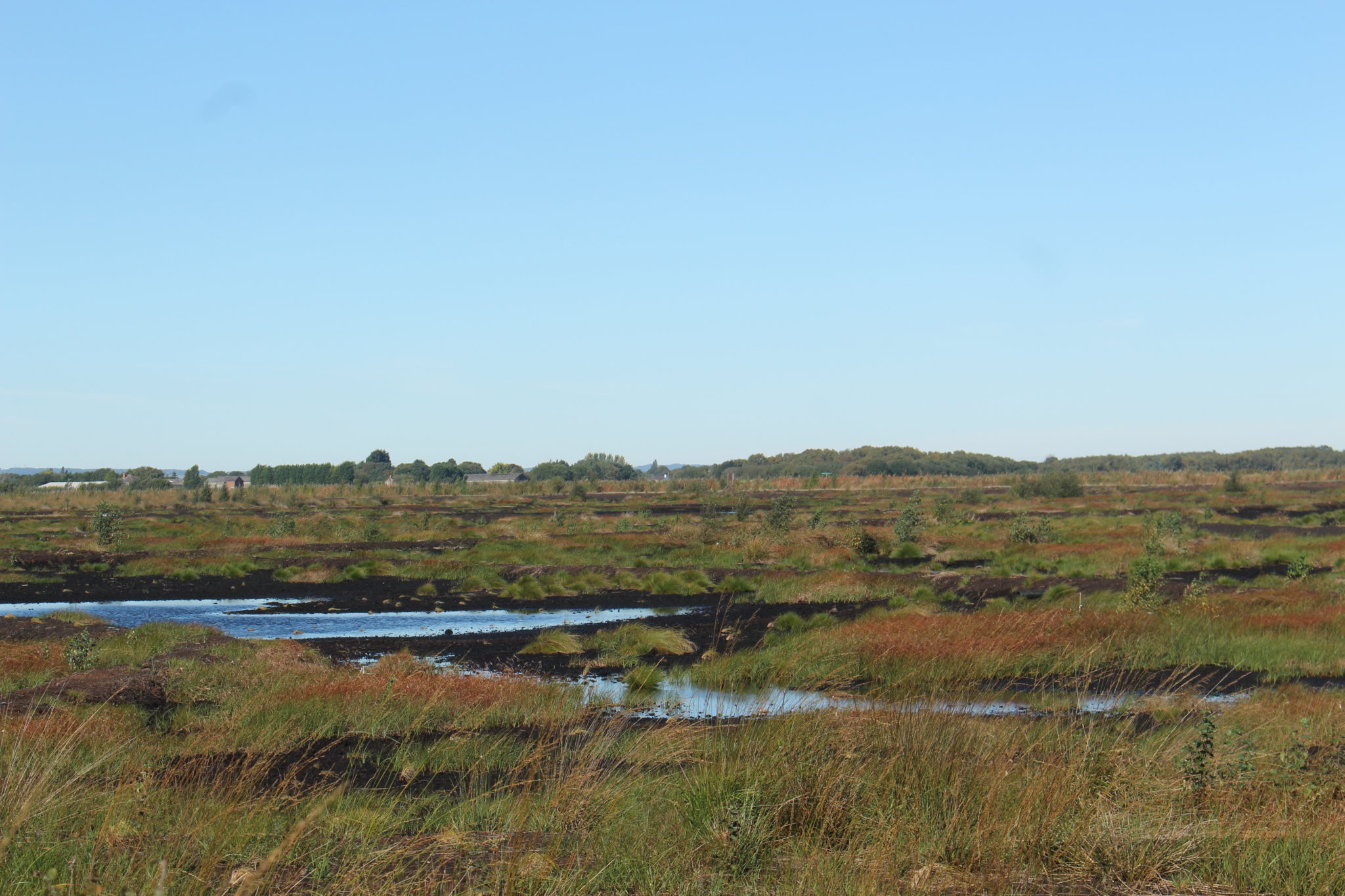 Over the last year, EcoSpeed's donations to the Lancashire Wildlife Trust have helped the restoration of 234 hectares of peatland across Lancashire and Greater Manchester, with rewetting, scrub clearance and reprofiling works all a part of the crucial activity. As well as this, more than 70,000 plants have been added as part of revegetation works across four different peatland sites in the region.
This type of restoration work has taken place at many sites across the North West, with one of the trust's recent success stories being Little Woolden Moss. The land was saved from peat extraction in 2012, with work on the site ongoing ever since.
Last summer, we went beyond donations to help with this work, with some of our office team volunteering their weekend to assist with the plantation of crowberry and harestail cotton grass at Little Woolden Moss.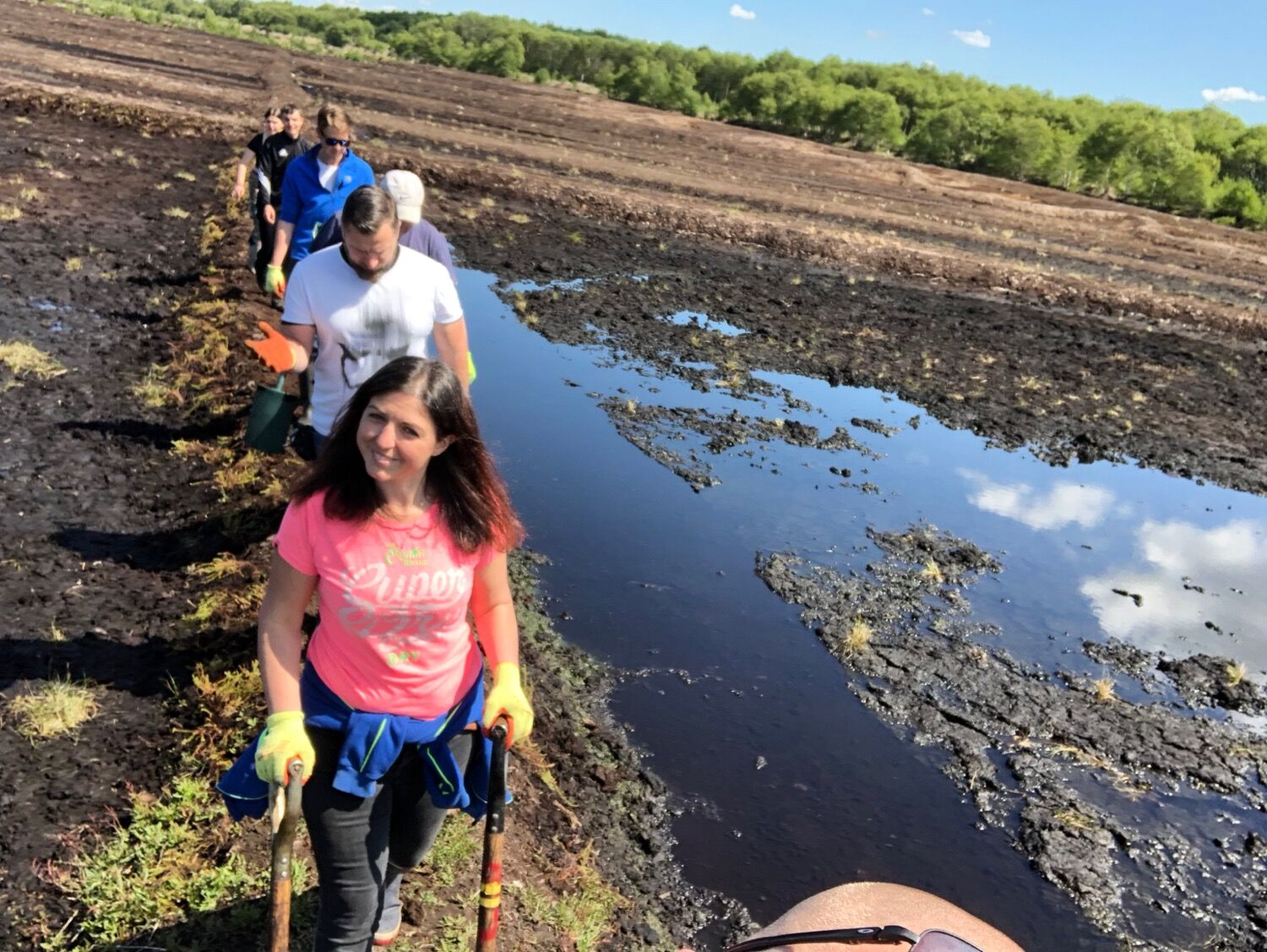 The reintroduction of the large heath butterfly
The rare large heath butterfly used to be a fairly common sight in the peatlands of Greater Manchester, until approximately 150 years ago when they tragically became a locally extinct species.
In 2019, Trust staff made moves to bringing the species back into the local area, taking six of the butterflies from Lancashire site Winmarleigh Moss, and taking them to spend the winter at Chester Zoo, with the result being 45 hand-reared pupae.
These pupae have since been taken to some of Greater Manchester's newly restored peatlands and stored in tents – each time one of the pupae hatch into a butterfly, it's released into the wild with the hope of a full colony of large heath butterflies thriving in the area in ten years from now.
As well as the large heath butterfly, rare plants such as the great sundew and the lesser bladderwort have also been reintroduced into local peatlands for the first time in more than a century.
The creation of a carbon farm
Another effort to increase the amount of land that absorbs carbon dioxide, the Winmarleigh Carbon Farm is a project ran by EU-funded project Care-Peat, and aims to turn an agricultural field into a pioneering carbon farm that will be the first in UK.
The Lancashire Wildlife Trust is assisting in the works, that will see the field's home of a former lowland raised bog have its water levels raised, before a cover of sphagnum mosses is grown, with the aim of trapping existing carbon in the soil, while absorbing additional carbon from the atmosphere.
Talking about the project, Lancashire Peatlands initiative manager Sarah Johnson said: "As it grows, sphagnum moss takes in CO2 and via photosynthesis essentially converts the carbon from this into a carbohydrate which is stored in its cells. All plants will sequester carbon in this way, but what makes sphagnum special is that peat is only formed in very waterlogged acidic conditions, and only very specialised plants – like sphagnum – can thrive in it."
Work with the Princes Park Garden Centre
Princes Park Garden Centre is based in Irlam, and carries out hugely beneficial work with adults who have additional needs. They offer training and opportunities to people with disabilities, as well as anyone else who wants to learn additional skills.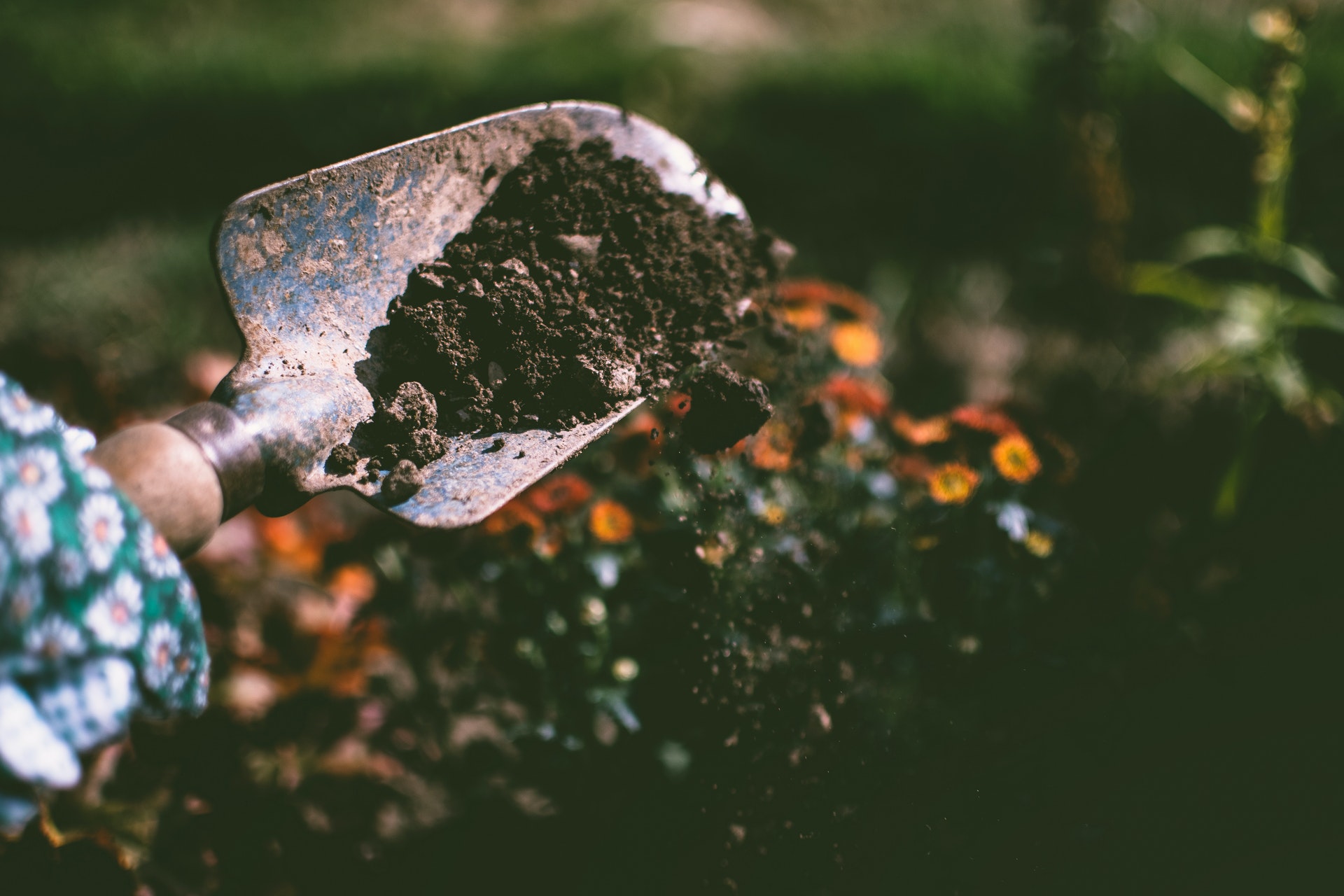 The garden centre is operated by members of the local community, and as part of the Lancashire Wildlife Trust's work to restore peatlands, the garden centre volunteers helped with the growth of plants that are required for the land.
The launch of a #PeatFree campaign
As well as carrying out physical work on land that needs some revitalisation, the Lancashire Wildlife Trust also plays a role in pushing some key issues that need more public awareness.
Land such as Little Woolden Moss needs vital restoration work because of many years of activity such as peat extraction removing the essential carbon absorbing qualities of the space. While this restoration work is a huge part of the Trust's activities, it's also important to try to prevent land from getting to the point it needs this in the first place.
Peat extraction is carried out primarily to provide peat to gardeners, who use it as compost – it's also sometimes used as fuel.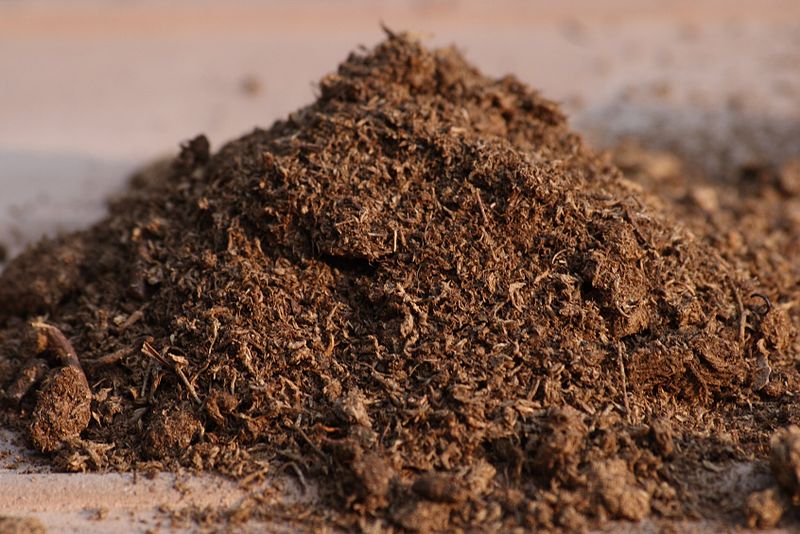 The Lancashire Wildlife Trust launched the #PeatFree campaign to try and deter gardeners from using peat, with the hope this will reduce demand. The campaign asks that gardeners check their purchases of compost or new plants to ensure they are free from peat, also encouraging consumers to share where they get their peat-free products and their tips for successful peat-free gardening.
---
EcoSpeed are a same day courier based in the North West but offering a nationwide service, with consignments collected from anywhere in the UK within an hour of booking. We're proud of our achievements in making our business give back to the local wildlife.
Online Quotation
Please complete the form below to get a free quotation from us. If you have any questions or have an urgent enquiry then please call us on 0845 021 0213.