6 things to think about when choosing a courier service
Blog
29th April 2019
It's not as simple as going onto Google, searching for "same day courier" and clicking the first result you find. There's plenty you need to keep in mind when it comes to making your choice of delivery service.
As well as considering the many elements of the job you want carrying out, you also need to ensure you're going with someone who has a proven track record of good customer service, and can live up to the promises they make.
Read more: Why your company might need a same day courier
We've put together a short check-list of things to research before choosing a courier:
1. Available vehicles
Varying courier services will have distinctly different options when it comes to their available fleet of vehicles. Some smaller sized courier firms might only offer quick local deliveries of small packages via motorbike, while some may be able to take larger parcels via small vans.
If you're looking at having a large sized item delivered, or a bulk load of multiple items couriered, than you'll need to ensure you choose a courier service that has the means to do this effectively for you.
A lot of courier websites will have an "Our Vehicles" page detailing their fleet so you can choose the most appropriate option for you, while you can also contact their customer service team directly for more information and details on whether or not they'd be a good fit for your job.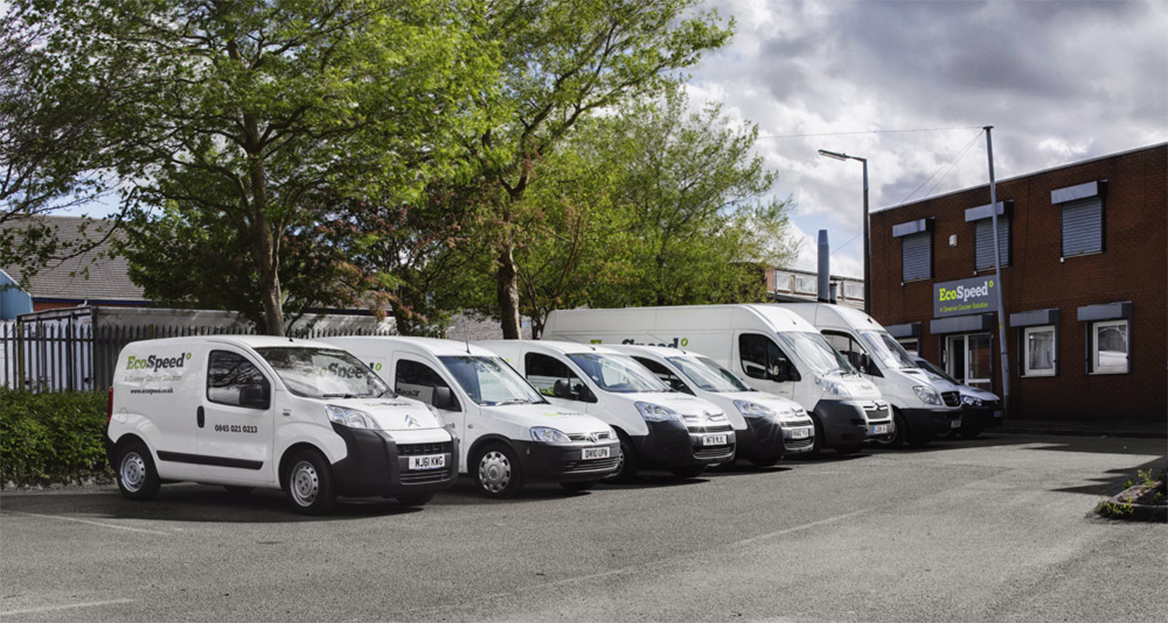 At EcoSpeed, we have a wide range of vehicles, starting with small vans that can hold approximately one standard pallet of goods, to the largest articulated lorries and HGVs. You could carry the equivalent of 14 standard pallets in an EcoSpeed 18 tonne truck, or find out more about the array of larger trailer sizes on offer.
2. Delivery time
If your delivery job is a time sensitive one, it's key to consider how the services the courier firm offers can suit your requirements. If you're booking a job far in advance for delivery in a time window that isn't too strict, it should be quite easy finding a company to do so with no issues.
However, the best courier services should be available at all times to help you move anything you need at short notice. Documents and items might need to be delivered in lightning time to keep your business running, or you could need to send something to your family as soon as possible.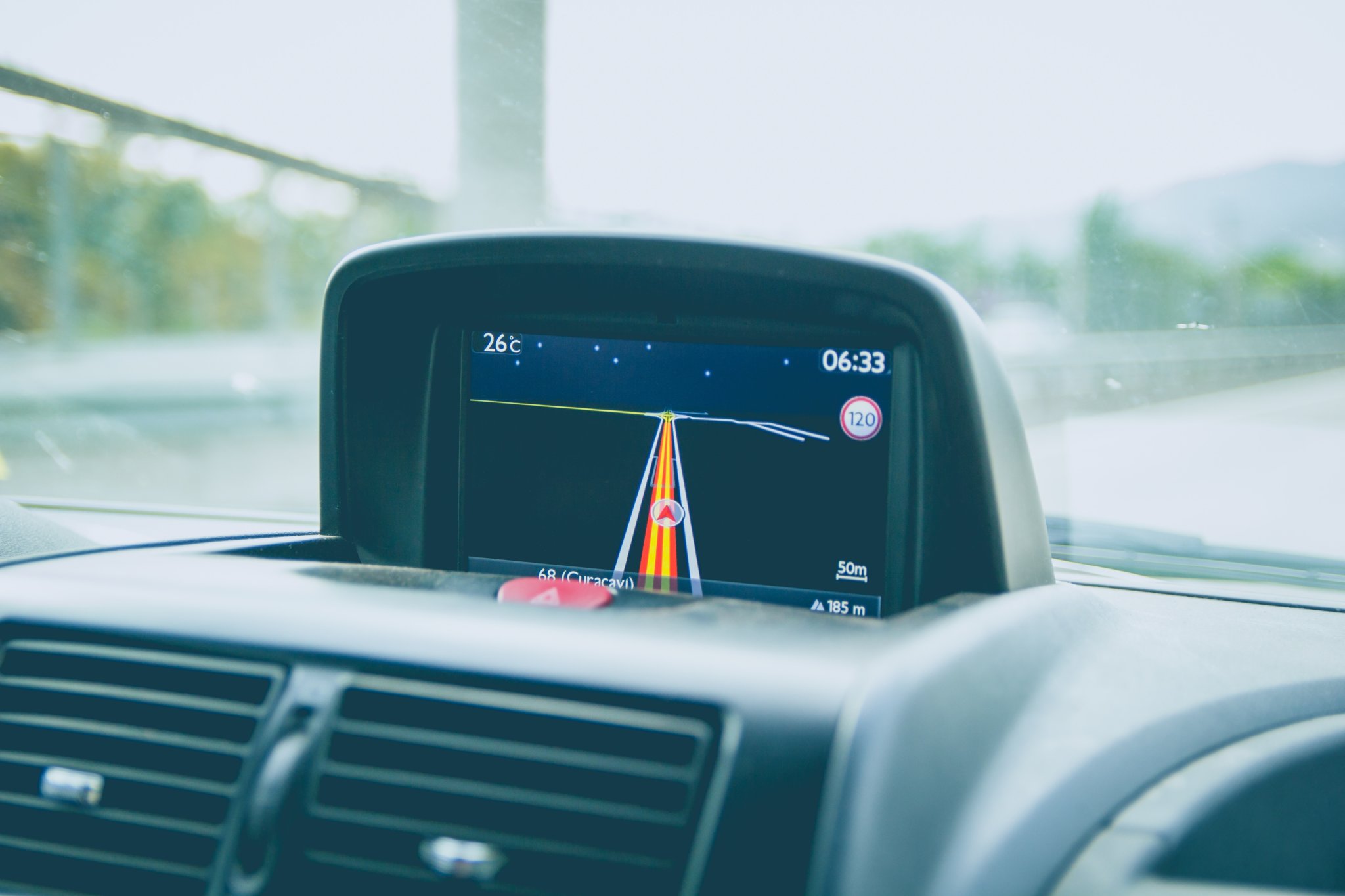 Make sure you look specifically for a "same day courier" when searching, and double check on the benefits they offer for using their service.
At EcoSpeed, our same day courier service offers a highly reliable service at short notice. We promise to collect your consignment from anywhere in the UK within an hour of booking your delivery, while each vehicle booked will be used for your delivery, and your delivery only, meaning the driver is focused 100% on your job. Each consignment is delivered directly from A to B, and is fully trackable.
3. Distance
Is your package going from one building to another in the same city, or are you delivering something from the far North of Scotland to the lowest parts of Cornwall?
While some couriers offer services that cover both of those options, others might be more limited. Some niche couriers focus entirely on making quick, short trips around large cities or towns, and won't go too far away from their local area.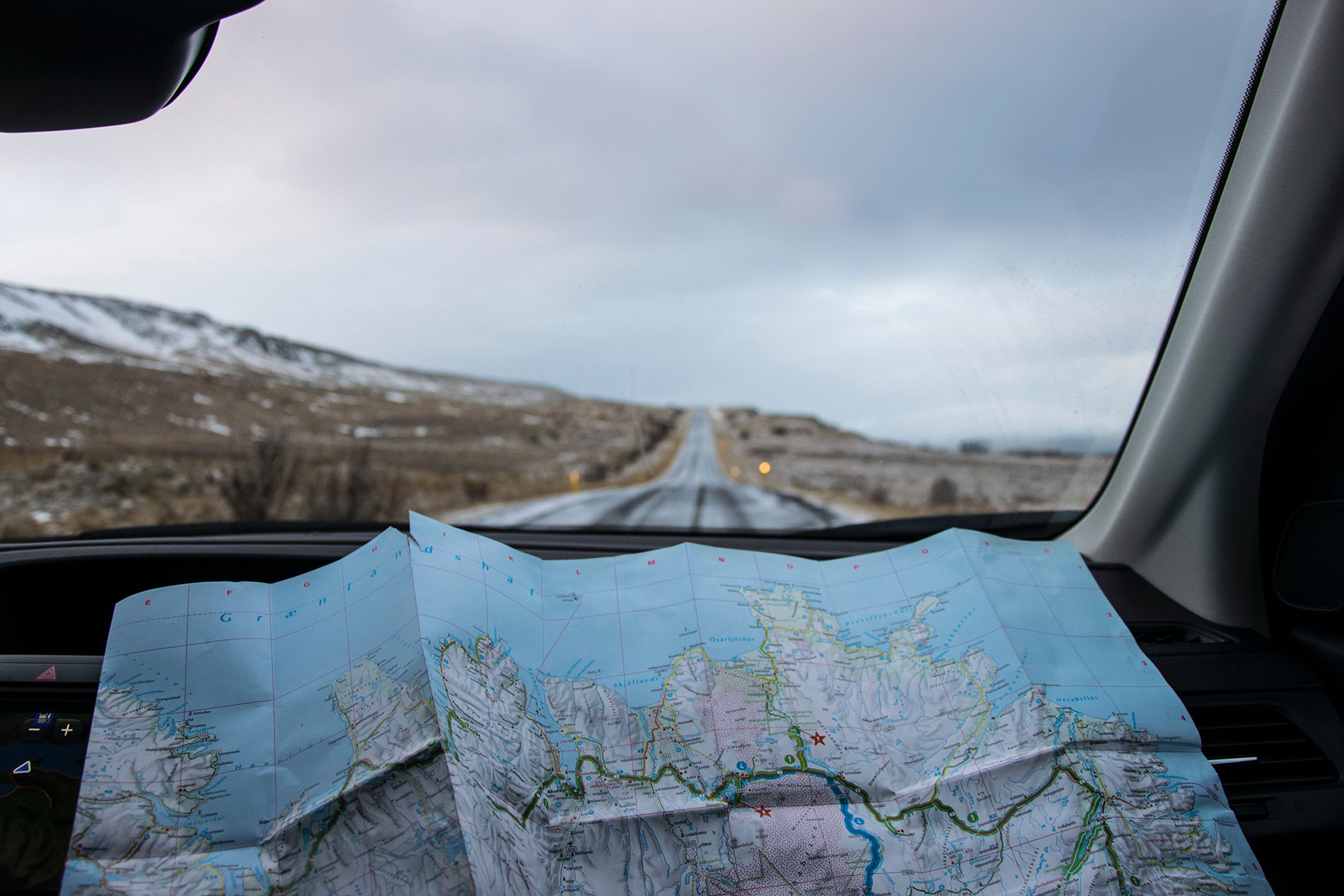 Make sure your courier offers nationwide deliveries before booking if you require a long-distance delivery.
As mentioned above, at EcoSpeed we promise to collect your item within an hour of booking from anywhere within the UK, delivering it to absolutely anywhere else in the country.
4. Cost
It goes without saying that you should definitely keep in mind your budget when booking a courier job. Some companies can be quite costly when it comes to larger deliveries, and a variety of factors related to your requirements can knock the price up further.
Consignment size, distance, time of day, and vehicle type are just some of the things taken into consideration by some couriers when quoting a price, while others might just charge a flat rate fee.
At EcoSpeed, we have a quick and easy quoting system, available either by filling in our online quotation form, or giving our team in the office a call.
5. Ratings
While a company might promise high quality service and the best drivers around, it isn't always true. What a courier service might include in their promotional material might not always come to fruition, with advertising text easily becoming overinflated.
Doing your research is important, and in the age of the internet, you can find full ratings and reviews for most businesses out there. Whatever courier service you may be considering, first check out their history at satisfying customers. We recommend giving their name a quick Google search to check their review-based rating that comes up in the search results, or searching for them on websites such as TrustPilot, Reviews.io, and Bark.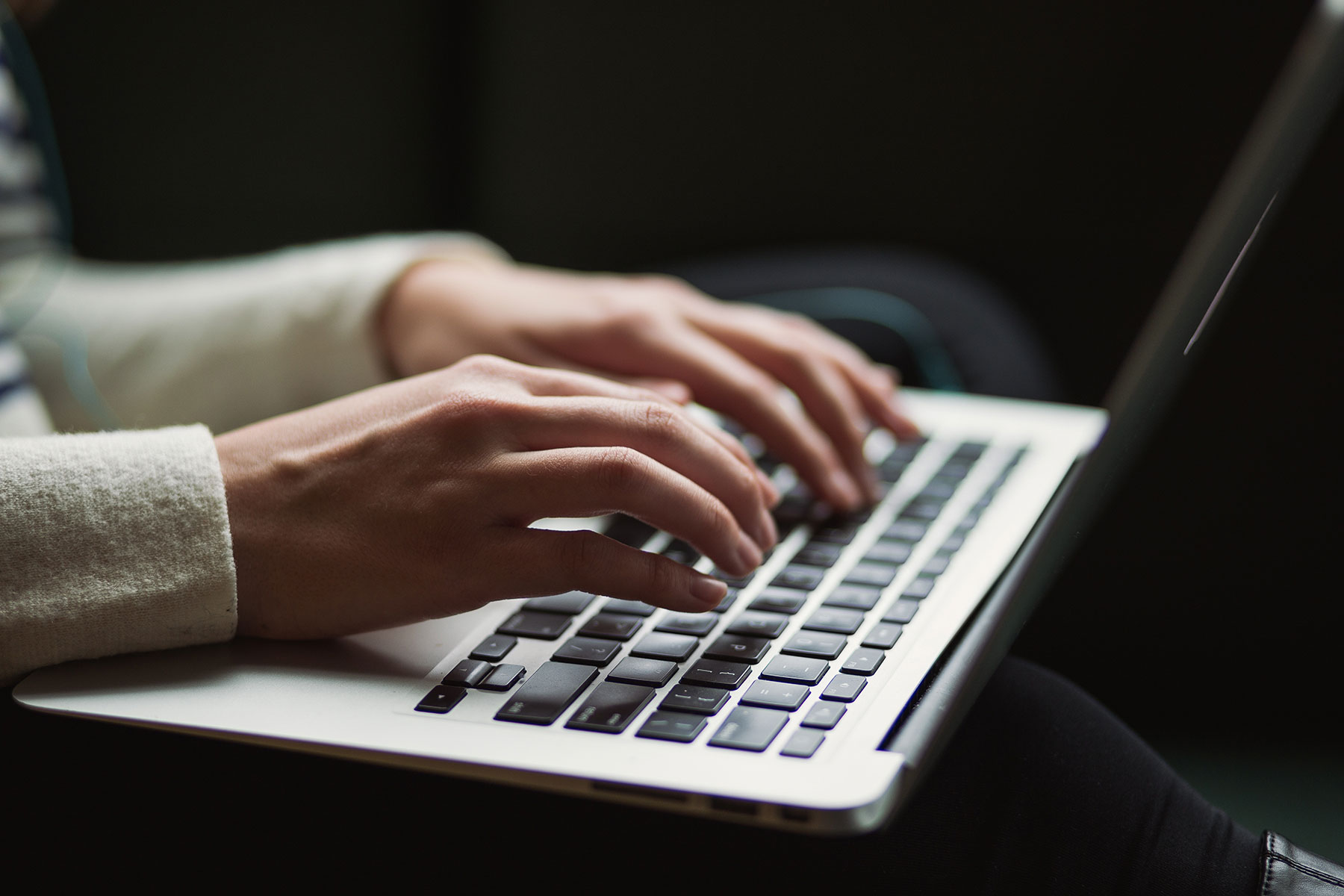 EcoSpeed has had a history of great feedback from our customers, with a Google rating of 4.9 stars out of 5, based on 47 reviews. We also have 4.7/5 rating on Facebook from 38 reviewers, and 6 Trustpilot reviews, all of which are 5 stars.
Leaving a review on Google, one customer said:
"Really great and flexible service from Ecospeed, they have always delivered exactly as promised at a competitive price. Everybody I have dealt with in the company has always been friendly, helpful and professional every time."
Another customer said:
"I would highly recommend EcoSpeed. To put it simply, they are the best courier firm that i have ever used. The service is super efficient, all their staff are really friendly, and all their vans are fuel efficient. On top of this, they donate 10% of all their profits to the Lancashire Wildlife Trust who are doing some great work on Chat Moss, which is a stones throw from where i live."
6. Environmental commitment
It's something that might not be important to everyone, but it really should be. Our carbon footprints are getting larger all the time, something which is having phenomenal effects on the planet.
If you're regularly having items couriered, you could be having quite a negative effect on the environment, so it's important to consider whether or not the company you intend to use does anything to reduce that impact.
Check their information out before booking – do they have any green schemes in place, or maybe use electric vehicles?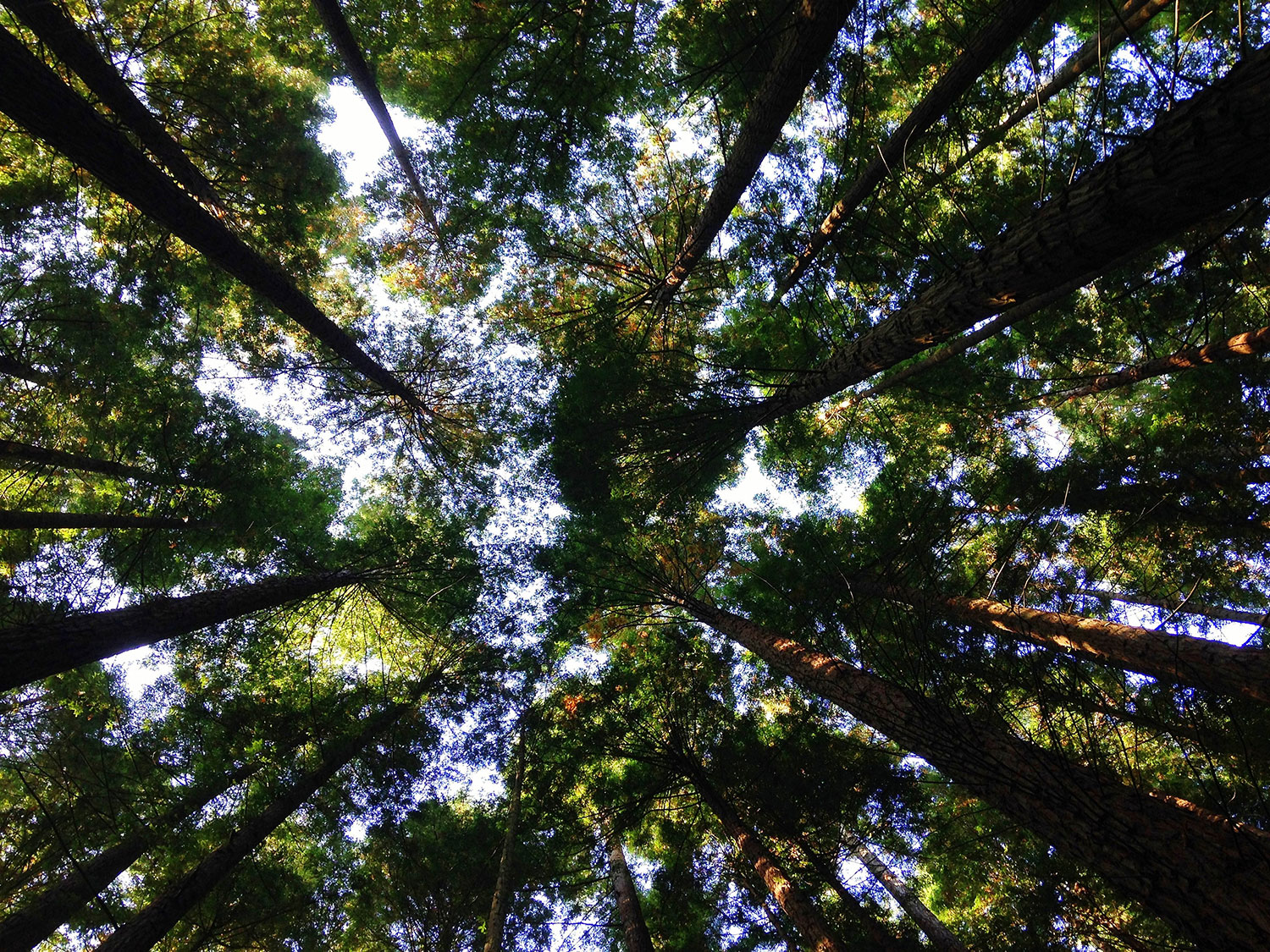 At EcoSpeed, we're dedicated to reducing our carbon footprint, with a target of being 100% carbon neutral that we're working towards. 10% of all our profits are donated to the Lancashire Wildlife Trust, who perform crucially important work in the restoration of land such as peat bogs and mosslands. From the start of our partnership to the end of 2017, our donations have helped LWT restore habitats with a carbon absorption level of almost 2000 tonnes. Our office operations are greener than ever, reducing waste of power and paper, and our vehicle technology receives constant investment, including fuel-efficient LPG vehicles. Some of the engine management systems within our diesel fleet have also been remapped, helping to reduce emissions by around 27%.
---
Want to make use of a green courier company that offers a hard-to-beat national same-day delivery service? Get in touch with our team on 0845 021 0213, or send us a message via our online form.
Online Quotation
Please complete the form below to get a free quotation from us. If you have any questions or have an urgent enquiry then please call us on 0845 021 0213.