Why your company might need a same day courier
Blog
29th June 2020
EcoSpeed is a same-day courier offering efficient, high quality services across the UK, while ensuring deliveries are made in as quick a fashion as possible. Same day couriers are widely used across different settings and industries, but why might you need to utilise one for your needs?
We've put together seven key reasons people use couriers in their operations:
1. Same day delivery
Of course one of the primary benefits of a same day courier is same day delivery – it goes without saying!
However, it is worth a mention when looking into why a same day courier is something that could greatly benefit you and your company.
Having the ability to send items out to clients in as quick a time as possible is something that can prove hugely valuable in improving your operations, enabling things to run much more smoothly and satisfactory.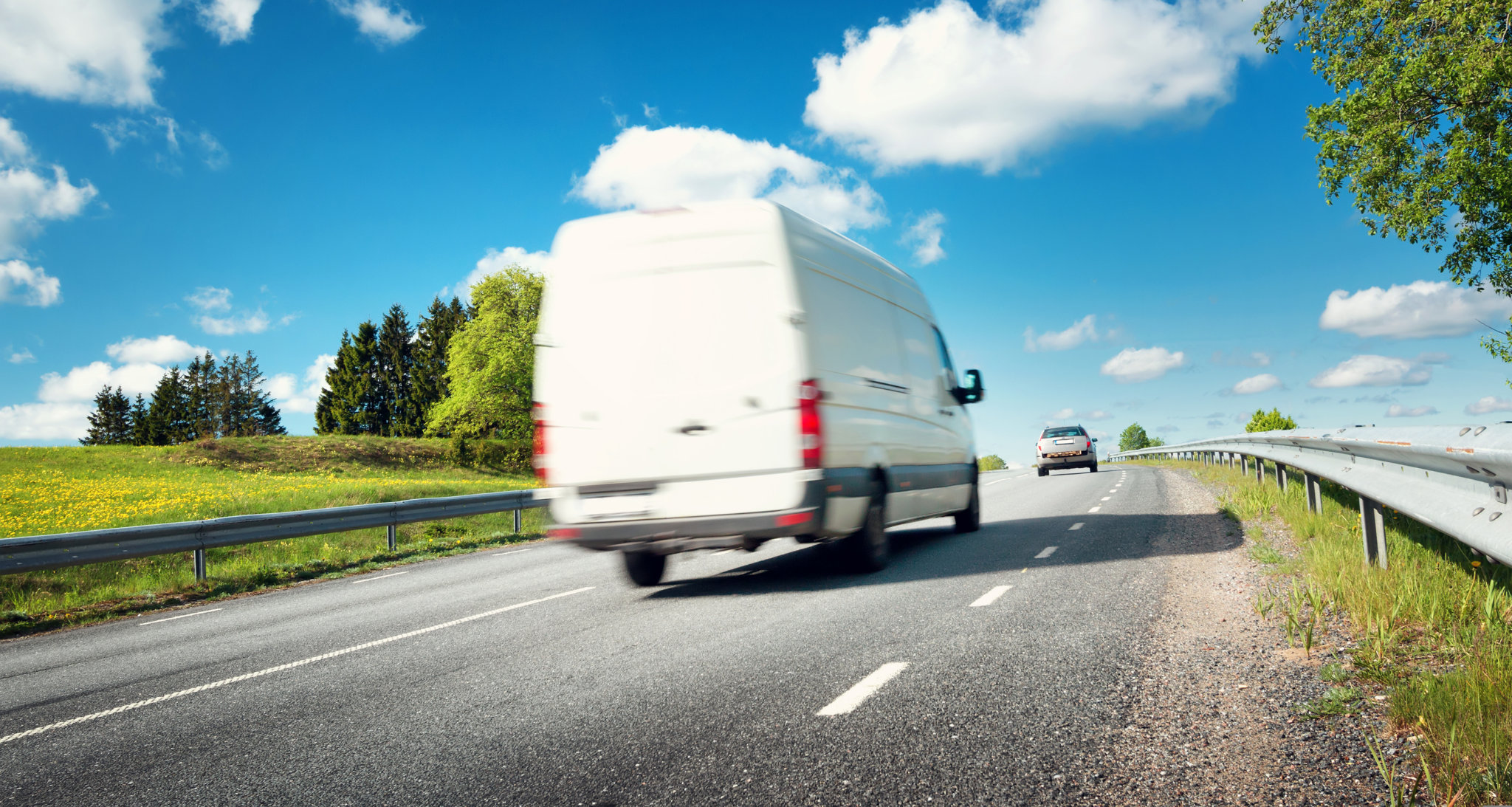 Read more: How to Save Fuel While Driving
2. Solutions for all sizes
If you regularly need to transport items of varying sizes, from small documents to large pieces of equipment, then choosing the right same day courier can help you to cut costs.
Instead of working with multiple delivery services for your varying sized items, a same day courier such as EcoSpeed will have the ability to take on all of your delivery work, regardless of dimensions.
EcoSpeed have a full range of vehicles, from a standard small van, right up to 18 tonne trucks and larger articulated trucks and HGVs. This enables the provision of delivery services for a hugely varied range of consignment sizes, all from the same provider.
3. Improve customer satisfaction
Whether you're a retailer delivering goods to customers, or a law firm sending out documents to clients, the ability to do so at short notice with quick results is something that is sure to leave them feeling satisfied with your service.
Sending products out on the same-day they were ordered, or getting documents across to people with ease will leave people feeling like you've gone above and beyond to ensure their experience has been a positive one.
By improving customer satisfaction in this way, you can might also expect further repeat business, increased positive reviews and ratings, and new referrals.
4. 24/7 deliveries available
A standard delivery company will have reasonable limits when it comes to the days and times it makes deliveries.
As a same day courier, we're available for all urgent deliveries with a 24/7 service.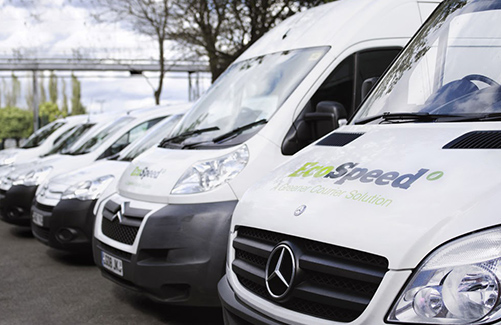 At EcoSpeed, you can book a delivery with us no matter when you need it – 24 hours a day, 7 days a week. And no matter when you book, we guarantee we'll be around to collect your consignment for delivery within 60 minutes of booking, regardless of your UK location.
This sort of flexibility means you're always covered – you can't choose a time to have a business emergency that requires something to be transported instantly, so we've got your back.
5. Dedicated service
When you book a job with a same-day courier, the vehicle used to make your delivery will be dedicated to your job.
It means a more high quality service for you, ensuring your delivery is completed in as quick a time as possible. With no other pick-ups and drop-offs along the way, it means the entire journey will revolve around getting your consignment directly from A to B.
When using a standard delivery company, your consignment will share a delivery vehicle with dozens of others, becoming part of a much larger round with no specific time on when you can expect the delivery to be completed. With a same day courier service, having your package as the only one to be delivered means you can be provided with a much more accurate estimated time of arrival.
6. Reduced risk of damage
As well as speeding up the delivery process, the dedicated service of a same day courier can give you proper peace of mind when it comes to the safety of your goods.
Delivery companies who handle larger itineraries will have a great deal of items to look after. From sorting them to placing them in the vehicle, there will be less time for this to be done as carefully as required, often leading to potential damage either pre-delivery or in transit.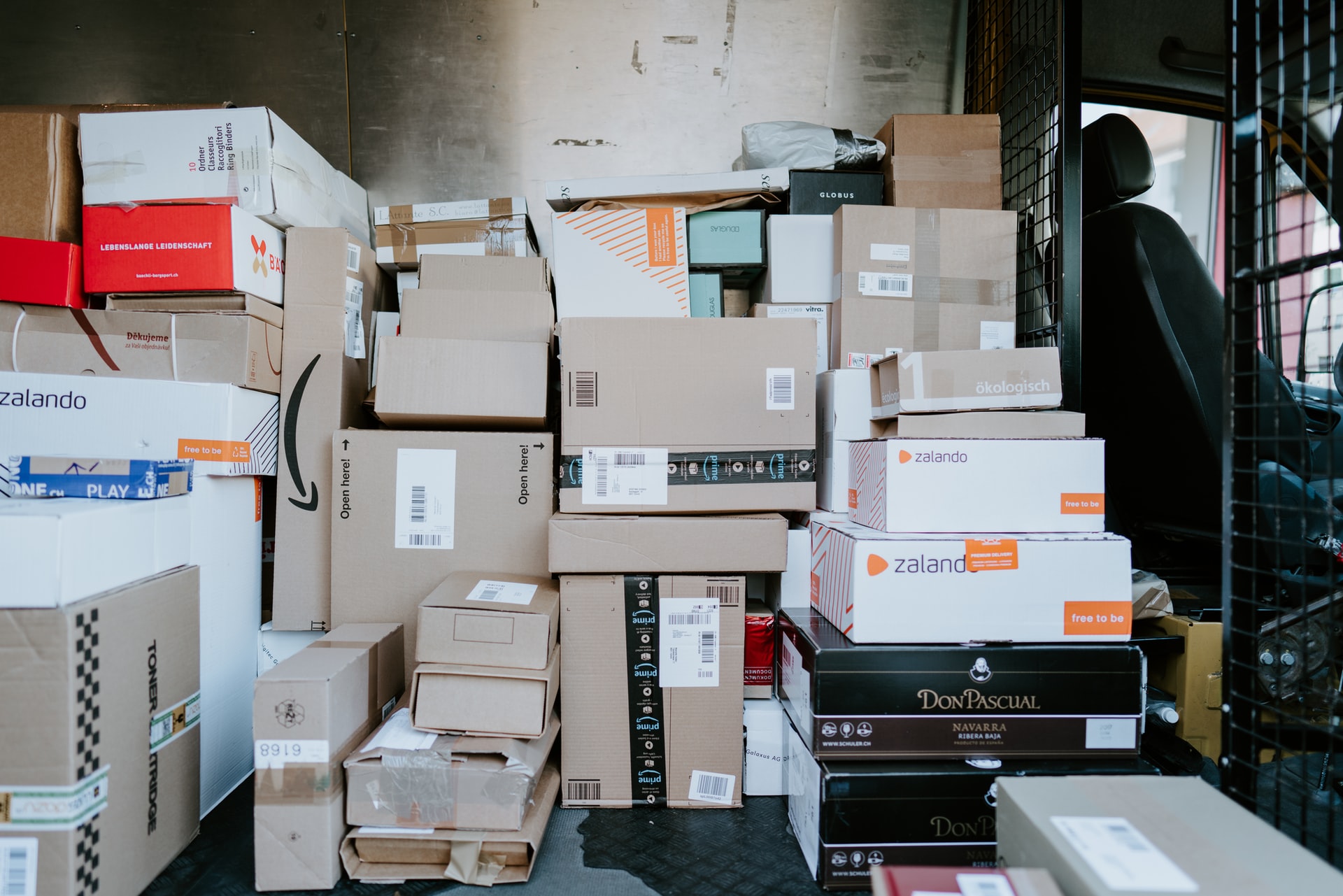 A dedicated courier will only be carrying out one single job at any time, meaning they'll be fully dedicated to ensuring everything meets the highest of standards. They'll have plenty of time to ensure your consignment is secure in the vehicle, and handle it with the care required.
7. Full traceability
Another positive that comes from using a courier that works on only one delivery at a time is the increased tracking capability.
EcoSpeed have specialised courier tracking software that we can use to provide customers with detailed updates when required, with regards to location and estimated time of arrival.
This personalised, efficient service is something you won't find when using a large scale delivery firm, and the benefits are something you'll be able to pass onto your customers – the information you get from your courier can be used to keep your clients up to date, giving them a further positive impression of your company and service.
---
About EcoSpeed
EcoSpeed is a same day courier service, based in the North West of England but operating across the UK. Our same day courier service is available 24/7, and we always aim to pick up your consignment from anywhere in the UK within an hour of your booking being made.
We have a wide range of vehicles that we use to operate our services, including small vans, Luton vans, curtainsides, 18 tonne trucks, and artics. This enables us to provide the same high quality level of service to all clients, regardless of the size of their job.
EcoSpeed are a greener courier solution, thanks in-part to our partnership with the Lancashire Wildlife Trust, a local charity focused on the protection of wildlife and the restoration of green space. We regularly donate 10% of all our profits to the Trust, money they've used to purchase and restore former industrial land to a natural state. This helps us to offset our carbon emissions, with the land restored having a high carbon absorption value.
If you want to find out more about EcoSpeed or make a booking, call us on 01204 394714 or send us an email via our contact page.
---
Read more: 6 things to think about when choosing a courier service
Online Quotation
Please complete the form below to get a free quotation from us. If you have any questions or have an urgent enquiry then please call us on 0845 021 0213.