9 Stunning North West Nature Reserves to Visit in 2020
Blog
17th January 2020
For enjoying wildlife in a natural environment, there's no better place than a nature reserve. Nature reserves are set up and protected to ensure there are are places for animals and plants to remain undisturbed, and are usually open to the public to enjoy some time amongst nature.
The North West has a large number of beautiful nature reserves that do great work, and are perfect for enjoying a walk and some peace and quiet. Whether you're just looking to relax, or want to observe animals such as birds, there's a place out there for everyone.
The North West of England has a diverse range of species and habitats, with marshlands, beaches, moors, and woods all commonplace. You'll find nature reserves in similar places, with many available throughout the region. Here are 9 of the best:
1. Brockholes
Based near Preston, Brockholes Nature Reserve is some of the most prestigious work completed by the Lancashire Wildlife Trust.
The area of land that is now home to the nature reserve spent many years under heavy industrial use as a large quarry extraction site, until the Trust, supported by an £800,000 investment from the Northwest Regional Development Agency, made their biggest ever land purchase in 2007.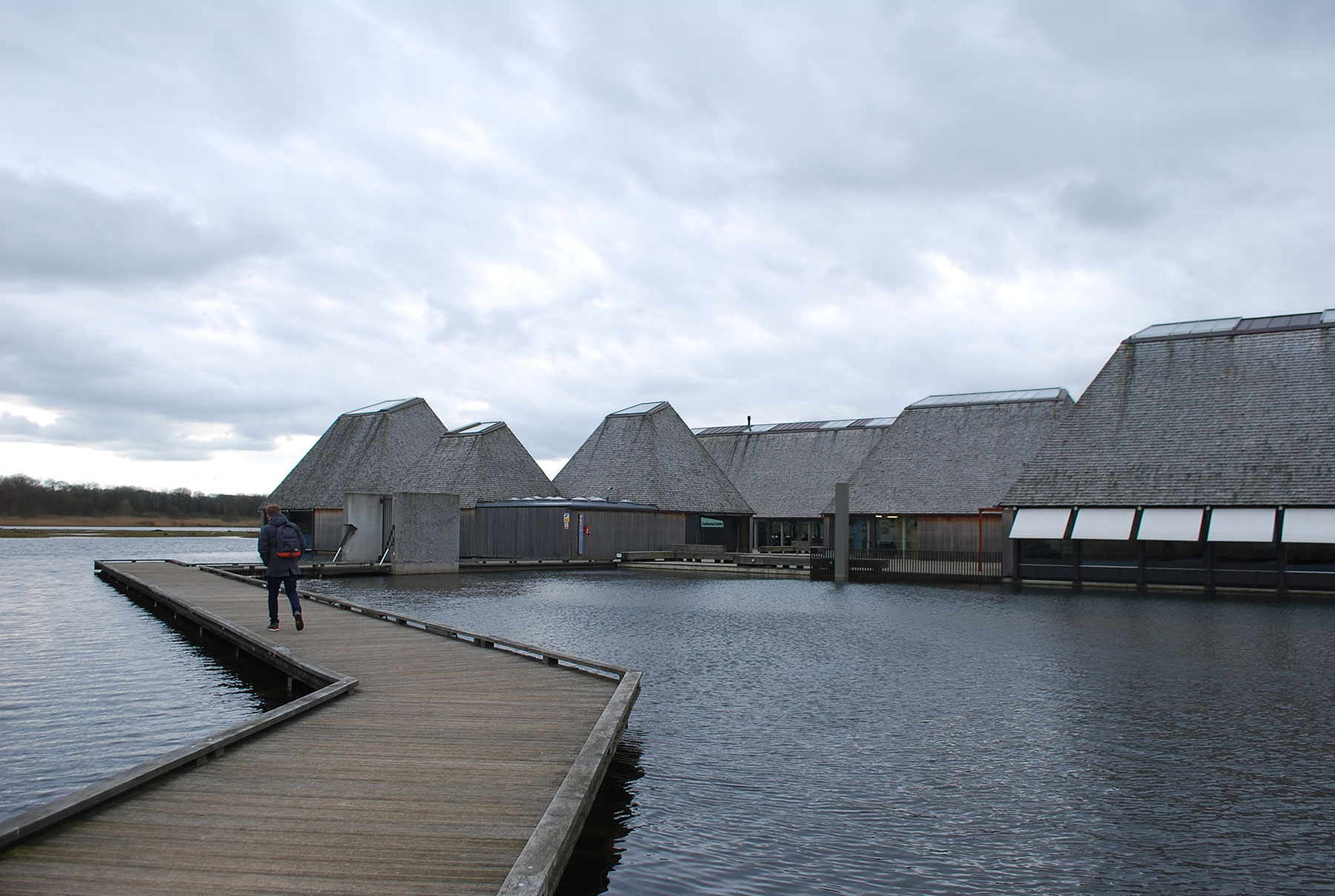 From then, the Trust began essential work to the convert the site back to natural land, restoring wetlands and building ponds, amongst other things. With the long-term aim to open Brockholes as an attraction, the development work also included the construction of a floating village, and bird-watching hides around the land.
In 2011, Brockholes finally opened, with the floating visitor village being one of the highlights, featuring facilities such as a restaurant, visitor centre, shops and more.
Brockholes is a great place to visit for birdwatchers, with the area being a thriving location for species including the great crested grebe, sedge warblers, and reed buntings.
More information: www.brockholes.org
Read More: 6 North West reservoirs to enjoy a family day out at | EcoSpeed Couriers
2. Burton Mere Wetlands
Located on the edge of the English-Welsh border, Burton Mere Wetlands is operated by the RSPB, and was originally an area of farmland.
Initially, RSPB opened up a reserve known as RSPB Inner Marsh Farm in 1992, but over time made expansions to open Burton Mere Wetlands in 2011.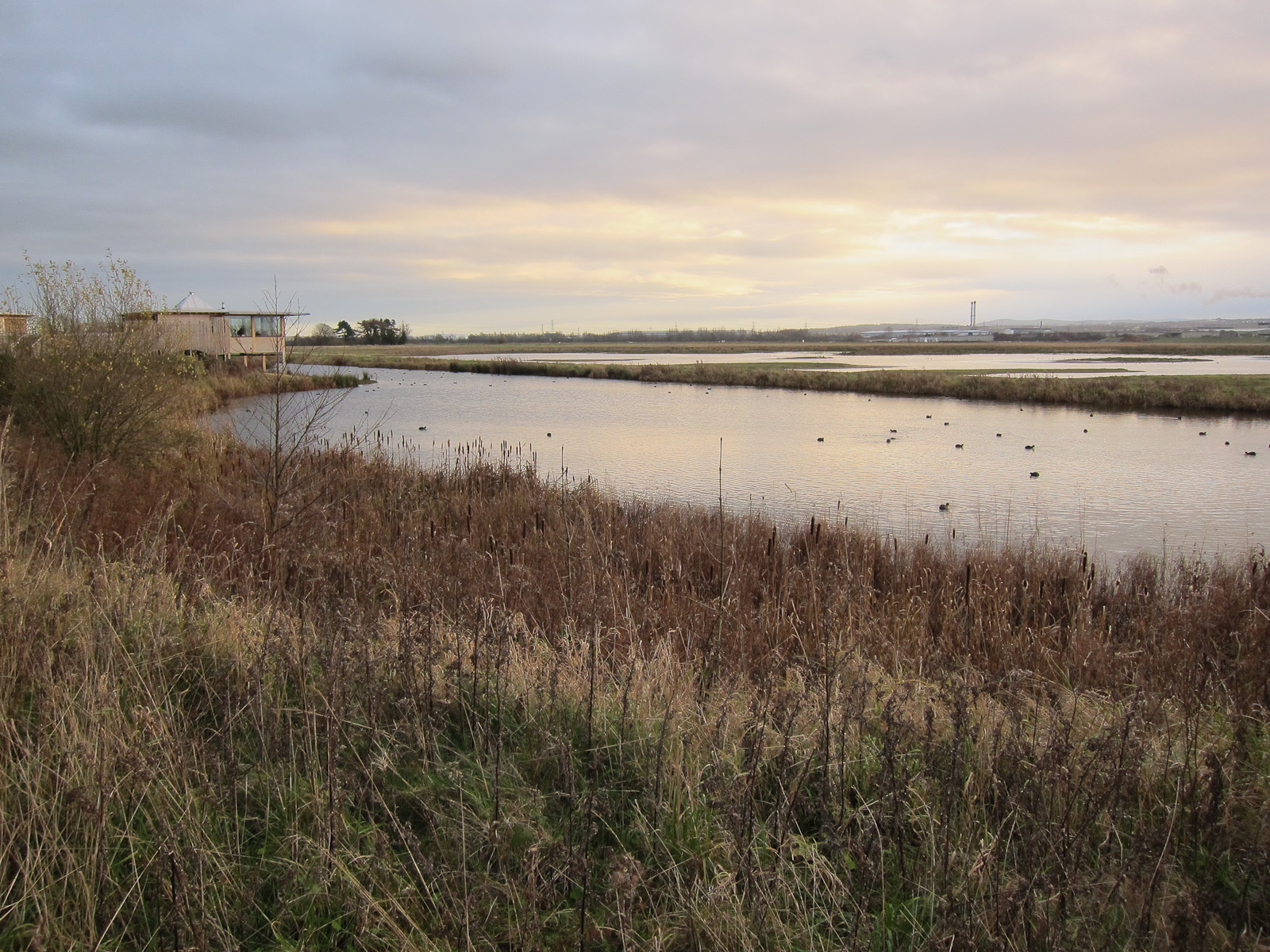 The reserve is now home to many facilities including trails and picnic areas, and with it being reclaimed from the Dee Estuary, it's now a rich wet grassland with lagoons, scrapes, and reedbeds, that attract a wide variety of bird species.
The Wetlands are renowned for regular sightings of kingfishers, marsh harriers, and black-tailed godwits, with plenty of bird-watching hides for you to wait and watch in close proximity.
More information: www.rspb.org.uk/reserves-and-events/reserves-a-z/dee-estuary-burton-mere-wetlands/
3. North & South Walney
Located along the coast of Barrow-in-Furness is the island of Walney. The large island is largely made up of natural, untouched space, with the exception of a small town in the centre, a little village further south, and the Walney Island Airfield at the north of the isle.
The rest of the land remaining mostly natural lends itself to great use as a nature reserve, with two being located on the island.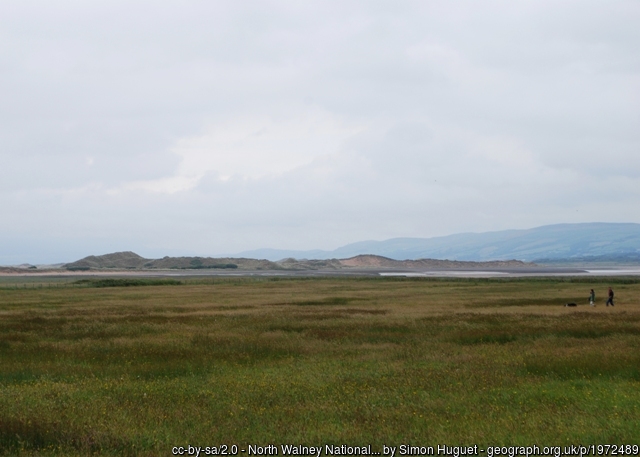 North Walney is a nearly 650 hectare nature reserve, well known for being a home to the threatened status species natterjack toads. It offers a vast space for visitors to explore and watch wildlife, with sand dunes and marshland some of the common land types there.
Meanwhile, at the other end of the island is the South Walney nature reserve, managed by the Cumbria Wildlife Trust since the 1960s. Gulls and ducks are commonplace here, but one of the absolute highlights is Cumbria's only colony of grey seals, that can be regularly seen at high tide throughout the year.
More information: www.cumbriawildlifetrust.org.uk/nature-reserves/south-walney
4. National Trust Formby
The Merseyside coastal town of Formby has large, beautiful beaches that are protected and conserved by the National Trust.
The area of Formby protected by the Trust is one of diverse environments and species. On the seafront, you'll find a huge area of sand dunes to explore, while further back, there's a vast area of greenery filled with all sorts of wildlife.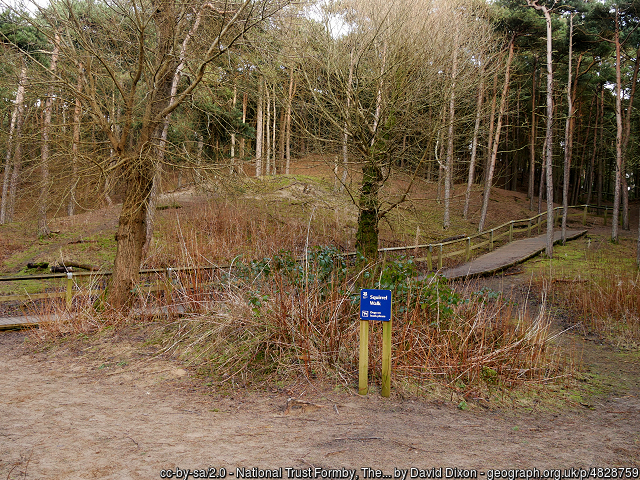 There's a breathtaking woodlands area, with a walking route designed to help you spot some red squirrels, while you can also visit crop fields that grow things such as asparagus.
Formby is also home to the natterjack toad, as mentioned with the North Walney nature reserve,  and again helps to conserve this "threatened" species.
More information: www.nationaltrust.org.uk/formby
5. Moore Nature Reserve
A short trip from the centre of Warrington is the Moore Nature Reserve, a large space of almost 200 acres packed with scenic environments and wildlife.
Moore is operated by FCC Environment, a waste management company who are converting a nearby landfill into a natural space.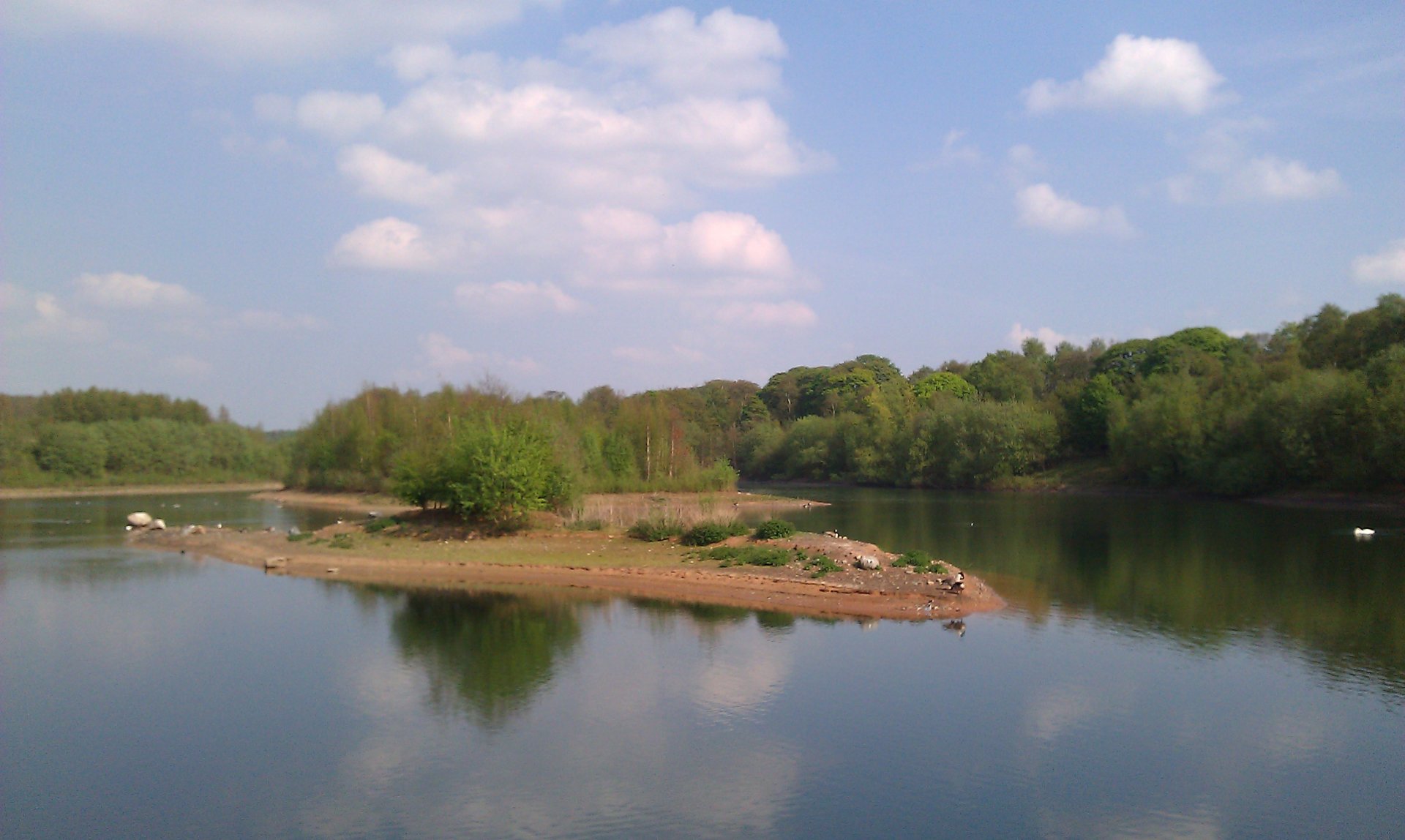 The Moore Nature Reserve has plenty to see, with scenic walking paths, and great spots for observing the wildlife. The land, formerly used partly as farmland and partly for sand quarrying, contains five lakes, and is run through by the Runcorn and Latchford Canal.
The reserve boasts a large population of dragonflies during the summer months, while there's plenty of bird activity with feeding stations and hides around the lakes for you to use to get the most out of your visit.
More information: www.fccenvironment.co.uk/waste-processing/landfill/arpley-landfill/moore-nature-reserve/
6. Wigan Flashes
Wigan Flashes is the name of a nature reserve that has been converted back to a thriving wildlife space after many years of heavy industrial use.
The Flashes are actually a series of lakes that were formed when coal extraction led to subsidence and flooding, while the resulting bodies of water were later used as a dump for colliery waste and ash from a former power station.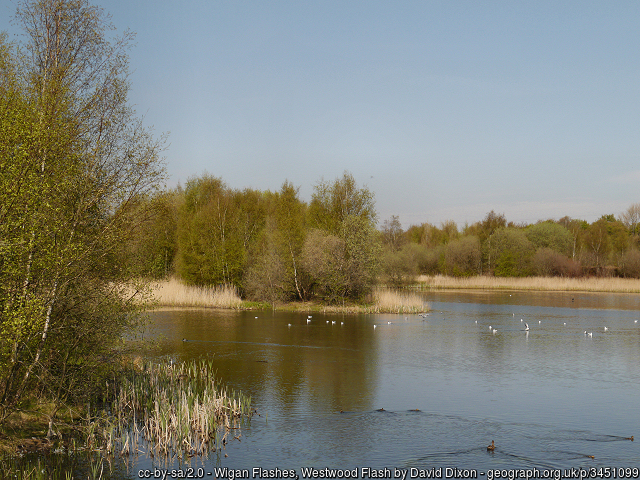 Now, they're the centrepiece of a beautiful nature reserve, the result of a partnership between the Lancashire Wildlife Trust and Wigan Council.
There are many species of bird to be spotted here, while dragonflies can often be seen over the water. As well as animals, there's plenty of plantlife to see, thanks to the colliery ash which has helped orchids blossom.
More information: www.lancswt.org.uk/nature-reserves/wigan-flashes-local-nature-reserve
7. Heysham & Heysham Moss
Heysham is a large village close to Morecambe, that has not one but two excellent nature reserves, both operated by the Lancashire Wildlife Trust.
Heysham Nature Reserve is located close to the village's busy docks, and is equally as busy when it comes to bird activity. There's a large population of birds based here, with many varied species including chiffchaffs, whitethroats and meadow pipits,  while several sightings have also been recorded of rare migrant species over the years.
More information: https://www.lancswt.org.uk/nature-reserves/heysham-nature-reserve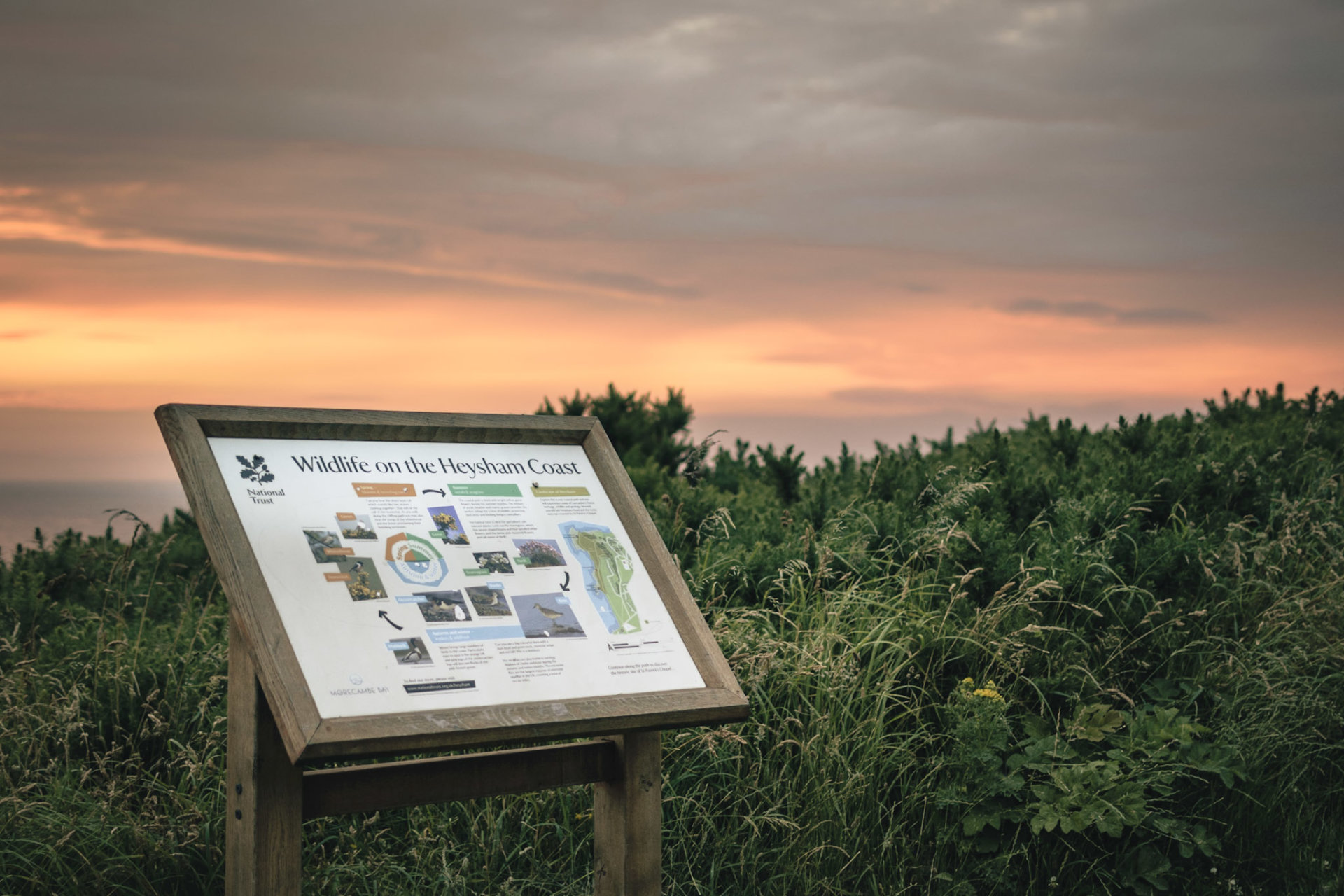 Further back from the coast is Heysham Moss, another nature reserve that has made some great conservation achievements. The land includes wet grassland and raised bog, and is surrounded by woodland in which you'll find plenty of birds. The reserve's biggest attraction however is the large heath butterfly, a very rare species that was reintroduced to the reserve between 2014 and 2016, after it had previously become extinct at this location.
More information: https://www.lancswt.org.uk/nature-reserves/heysham-moss
8. Warton Crag
Warton Crag is a large limestone hill  located near the village of Warton, and is the perfect nature reserve for climbers and walkers.
It's steep walking routes will offer a challenge, but it's worth it for the views at the top, and for the wildlife you'll spot along the way. As well as birds, butterflies, and some rare moths, there's also the occasional sighting of reptiles such as the common lizard or slow worm.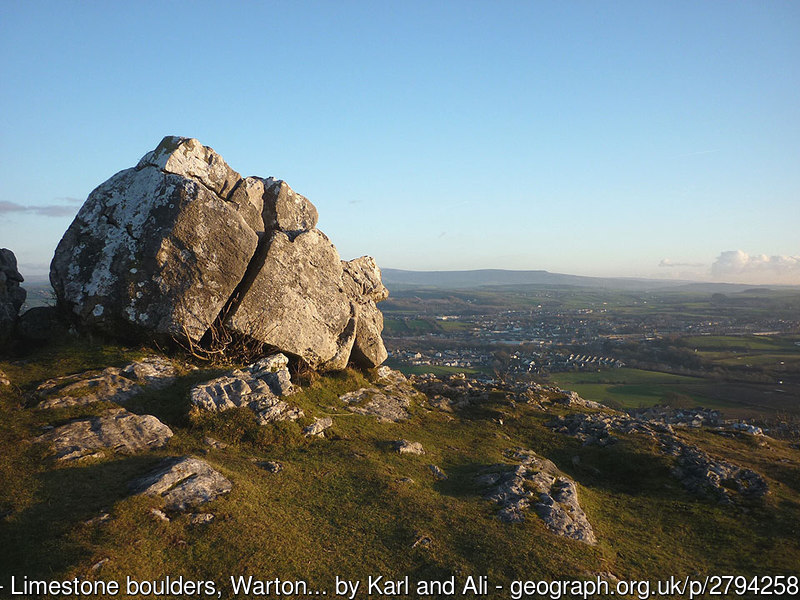 The plant life is one of the major attractions here though, with plenty of rare plants such as pale St. John's wort and angular Solomon's-seal growing here.
A great day out for the beautiful views across Morecambe Bay, and the exciting wildlife, all included in one exhilarating walk.
More information: www.lancswt.org.uk/nature-reserves/warton-crag
9. Seven Acres
Despite its name, Seven Acres is made up of 79 acres of land, and is both a country park and local nature reserve, located on the outskirts of Bolton town centre.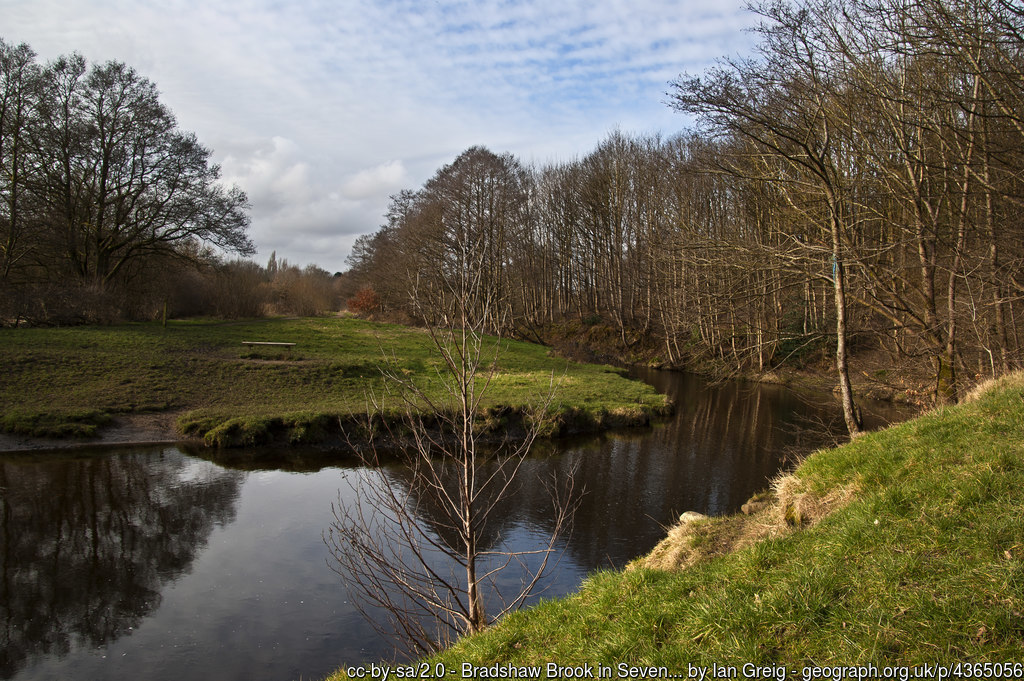 Owned by Bolton Council, the reserve is maintained by volunteers from the Lancashire Wildlife Trust, and is a place packed with history. Originally, the area featured two bleach works, while 'seven acres' of land featured ponds that provided water to the businesses. Going even further back, a medieval corn mill was located on the site.
Now, it's a place to observe many different birds, with sightings of more than 100 species recorded over time. There's also more than 20 species of butterfly, and a huge variety of plants with plenty to see during your stroll around the vast space.
More information: www.lancswt.org.uk/our-work/projects/kingfisher-trail/seven-acres
---
EcoSpeed is a North West based courier that offers a nationwide service. We aim to collect all consignments from anywhere in the UK within an hour of the delivery being booked. As part of our efforts to be a greener company, we donate 10% of all our profits to the Lancashire Wildlife Trust, who use the money to restore crucial carbon absorbing peatlands in the local area.
Online Quotation
Please complete the form below to get a free quotation from us. If you have any questions or have an urgent enquiry then please call us on 0845 021 0213.