Why EcoSpeed is the best courier in Manchester
Blog
22nd August 2019
There are many options when it comes to choosing a courier in Manchester, all of which have many benefits and services to offer.
EcoSpeed is an experienced courier provider based in Manchester, Bolton and Warrington, offering a range of services including same-day and multi-drop deliveries, and removals.
Of course, we believe that EcoSpeed is the best courier in Manchester, but why is that the case? Well, here's just a few of the many reasons why we should definitely be considered:
Our experience
EcoSpeed was established in 2005, and we've built up nearly fifteen years of high-pressure courier experience since.
As we've expanded in size, so has our knowledge of the industry. We've worked with a huge variety of clients, taking on a wide spectrum of jobs big and small.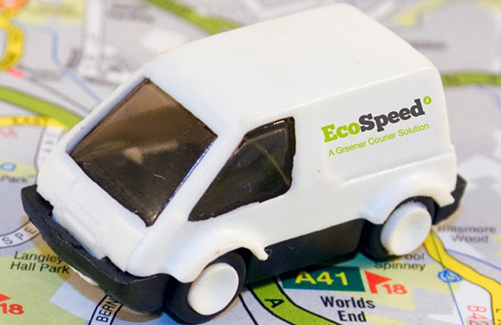 Throughout our time operating as EcoSpeed, we've become the go-to specialists for particular jobs, including time-sensitive couriering, and consignments that are heavy, high-value, difficult to handle, fragile or abnormal.
No matter what you need moving, we're able to help thanks to our years of experience, great courier drivers, and extensive fleet of vehicles.
Our fleet
As mentioned above, courier jobs come in all shapes and sizes. It's not one size fits all, and that's reflected in our fleet of vehicles.
For the smallest of consignments, our small vans, which can carry up to 400kg/one standard sized pallet, are the best option. Going from there though, we have many more larger vehicles for those who require more difficult objects transporting.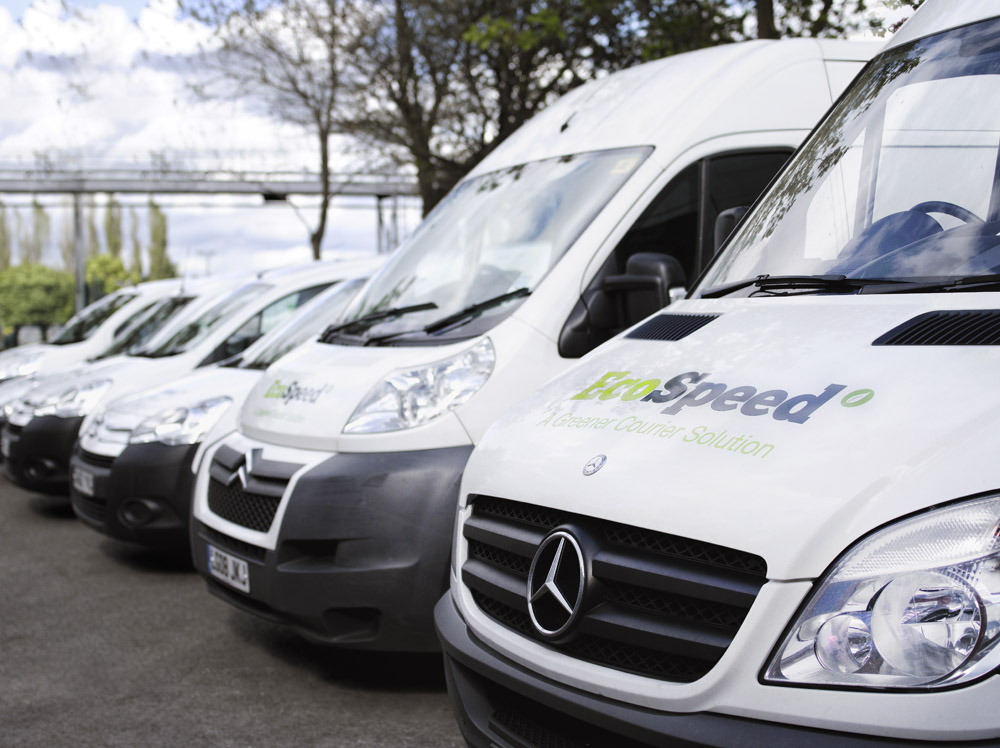 Larger vans such as long wheel base and luton vans are available, as are trucks from XL Luton Curtainsides to 18 tonnes. We also have articulated lorries with many different trailer sizes to suit your requirements.
Our environmental stance
What makes EcoSpeed stand out over the rest of Manchester's competitors is our aim of being completely carbon neutral. Being in the industry we're in makes this a very tough target to hit, but we've made great strides over the years thanks in part to our partnership with the excellent Lancashire Wildlife Trust, a local charity that protects nature and wildlife in Lancashire, Manchester and North Merseyside.
Read more: EcoSpeed Couriers – Leading The Way In Environmental Awareness
Through this partnership, we have and will continue to donate 10% of all of the profits we make to them, to help continue their crucial work. Part of the work they do involves the purchase and restoration of land such as mossland and peat bogs that absorb carbon. It's an effective way of offsetting our emissions, and at the end of 2017 our contributions had helped to restore land with a carbon absorption value of over 1,800 tonnes.
Our office team has often helped the Trust out at their sites, spending their free time to assist with the key restoration works.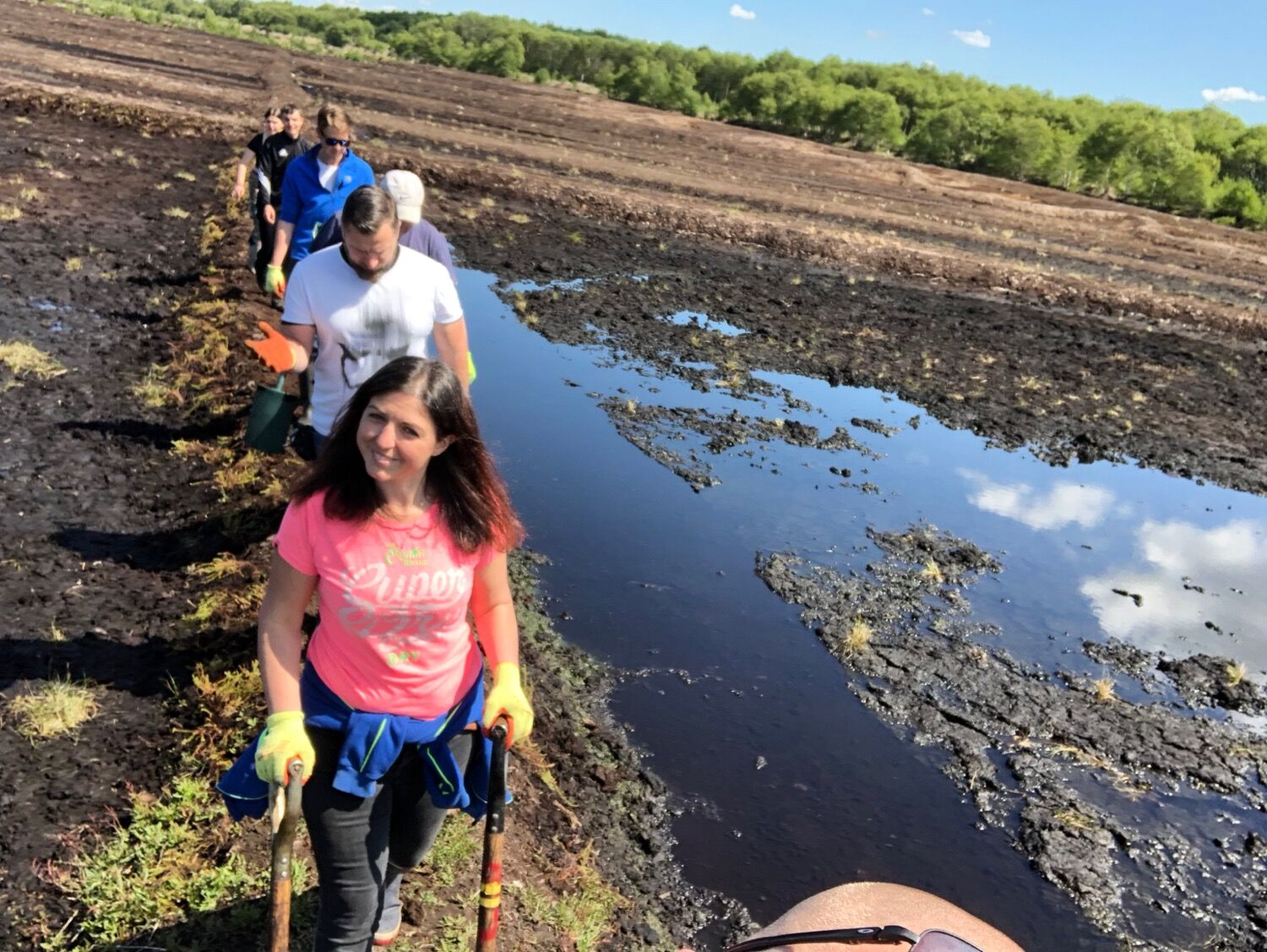 Away from the Lancashire Wildlife Trust, we regularly invest in new, greener vehicle technology, including fuel-efficient LPG vehicles. We also re-mapped some of our existing diesel fleet's engine management systems, helping to reduce emissions for these vehicles by approximately 27%.
We've also worked ard to reduce our energy use within our premises, and always aim for paper-free jobs where possible, preferring to send documentation electronically.
Our excellent same-day courier service
Our same-day courier service is extremely effective, and is great for those looking to send a time-sensitive consignment in an emergency. Within an hour of booking your same-day delivery, we'll have collected your consignment from you, no matter where you are within the UK.
We're available 24 hours a day, 7 days a week to service your same-day delivery job at short notice, with the vehicle you get dedicated to your order alone, getting it from A to B as quickly as possible.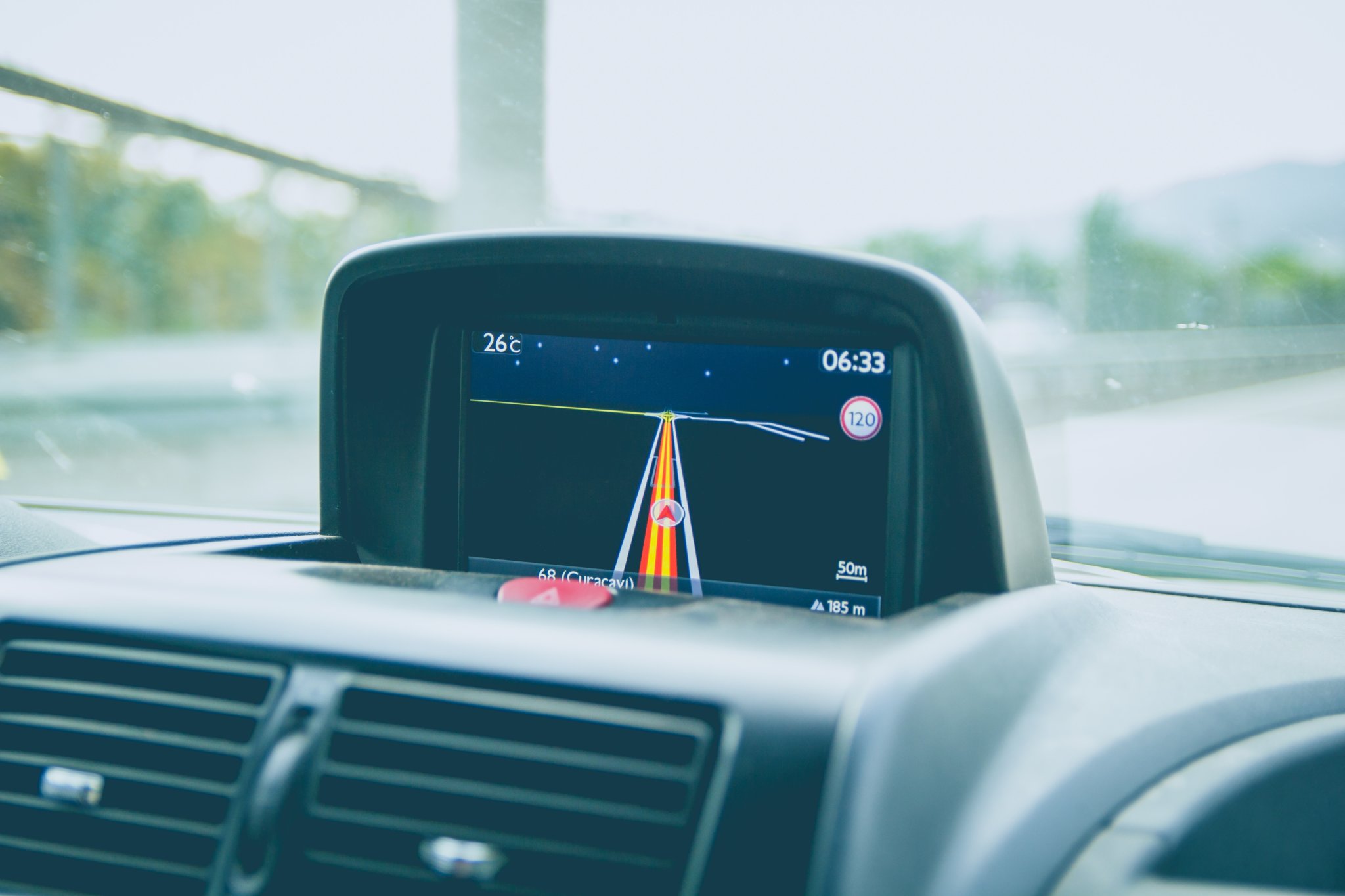 If you require tracking at any point, we have specialist courier software that allows you to be fully up to date with your vehicle's progress, and we can ensure you get sent proof of delivery promptly.
For quick, urgent courier jobs, you're in safe hands with EcoSpeed!
Our other useful service offerings
We're not just same-day couriers – we offer other services that can be of great use to you.
On many occasions, we've supplied drivers to other companies such as FedEx, Hermes and DHL, and are always on hand to provide our experienced couriers when needed for emergency relief or cover. We can also set up permanent contracts and regular rounds with our drivers if your requirement specify so.
As well as this, we can put our vehicles to good use during a home or business relocation with our removal service. Whether you're looking at moving the full contents of an office, or a lighter load at home, we can provide a high quality removal service. Get in touch for a free quote and advice.
Our track record
Our good reviews speak for themselves. We've worked with many, many clients over the years, and we always have some top feedback left from our satisfied customers.
Here's a small sample of our testimonials:
"EcoSpeed are one of the most efficient companies we have worked with in the courier industry. From their speed of collection through to the notifications of deliveries and POD's. I would highly recommend the service they offer."
– Sam, Heating company, Bury
"We have dealt with EcoSpeed for 3 years, in which time their friendly and helpful team have provided us with an excellent service. Their prices are very competitive and they are flexible to our changing requirements. We look forward to working with them in the future and would highly recommend them for delivering an excellent same day service."
– Angie, Customer service, Warrington
"We have used EcoSpeed for the best part of 4 years and cannot fault their reliable service when it comes to our same day requirements. Their drivers are smart and professional and the customer service team are helpful and excellent to deal with. Great all round! We wouldn't use anyone else!"
– Paul, Transport manager, Radcliffe
Had a good experience with EcoSpeed? Please leave us a review.
---
Have a job for EcoSpeed? No matter your requirements, get in touch with our friendly team for a free no-obligation quote, and we'll show you why we're the best couriers in Manchester.
Call the office on 0845 021 0213, or click here to get a quote.
---
Read more: Why Choose Us Over Other NW Couriers?
Online Quotation
Please complete the form below to get a free quotation from us. If you have any questions or have an urgent enquiry then please call us on 0845 021 0213.