The best Lancashire Wildlife Trust nature reserves to visit
Blog
30th November 2020
EcoSpeed has been working with the Lancashire Wildlife Trust for a number of years, regularly donating 10% of all our profits to their fantastic work.
The trust works across the North West, protecting and preserving wildlife and green spaces, and helping to improve our local environment. A major part of their mission involves purchasing depleted, damaged land and restoring it to a healthy, natural state. Specifically, peatlands are a major target, with this type of land being a large scale absorber and storer of carbon dioxide, helping to reduce the amount of carbon that's released into the atmosphere.
Read more: The vital restoration of valuable carbon absorbing peatlands
As a result of their crucial restoration work, the Lancashire Wildlife Trust continues to own and maintain several areas of land across the local area, which are now open to the public, operating as nature reserves. If you're looking to spend more time in the great outdoors surrounded by nature and wildlife, we've put together a list of some of the trust's best spaces to visit.
Brockholes
Brockholes is one of the Lancashire Wildlife Trust's biggest achievements, offering modern facilities alongside beautiful scenery and thriving wildlife.
Based near Preston, alongside the River Ribble, the main attraction of Brockholes is the unique floating village, on which you'll find a visitor center, activity space, and restaurant, all on water. These additional facilities offer something extra to be enjoyed during a nature reserve visit.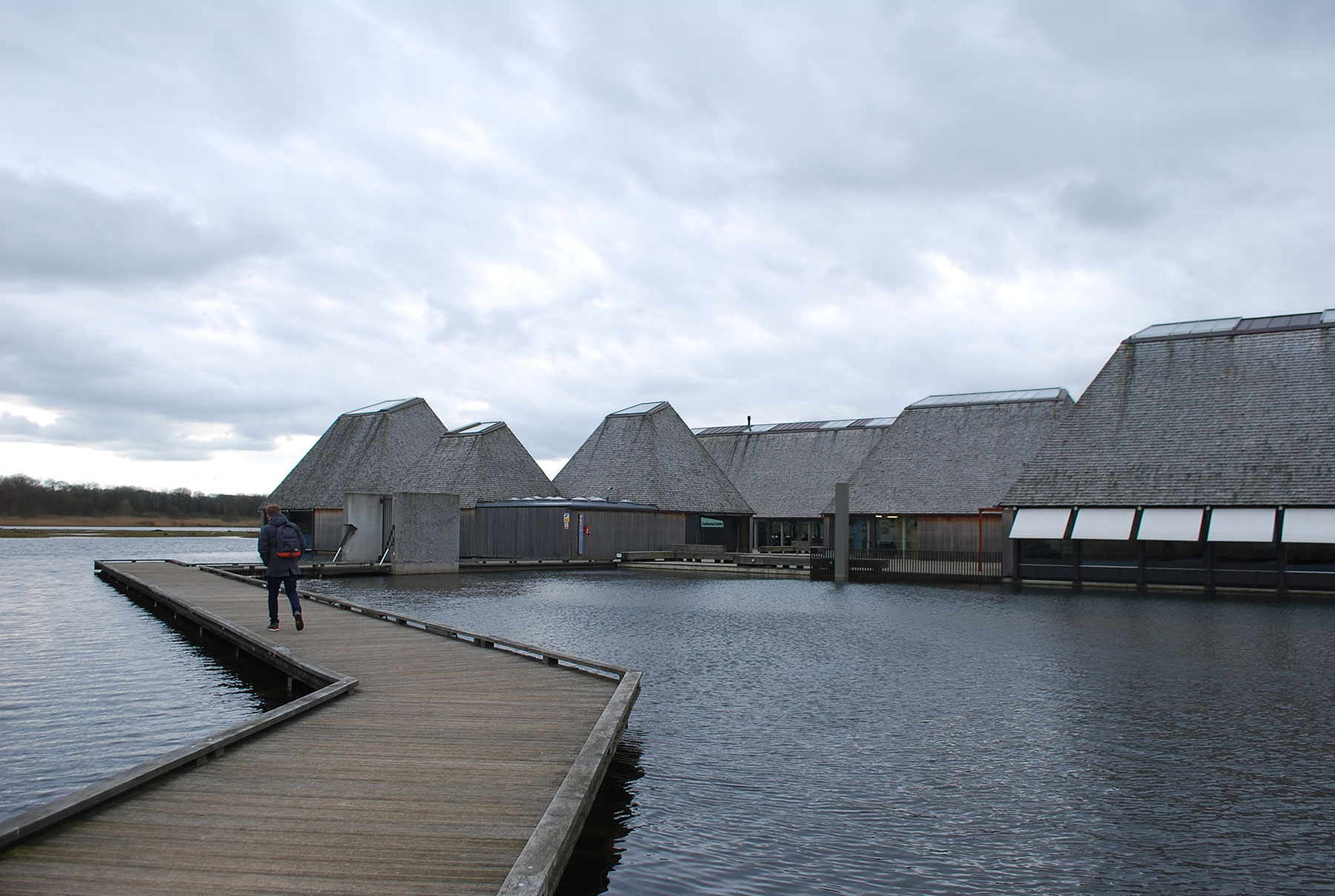 Of course, attention is still on the beautiful space that the floating village occupies. Brockholes is a 250 acre reserve, offering plenty of spots for sightseeing and wildlife watching, with various types of land meaning a diverse variety of species. There's reedbeds with sedge and reed warblers, and a marsh that's home to lapwing and redshank wading birds.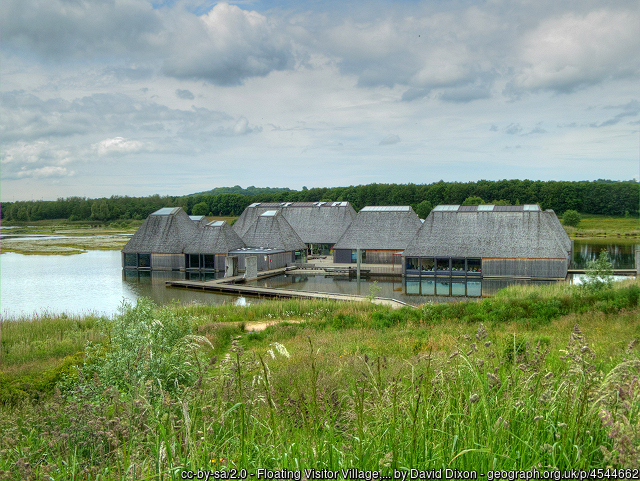 Brockholes is free to visit, although there's a charge for car parking, and provides walking trails, bird hides, and more to enjoy.
Mere Sands Wood
Located in Ormskirk, not far from Southport is Mere Sands Wood, a beautiful nature reserve made up of scenic woodland and lakes.
It's a particularly worthwhile trip for bird enthusiasts, with countless species frequenting the land – bullfinches, great spotted woodpeckers, and kingfisher are all regularly spotted, with occasional sightings of the rare willow tit also reported.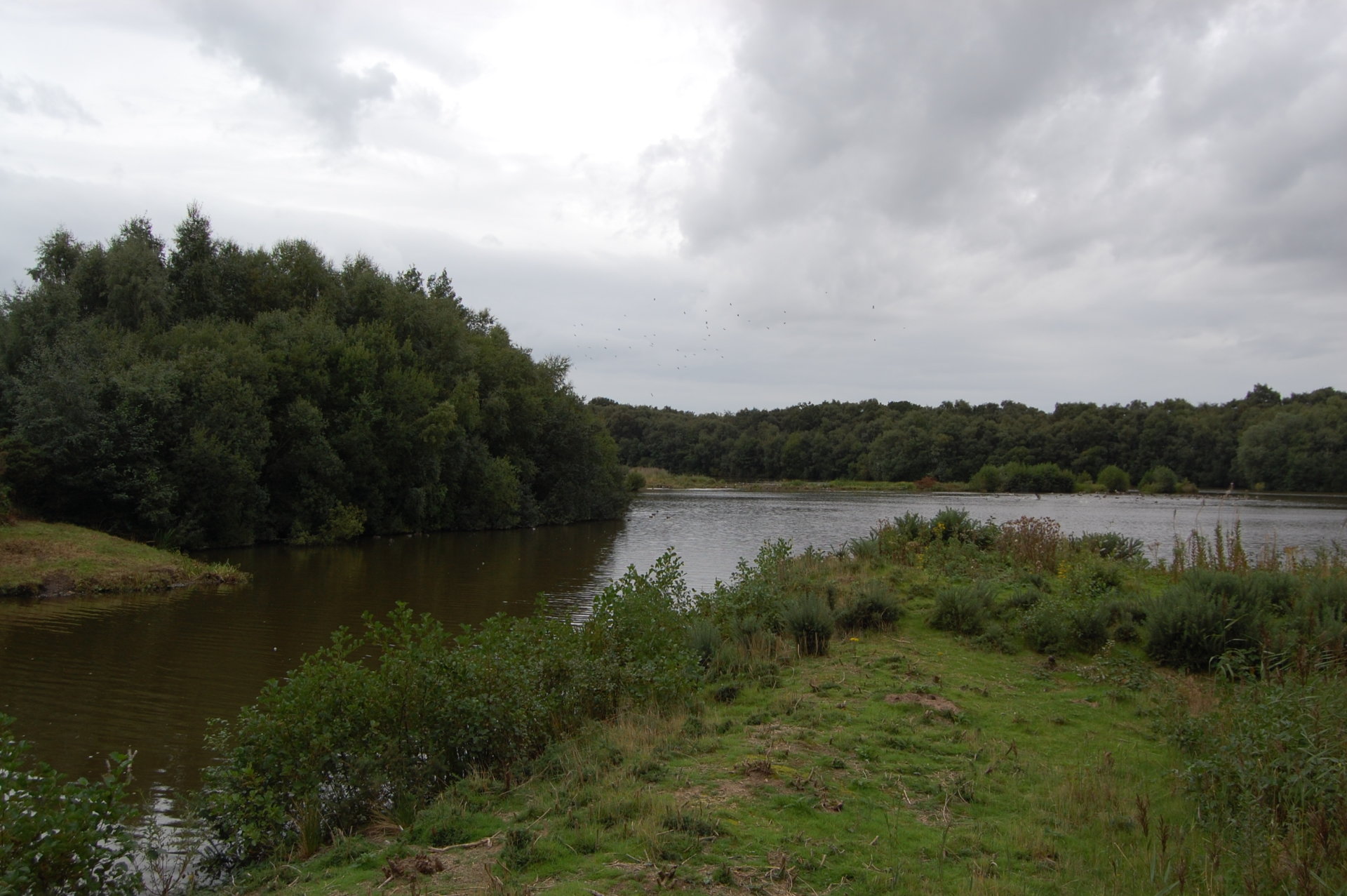 As well as birds, there's a wide variety of wildflowers and plant life, as well as creatures like foxes and deer found roaming the woods.
With just over 100 acres of land to explore, Mere Sands has a visitor centre and facilities to make your trip a convenient one, and is free to enter.
Warton Crag
Warton Crag nature reserve is based around the limestone hill of the same name, based in the expansive landscape of Morecambe Bay.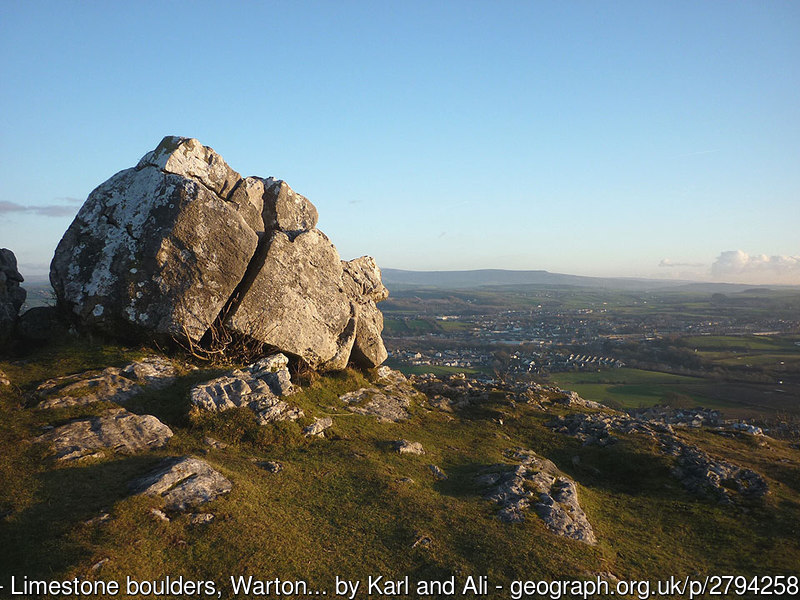 It's a perfect spot to explore, with a satisfying walk to the peak offering stunning views, and plenty more to see along the way. There are many species of butterfly occupying the hill, while the quarry on the site is regularly a breeding ground for the majestic peregrine falcon.
Wigan Flashes
Wigan Flashes offers more than 650 acres of natural space, reclaimed from industrial use.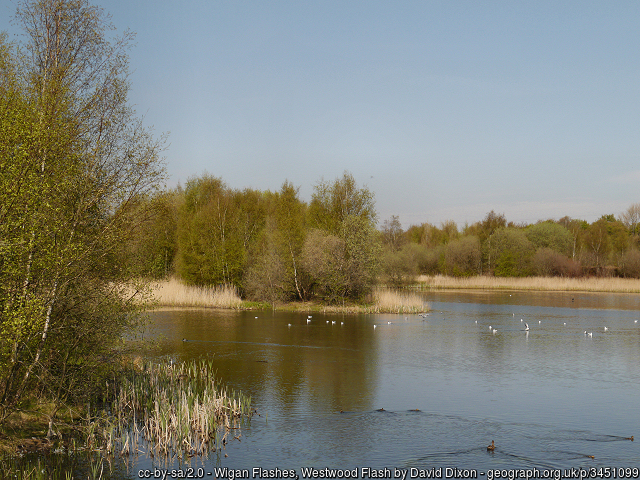 The 'flashes' on site are lakes that were formed from subsidence through mining activity, but are now a hive of a different kind of activity – that being the coming and going of wildlife.
The flashes make for a beautiful area of open waters, where you'll find many species of bird, including reed warblers, common terns, and herons.
Cadishead & Little Woolden Moss
This is one of the Lancashire Wildlife Trust's biggest success stories, though it is still very much a work in progress. It's one of the best examples of a peatland restoration project, with the trust taking over land that had been depleted and damaged by heavy peat extraction.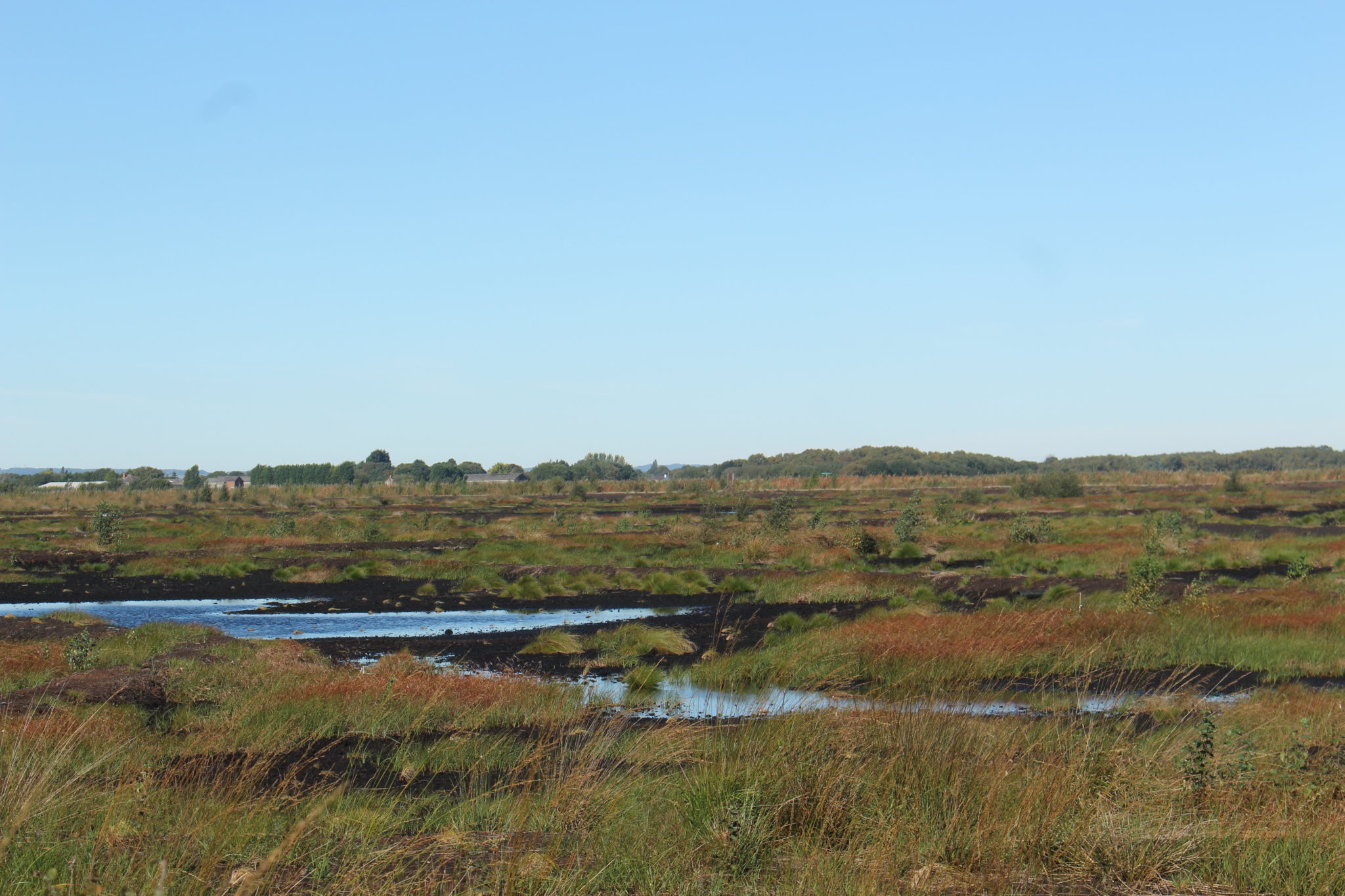 For years, they've worked continuously on restoring the land to its natural peat state, aiming to get the conditions to the point at which they'll absorb and store carbon in the way they did before extraction.
Peatland restoration is an important process for the environment, and it's often not possible to complete the work successfully. However, the land at Cadishead & Little Woolden Moss is looking much better, with peatland plants and wildlife (including the locally extinct large heath butterfly) returning.
While work is ongoing, the space is still open to visitors, with a public footpath taking visitors around the recovering land. It's a nice space for a leisurely stroll, with sightings of buzzards and skylark a potential bonus, as well as the occasional common lizard.
Read more: EcoSpeed office team volunteer at Little Woolden Moss
Salthill Quarry
Over in Clitheroe is a former quarry, turned into a bustling nature reserve with plenty of interesting things to look out for.
Nature lovers will enjoy the array of wildflowers at Salthill Quarry, including cowslips, wild strawberry, and bird's-foot trefoil, while during summer you'll often find several beautiful varieties of butterflies and moths.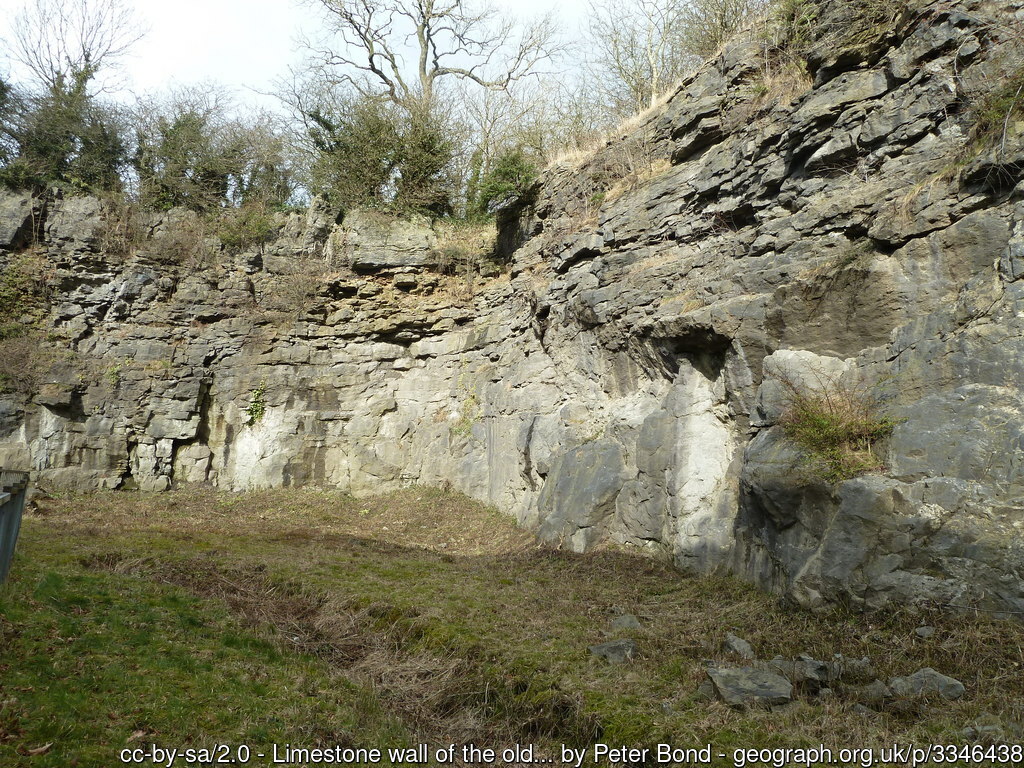 However, one of the biggest points of interest comes from the the geographical history of the quarry's location. Millions of years ago, the area now taken up by the quarry was located at the bottom of the ocean, and traces of this past can still be found. It's a prime location for finding crinoid fossils, the long lasting remains of sea lilies. A specially carved seat made from these fossilised crinoids can also be found here.
Read more: 9 Stunning North West nature reserves to visit in 2020
---
To find out more about our long-standing partnership with the Lancashire Wildlife Trust, click here.
EcoSpeed is a same day courier based in the North West but serving the whole of the UK. Within an hour of your booking, we aim to collect your consignment from any UK location, with a dedicated vehicle for the job ensuring it gets straight from A to B with no other stops. Need a same day courier? Get in touch for a free, no obligation quote for your job by calling 01204 394714, or fill in our quotation form.
Online Quotation
Please complete the form below to get a free quotation from us. If you have any questions or have an urgent enquiry then please call us on 0845 021 0213.